Four designer bands for the Apple Watch Series 4
You love your Apple Watch Series 4 and wish you could have more interchangeable feminine bracelets? Here are some amazing designer brand options!
The Apple Watch Series 4 is a stunning watch. If you enjoy running, you can learn more about the features of this smartwatch in our Top 10 Best Running Watches. We thought it would be fun to introduce you to some designer brands who make impressive, yet feminine, bracelets for this watch!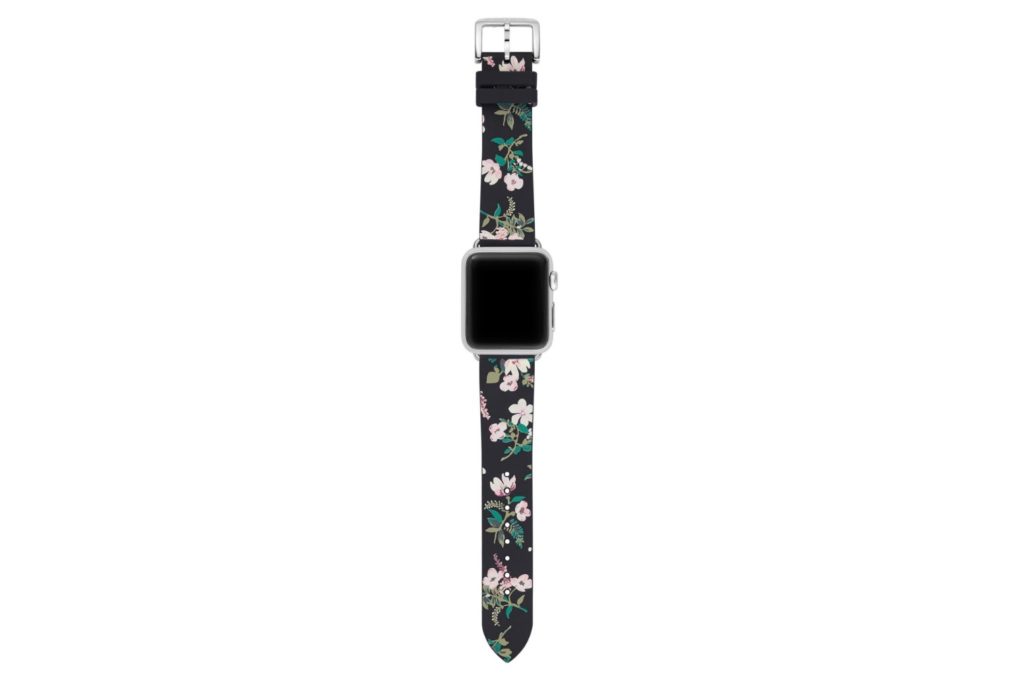 Let's start with Kate Spade New York; They designed a beautiful black strap, accentuated with a pink and green flower print. Just gorgeous! This women's bracelet is made of silicone, for comfort and practicality. It is 25mm wide, perfect for the Apple Watch Series 4 with a 38mm or 40mm case.
Source: Nordstrom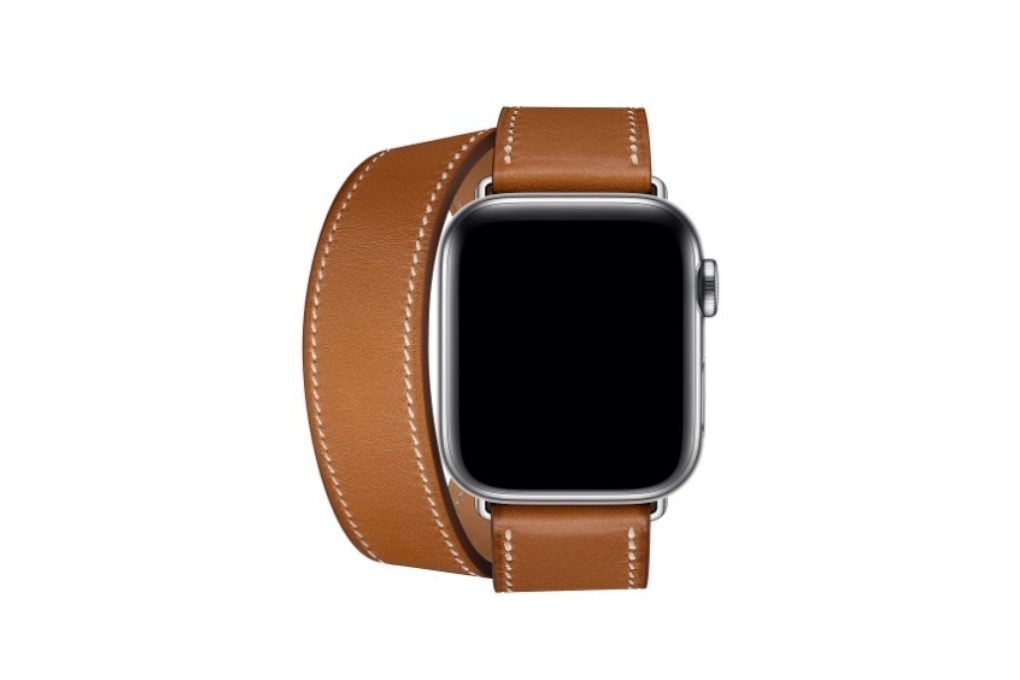 Hermès also is a great option, with the Apple Watch Hermès Double Tour Band. This bracelet is handmade by artisans in France, with genuine leather. It is made for a 40mm case Apple Watch and it comes in seven different colors (or color combinations). What a nice way to dress up your Apple Watch!
Source: Apple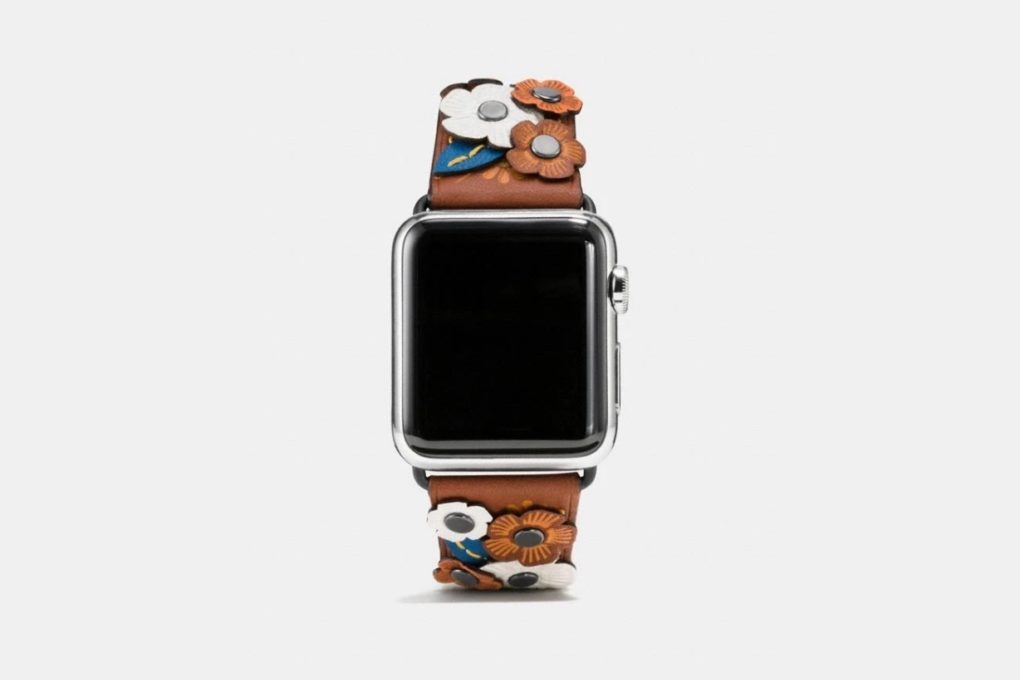 If you prefer something different, a little more funky, you have got to check out this bracelet, designed by Coach. The Apple Watch Strap With Tea Rose is just a showstopper! This bracelet is made with real leather and it beautifully displays Coach's Tea Rose appliqués. It comes in five different color variations, for more options. This strap is made for the 38mm Apple Watch. It will definitely bring even more life to your watch!
Source: Coach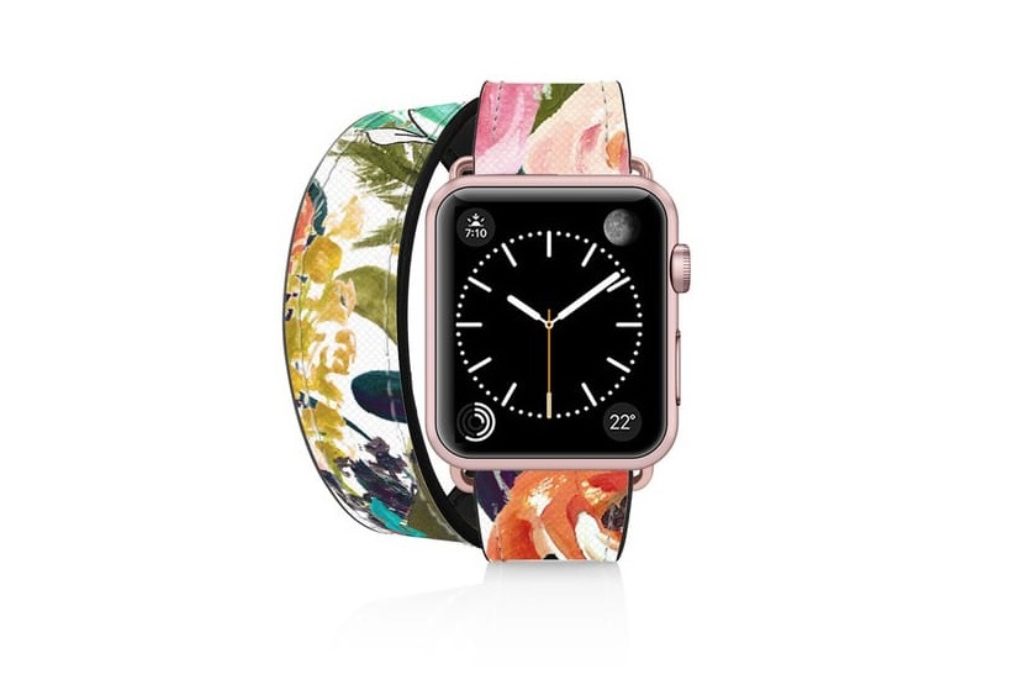 Finally, if you want nothing less than a flower print and a double bracelet, Casetify has the perfect bracelet for your Apple Watch : the Saffiano Double Tour Strap! This bracelet comes in ten options, from flower print to polka dots, all the way to black stripes. It is made for both 38mm and 40mm Apple Watch cases. Don't we love having options?
Source: Casetify