5 new Forerunner smartwatches from Garmin
When Garmin announces it is launching 5 new Forerunner Smartwatches, you know we have to give you the details on this! These new running watches are designed "For every kind of runner".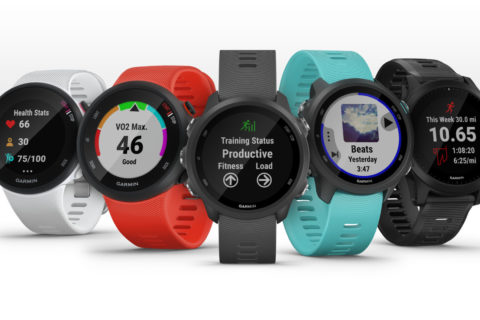 What's better than Garmin's Forerunner smartwatch? 5 new ones, with GPS! Very recently, Garmin has launched five new running smartwatches at the same time. They have categorized these watches under three divisions : the Teammate category which includes the new Forerunner 45, the Mentor category that features the new 245 and 645 Forerunner Music and the Expert category inclosing the new Forerunner 735XT and 945.
All of these GPS running smartwatches offer new and advanced features. They have been designed to fit and accompany all kinds of runners, from occasional to beginners, all the way to professional athletes. Depending on what your running style is and what your needs are, you will for sure find a Forerunner smartwatch that suits your exact requirements, since every watch has specific and different unique features.
Here are some of the benefits and features the new Forerunner smartwatches bring : all day activity tracking, smart notifications and wrist-based heart rate. What is also great about the newbies is that they are made with lightweight materials, which makes for very comfortable watches. As well, they are easy to use with their 5 button design. Garmin has also added new features like safety and tracking, so you can send your current location to anyone, if ever you need assistance. These watches are very practical and easy to use, in any weather condition, which is a plus. If you already like Garmin Coach, that includes free training plans, you will be happy to know that all of these new smartwatches are compatible with this amazing program.
When choosing your watch, make time to read deeply into the details of each one as they offer specific advantages. For example, the Forerunner 45 is ideal for everyday runners and even beginners. The Forerunner 945 is for more experienced runners and offers Garmin Pay. As for the 245 and 645 Forerunner Music smartwatches, they allow you to store up to 500 songs directly on your watch. Whatever you need, Garmin can provide with its new Forerunner smartwatches!