The Apple Watch Series 5 - Hermès Paris Edition
What happens when the most popular smartwatch is matched with a Parisian fashion house? It is the birth of the Apple Watch Series 5 - Hermès Edition.
Just when we thought no smartwatch could beat the Apple Watch Series 4, Apple surprises us with the Series 5. If you are looking for the latest edition of the Apple Watch, check out the Series 5 Hermès Paris Edition!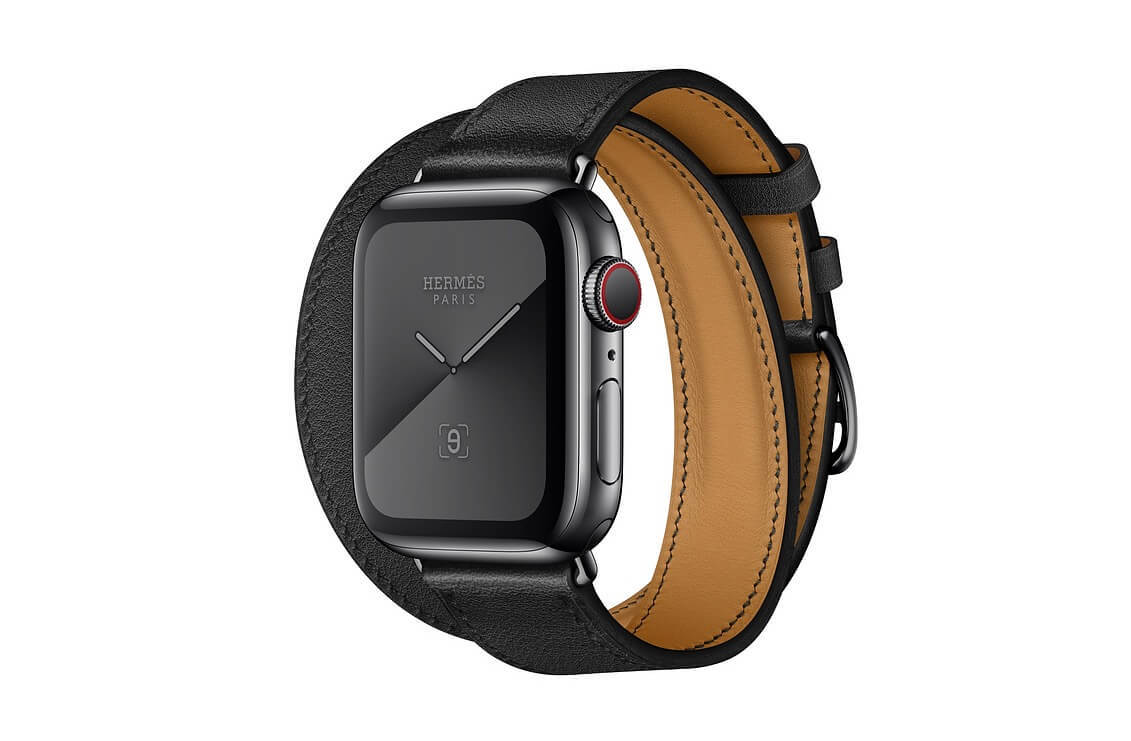 "A perfect mix of smartwatch and luxury watch, all in one gorgeous package"
What is great about this Apple watch is that you get all the smart features of the beloved watch, like the GPS and Cellular options. But, you also get the latest version of the watch : the Series 5, plus the elegance of a high-end luxury watch with the collaboration of Hermès Paris.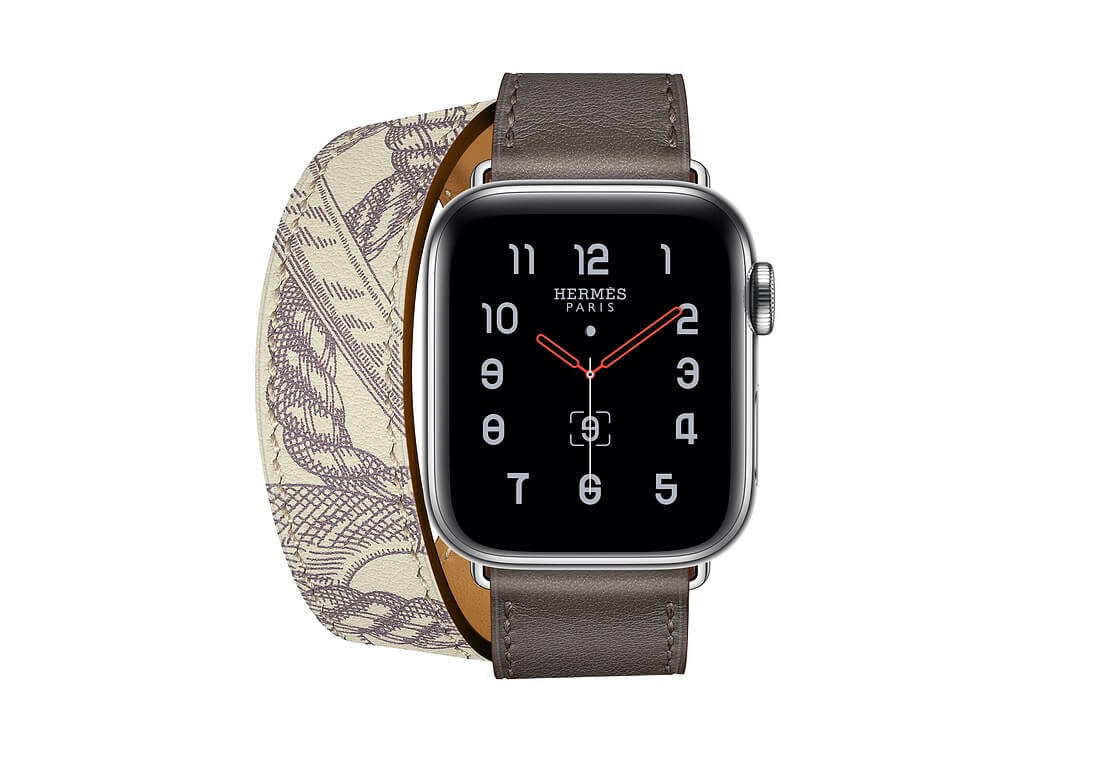 The Apple Watch Series 5 Hermès Paris Edition comes in multiple different looks. The leather bands options are all amazing : duo of pattern and color block, several color options, you can even get a band that wraps twice around your wrist for a different style. The case of this Apple watch is available in 40mm or in 44mm, perfect size to clearly see the notifications on your watch, while making a statement timepiece.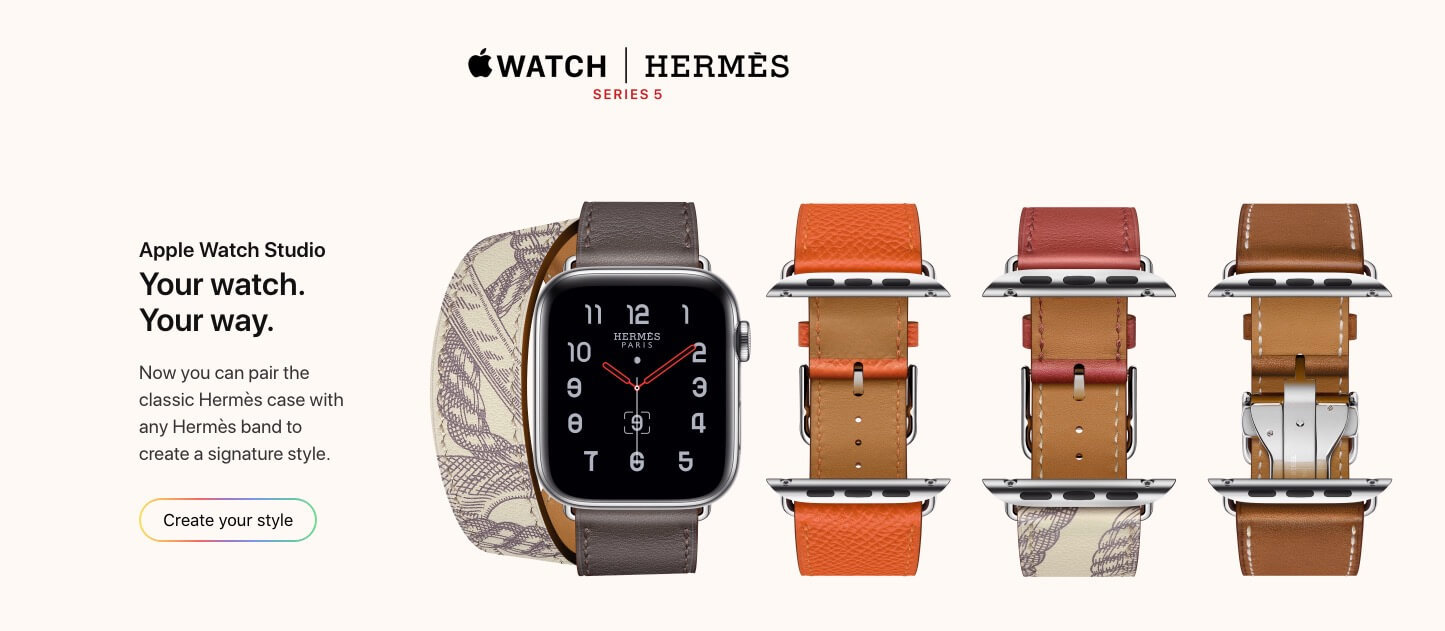 Additionally, you can customize your case by choosing a different case material. Apple has offered lots of options for this very special timepiece through the Apple Watch Studio - which is a feature that allows you to customize your smartwatch to give it the exact look your want. Isn't that great? Perfect combination for a stunning smartwatch!