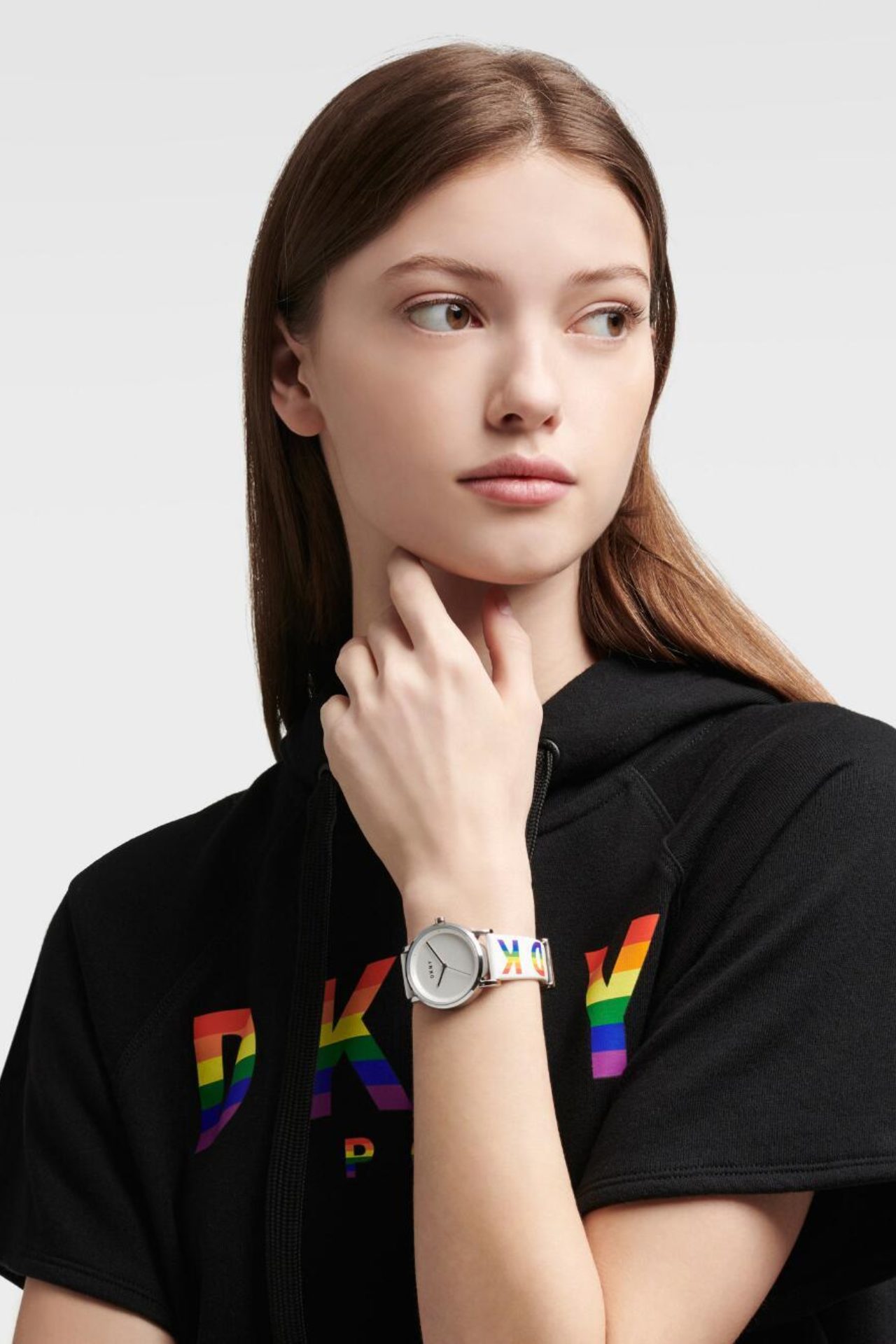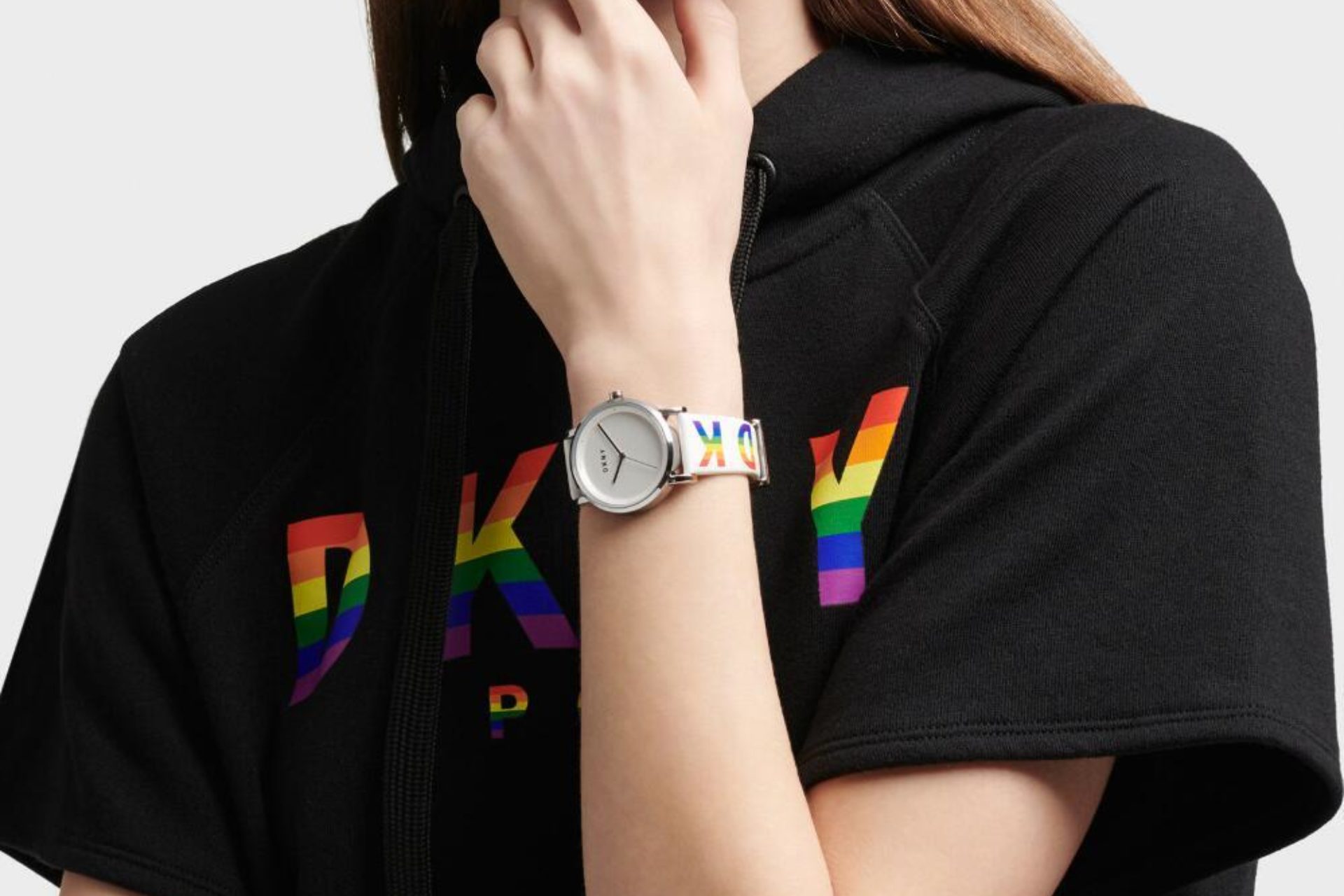 Celebrate Pride Month 2019 in style with DKNY's Soho Pride Watch
DKNY was founded in the 80's, by Donna Karan who wanted to design and offer a both easy-to-wear and sophisticated clothing line. Since then, the company has grown and evolved, to become one of the most popular brands in the world. Not only can you get amazing clothes from this company, but also great watches. Check out the DKNY Soho Pride Watch!
Donna Karan New York has recently designed a Pride Collection, to celebrate Pride Month 2019. This collection was made in partnership with the Hetrick-Martin Institute. This institute is very involved in the LGBTQ youth community, not only in the New York area where DKNY is based, but all over as well. They have been around for forty years, helping, supporting and empowering the LGBTQ youth community. What a great organization - and partnership for that matter!
From this amazing partnership is born the DKNY Soho Pride Watch. It comes in two colors : white or black. Both bracelets are adjustable and made of real leather. They are decorated with the DKNY logo, in bright rainbow colors. This creates the perfect mix of class and funkiness! The case of the DKNY Soho Pride Watch is 34mm and its simple dial displays hours, while showcasing the DKNY logo. If you look closely, you will see the hour markers are rainbow colored as well, that's a nice subtle detail.
If you want to get your own, act fast as the DKNY Soho Pride Watch is part of a limited-edition collection. This watch is the perfect way to celebrate and support the LGBTQ community!