Embark on the Novist Life with Swiss made Nove Watches
Nove Watches is a boutique Swiss watchmaker that offers unique timepieces. Let's go through their collections and the experience of receiving your own Nove watch.
Nove watches is a boutique watchmaker, based in Switzerland. Their mission is to "Be the watch of choice for those who value time and share a passion for contemporary and innovative watch designs". And this translates into four watch collections you have to check out! Here is what you need to know about Nove watches.
First of all, here's what to expect when receiving your Nove watch : beautiful box, sleek and solid case, a cleaning pad and a handwritten note. What is great about that, is that you can use your case when travelling, no need to buy a seperate one. The watch is also carefully wrapped in clear plastic and placed in a secure foam inside the case. All of these details, combined, ensure your watch is safely shipped.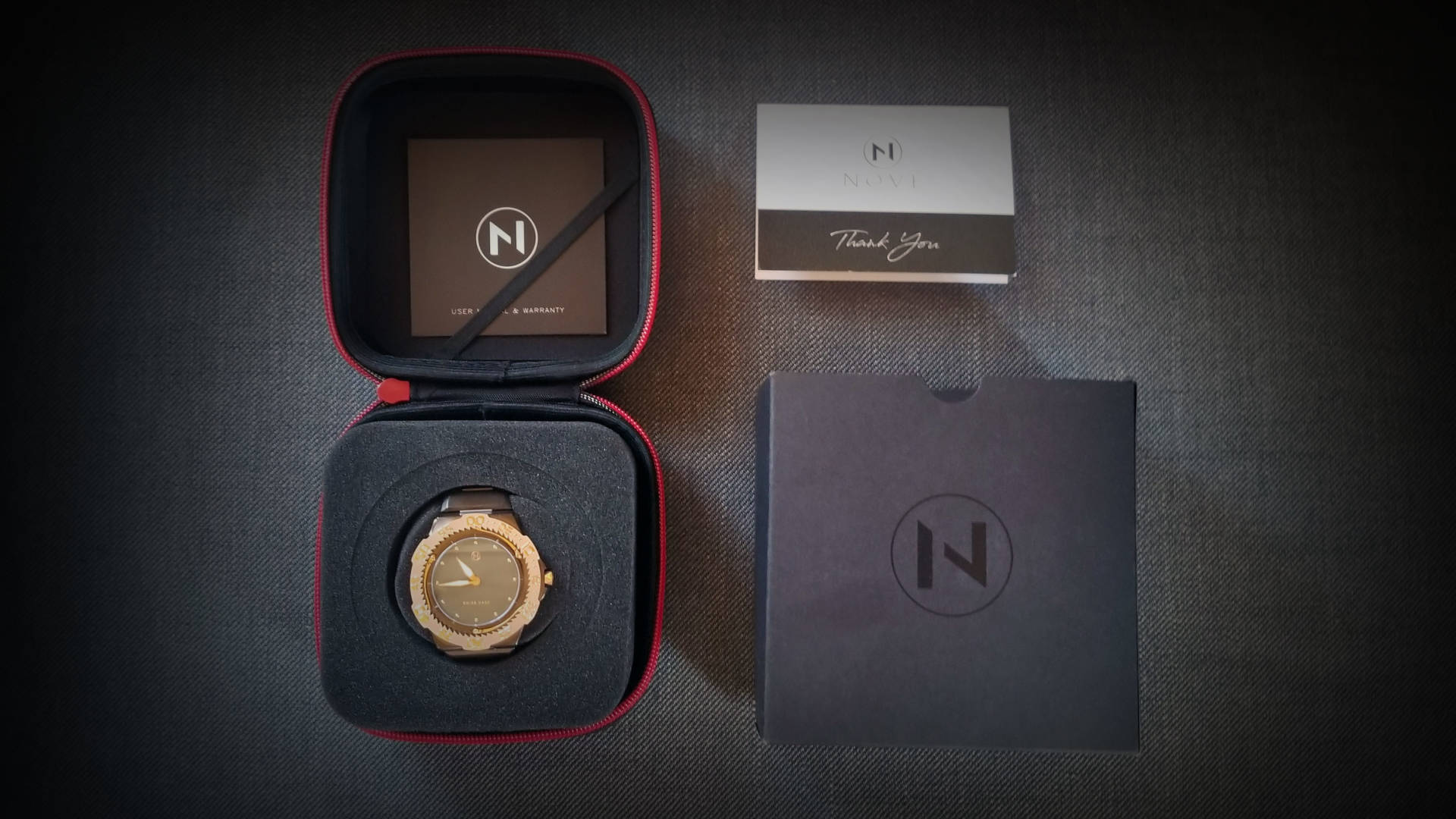 As well, Nove takes the time to personalize every delivery, so you get the full experience when buying your watch. Plus, they offer free worldwide shipping! Nove is so generous, that they offered our readers a 20% discount on their watches! Just use the code Top20 at checkout, to apply your discount.
Now, let's discuss their four collections; first there is the Streamliner collection, inspired by the Art Deco movement. This collection is made to offer precisely engineered, comfortable and flexible watches. Then, Nove has a Rocketeer collection. These timepieces are inspired by astronauts and have interchangeable straps, that are easy to change rapidly. The third collection gets its inspiration from the sea and is called Trident. It offers reinvented, super slim, diver watches that are made to perform under very deep waters. Craftsman is the last Nove Watches collection, and features a patented bottom press movement as well as a multi-layered case.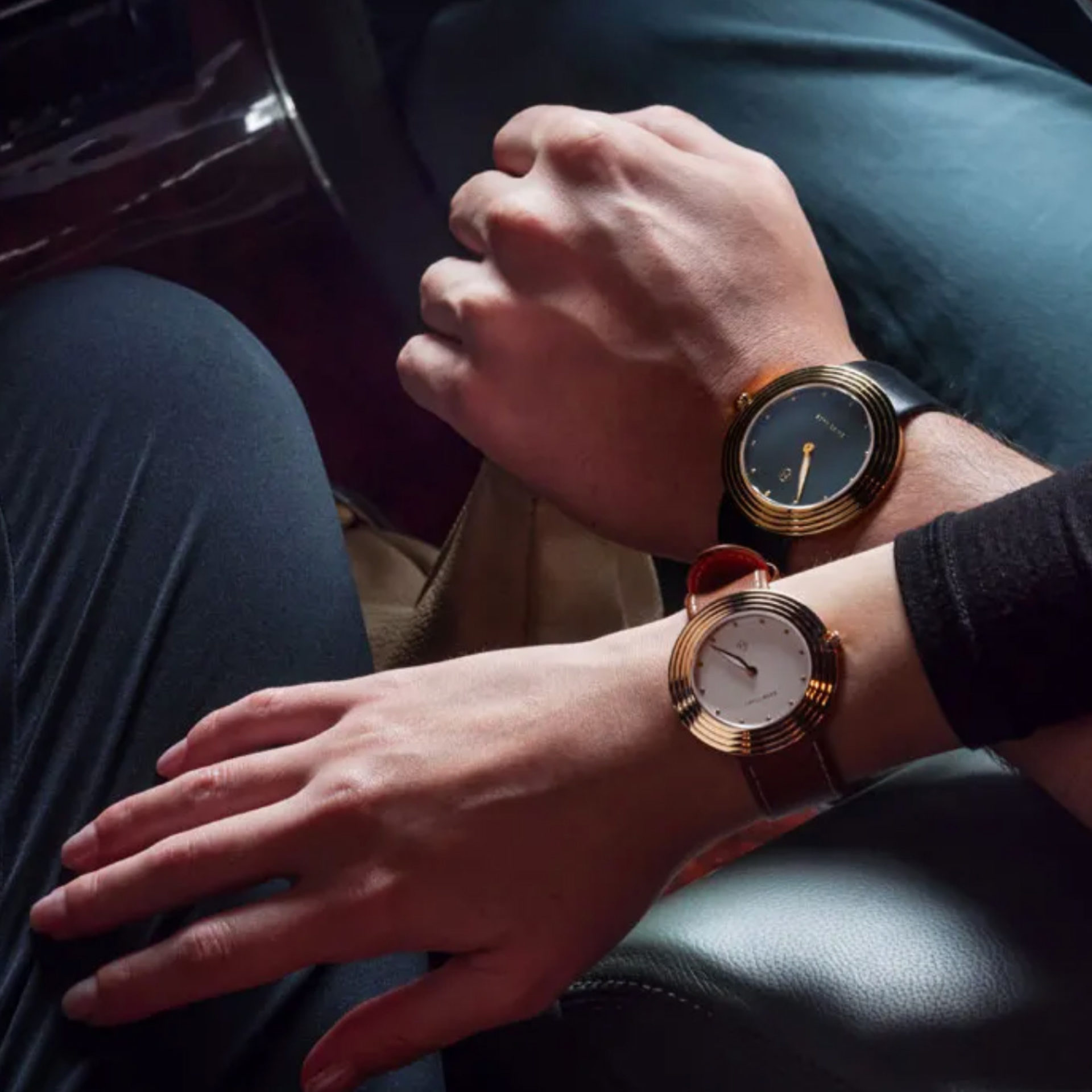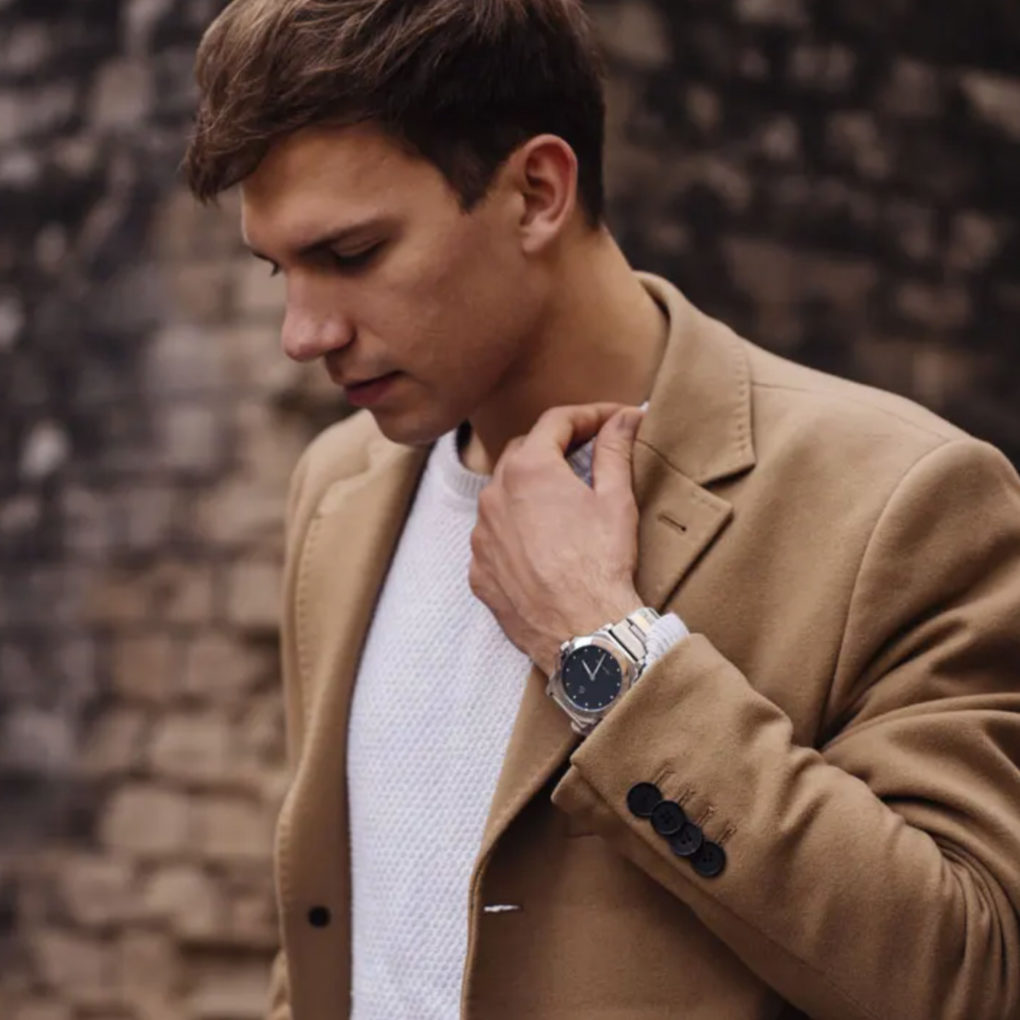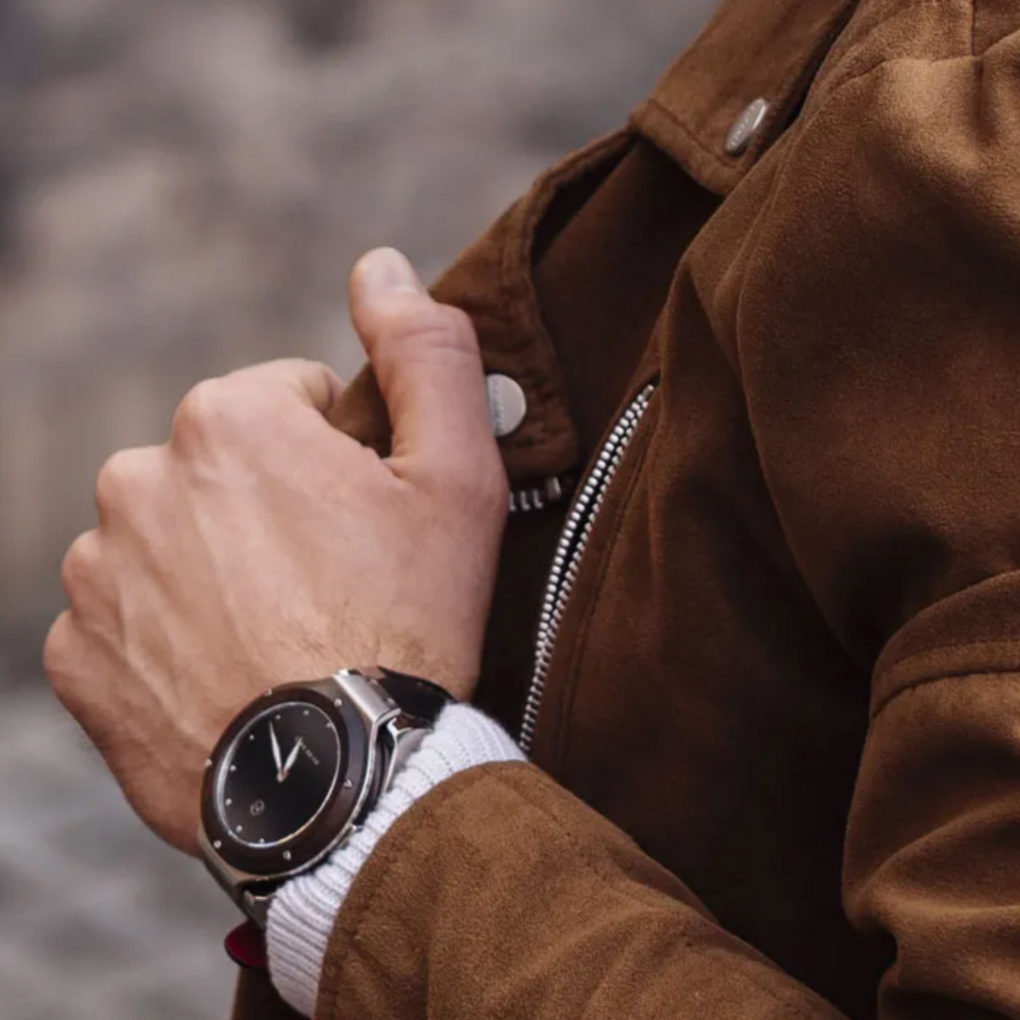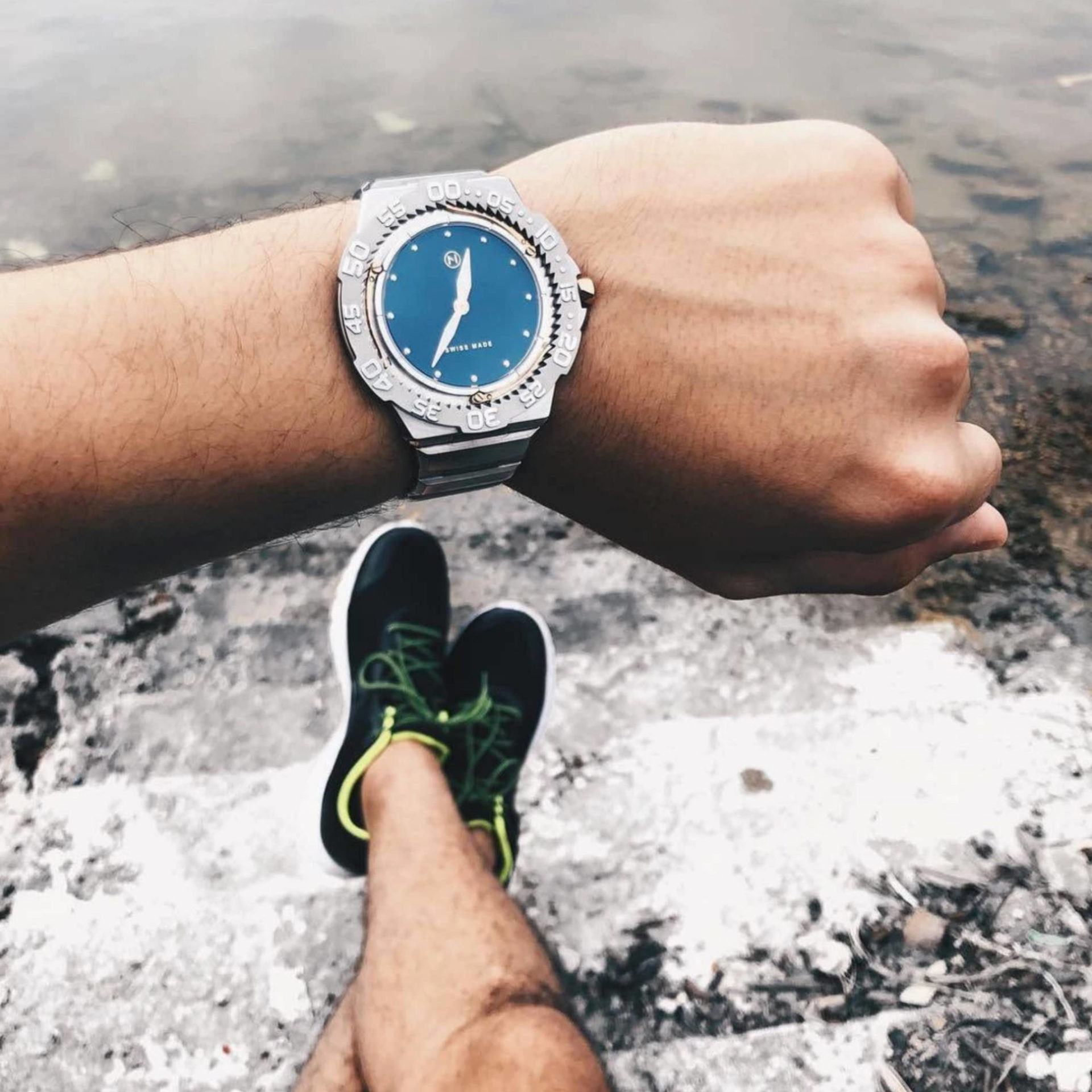 Finally, let's dive deep into the details of one of Nove's amazing timepieces : the Trident E005-02. Equipped with a Swiss Quartz movement, a screw-down crown and protected by a Sapphire Crystal glass, this watch sure is well built. The Trident diver watch is also water resistant up to an impressive 200 meters; making sure you can dive and explore the deep waters while wearing it. What is great to know about this diver watch is that it has a super slim case, at 6.8mm.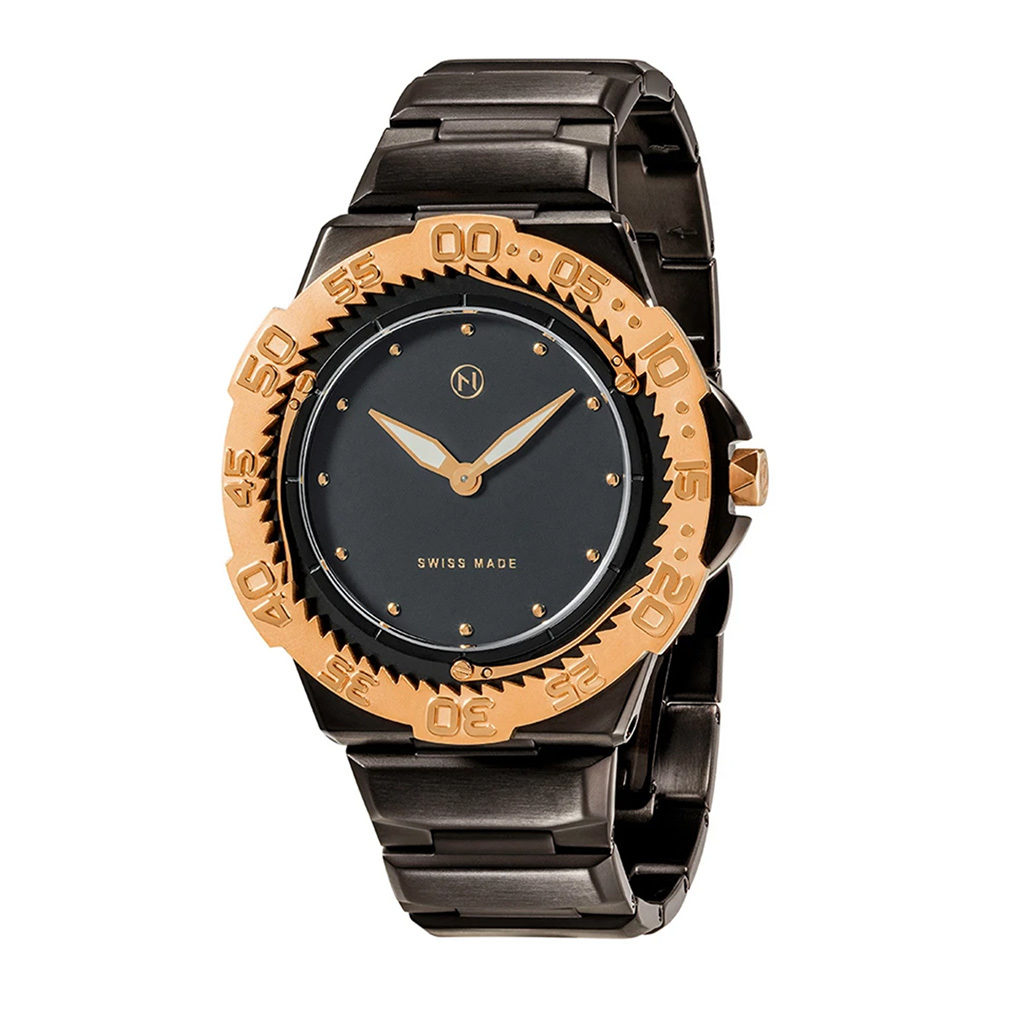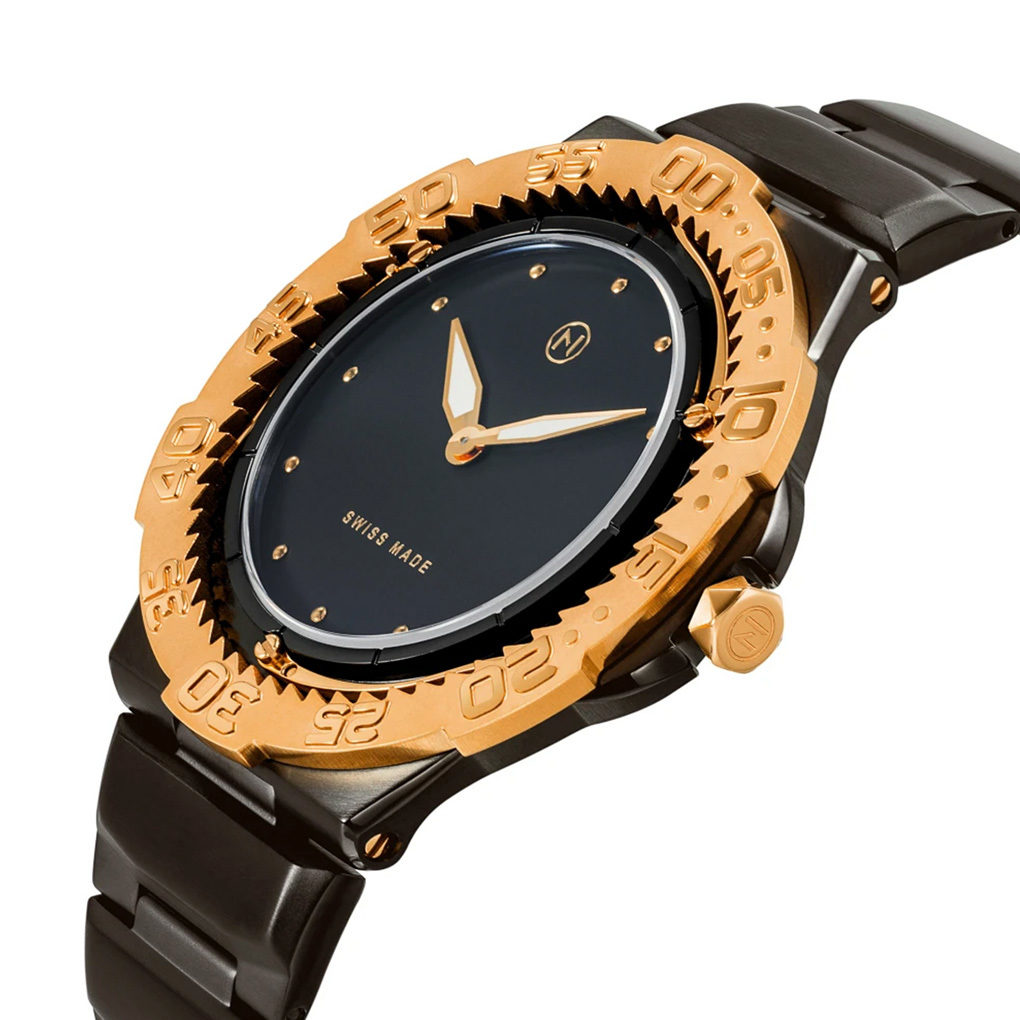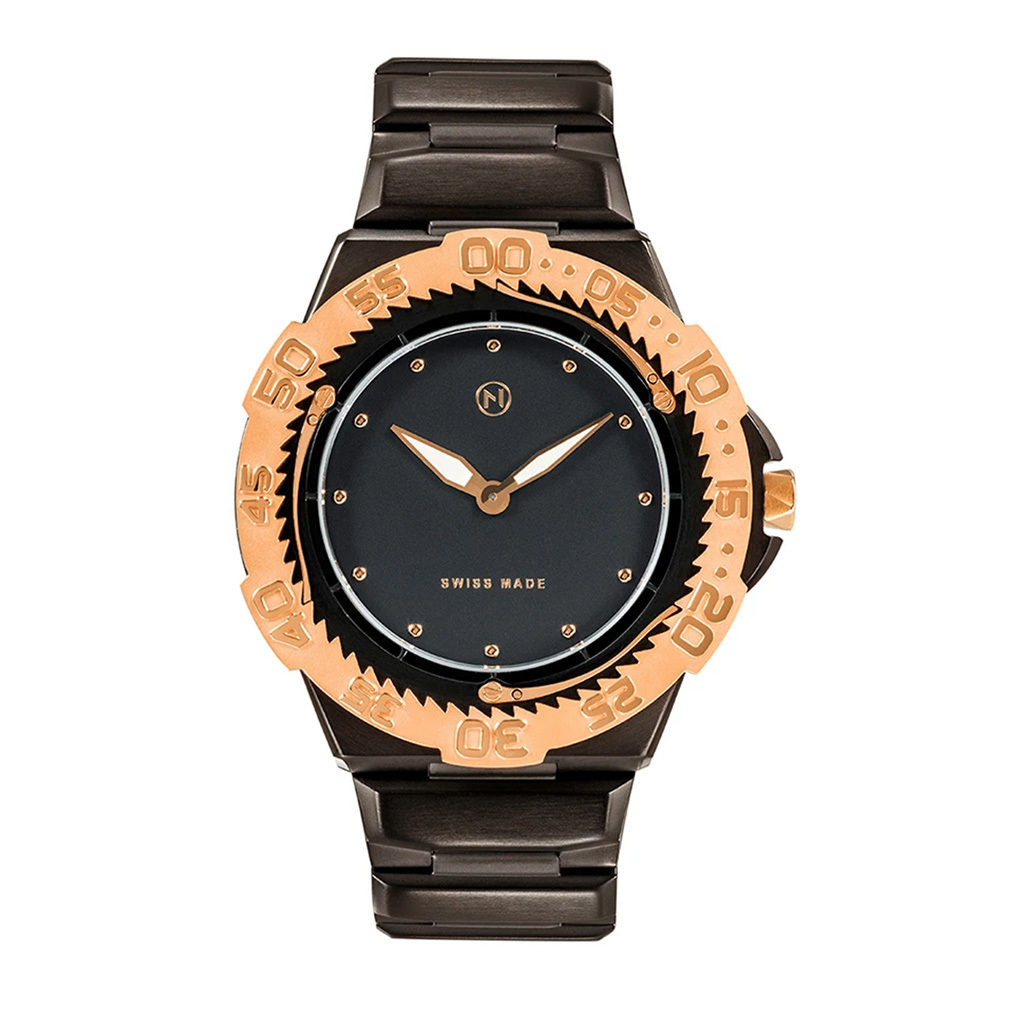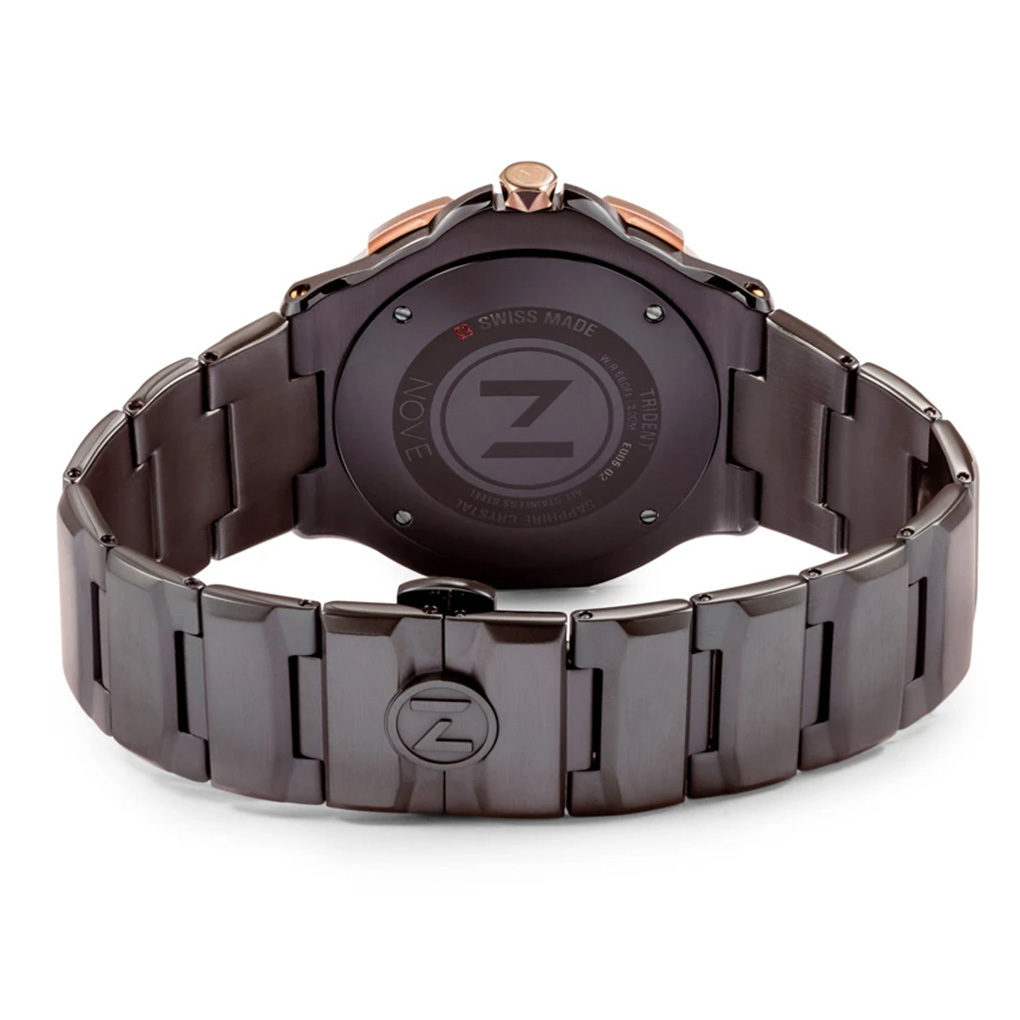 Although it is very thin, the case is 46mm wide so you can easily read time, and has beautiful Super-LumiNova hour and minute hands that glow in the dark.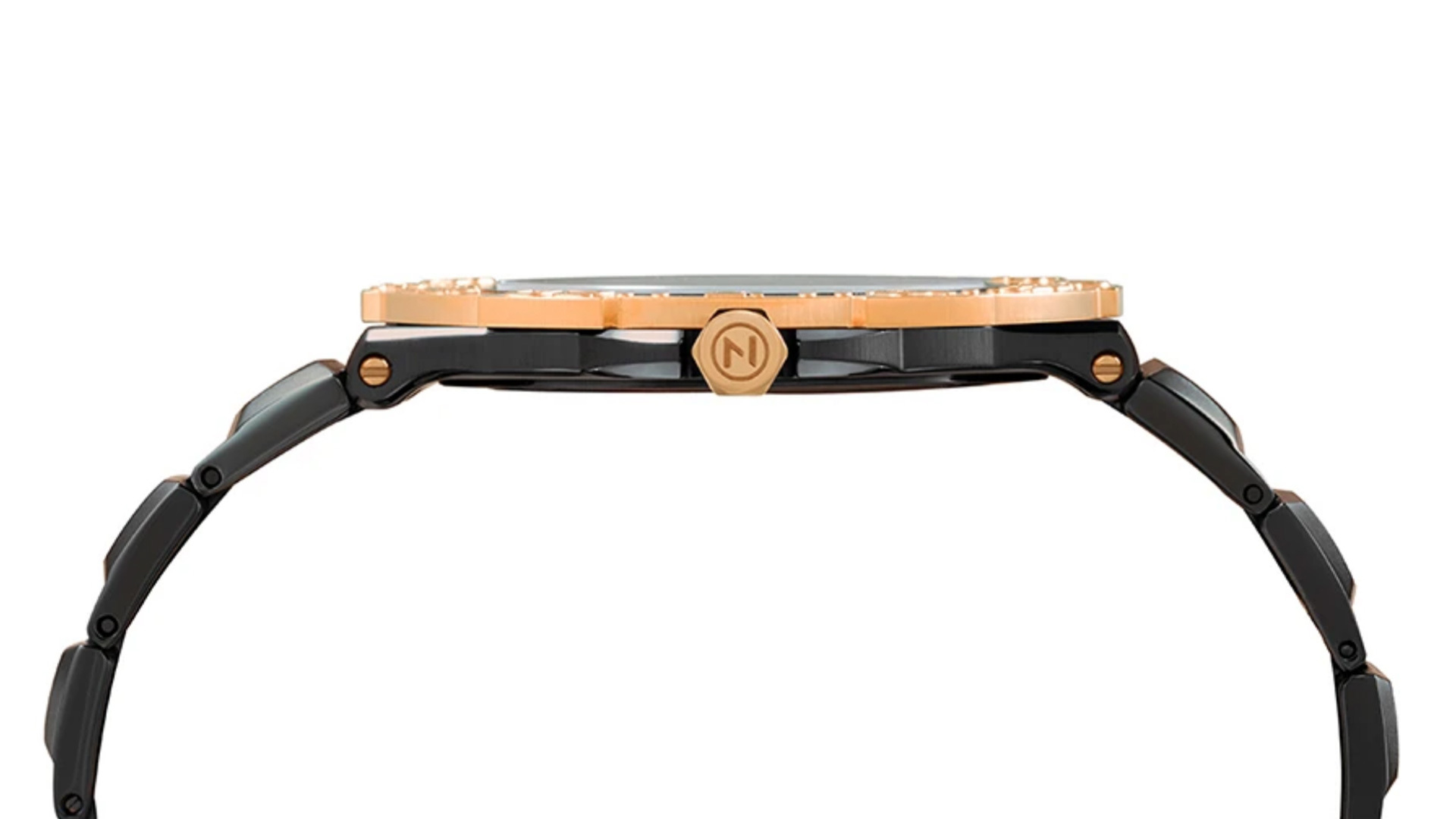 Nove watches also offers great advantages on their Swiss made unisex watches, like a 2 year limited warranty. Now all there is left to do is embark on the Novist Life with Nove Watches.