A watch with a mission, the Flex Anti-Bullying Gold Watch
What better way to support a great cause, like bullying, than by treating yourself at the same time? Well, this is exactly what Flex offers with its Anti-Bullying Gold Watch. Check out how to get part of the conversation, while helping kids.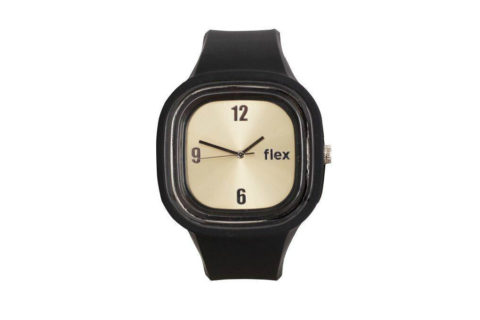 Flex is an amazing, remarkable company. It was started by two guys who were sensitive enough to realize the world does need more attention and kindness. They have devoted their entire company to support many great causes like environment, breast cancer, bullying and many more. In this regard, the have designed two watches called the Flex Anti-Bullying Gold watches.
The Flex Anti-Bullying Gold watches have been created to support the Kindness Campaign, a foundation built to help fighting bullying that a lot of kids, unfortunately, experience. The Kindness Campaign teaches kids to be kind to themselves, so they can know how and why to be kind to others as well. All of this to help prevent horrible consequences that we know bullying can have on kids.
The Flex Anti-Bullying Gold watches come in two sizes, either classic or mini. Great for parents and their kids! They are both very inexpensive, at just 40$. The classic version has a 45mm case and the mini, a 36mm case. They are both water resistant and made with soft silicone, for comfort and durability. Their faces and bands are interchangeable, if you wish to switch it up a bit. The look of the Flex Anti-Bullying Gold watches is simple and very cute, perfect for everyday wear. Also, perfect for supporting a great cause and working together to erase bullying for good. Buying these watches is not only good for yourself, but also for many others.