Le Couronnement means "crowning" in French. This is the perfect name to describe the hexagon metal pieces bordering the case of the watch, like a crown has been put on this beautiful timepiece.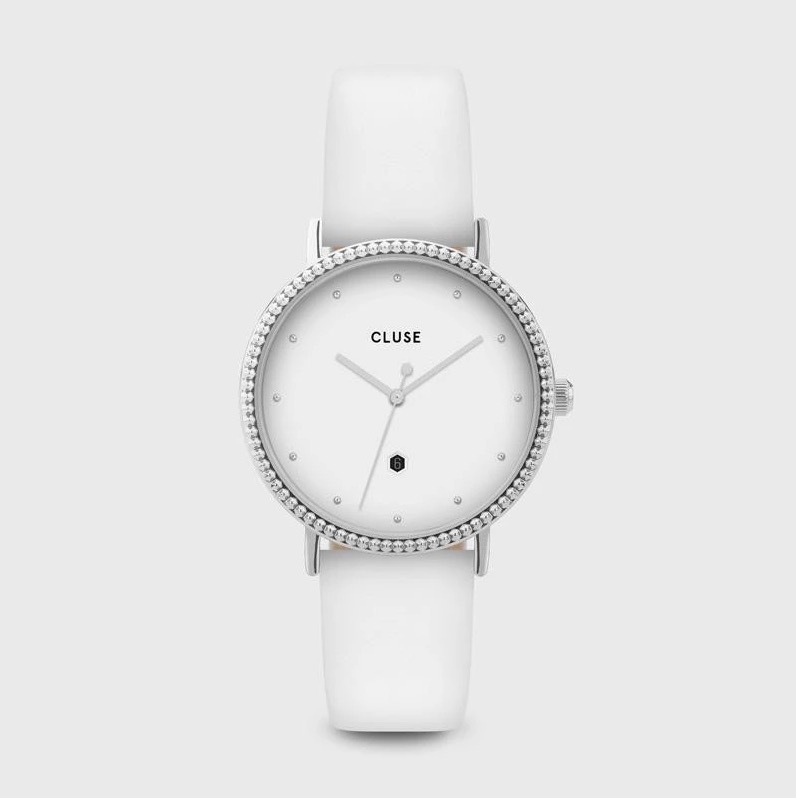 With a white leather bracelet and a silver case with white dial, the Cluse - Le Couronnement Watch is the perfect winter accessory.
The Cluse - Le Couronnement Watch comes with a white leather bracelet, interchangeable with all other Cluse bracelets of the same size. It is the first watch by the company that features the date on its dial. Furthermore, this timepiece is equipped with a Quartz movement and comes with a 2 year limited warranty. The little details define the refined look of this watch. The hour markers are little metal drops and bring shine to the watch.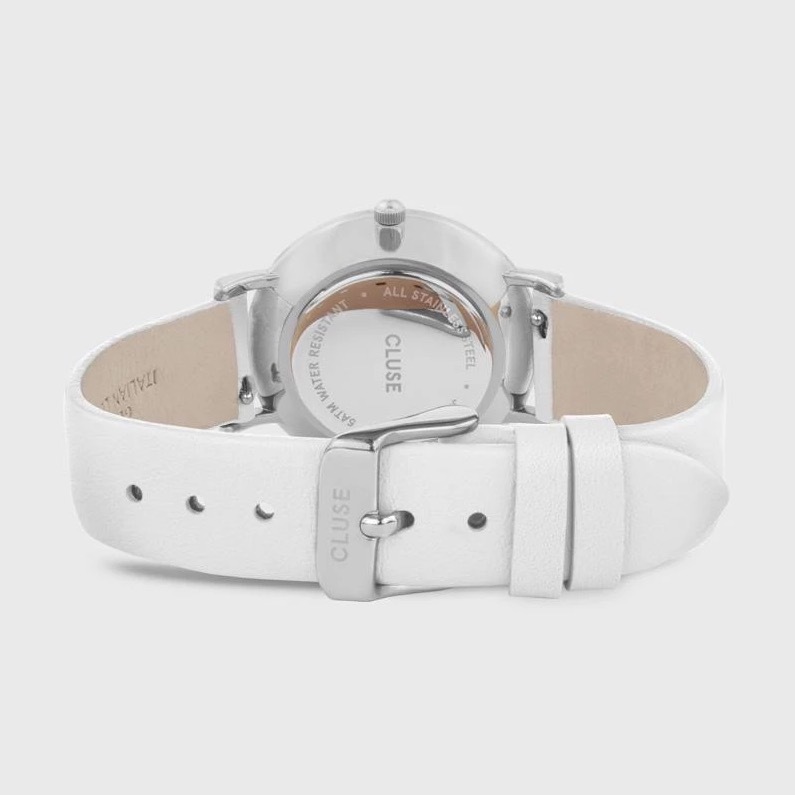 If you prefer other colors like black, gold dust, soft pink or grey, check out the entire Le Couronnement Collection. It offers many variations of this beautiful timepiece.