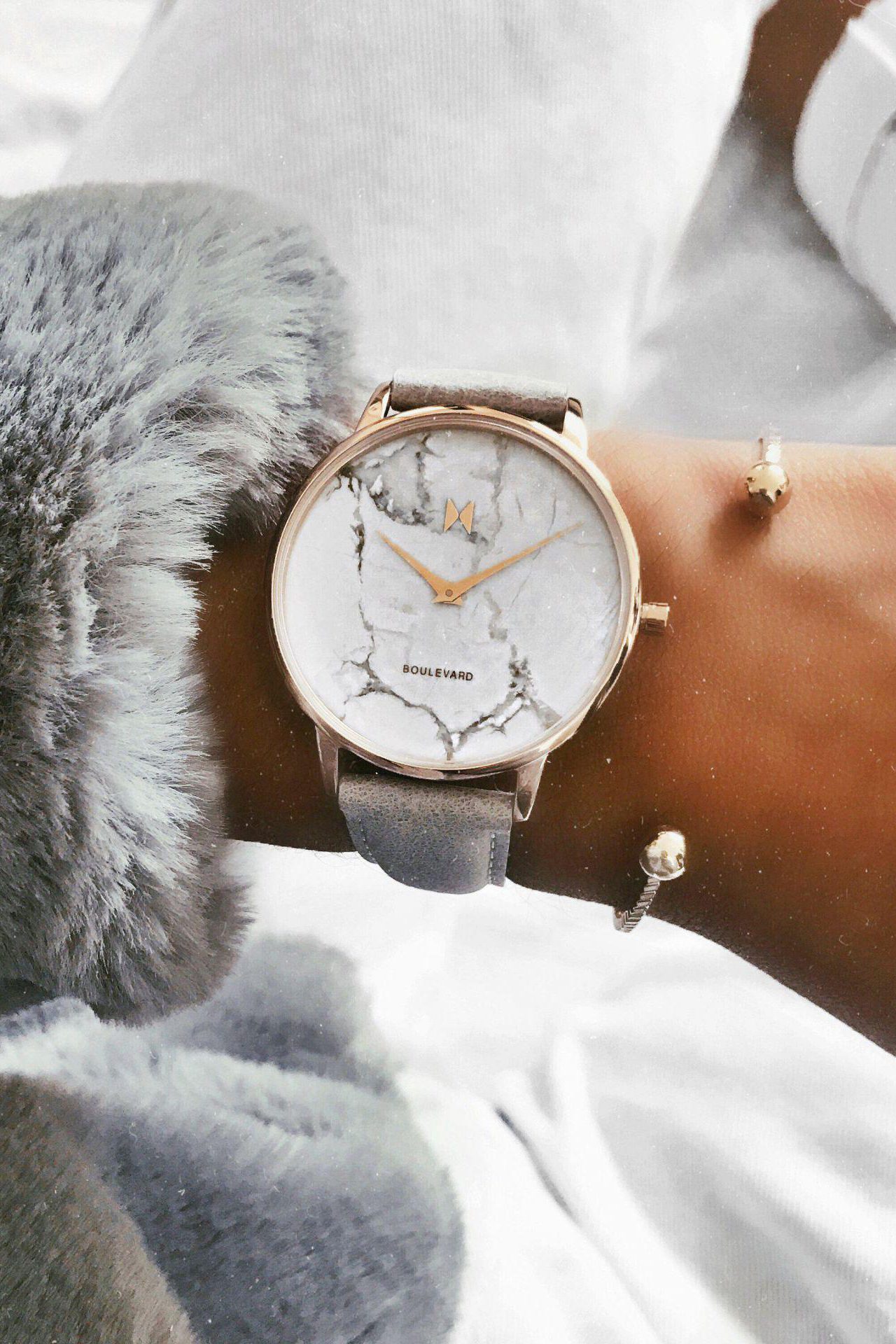 MVMT's Beverly Marble watch, sophistication at its best!
The Beverly Marble Watch, a great example of the sophistication and trendiness MVMT brings to the fashion industry.
The Beverly Marble watch is just gorgeous! One if its special features is that each Beverly Marble watch's dial is made of real marble. This makes every watch unique. The case is made of brushed rose gold stainless steel, which dresses the dial perfectly. The grey leather band that comes with the Beverly Marble watch accentuates the color tones found in the marble. If that color is not for you, the band is interchangeable. For instance, If you prefer warmer colors, MVMT offers other options, just like the Laurel Marble watch that has a caramel leather band and gold stainless steel case.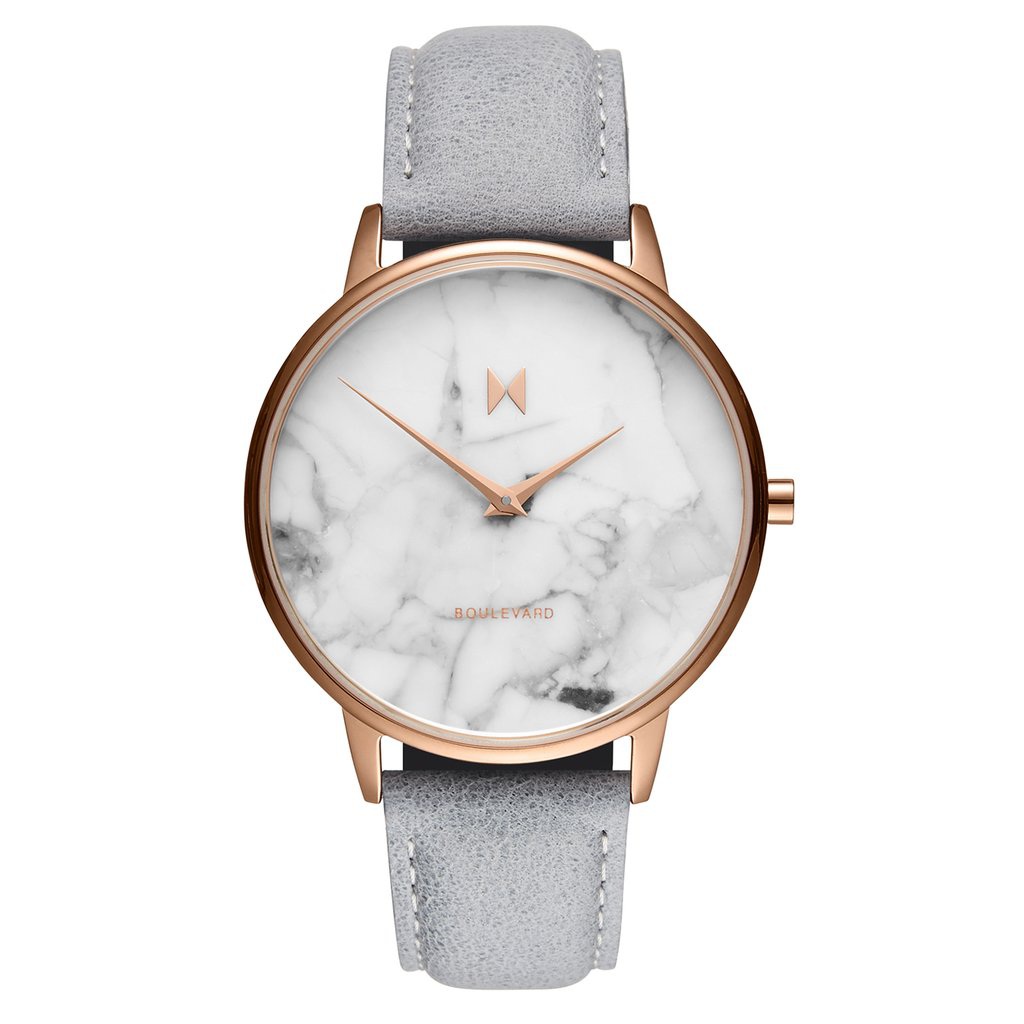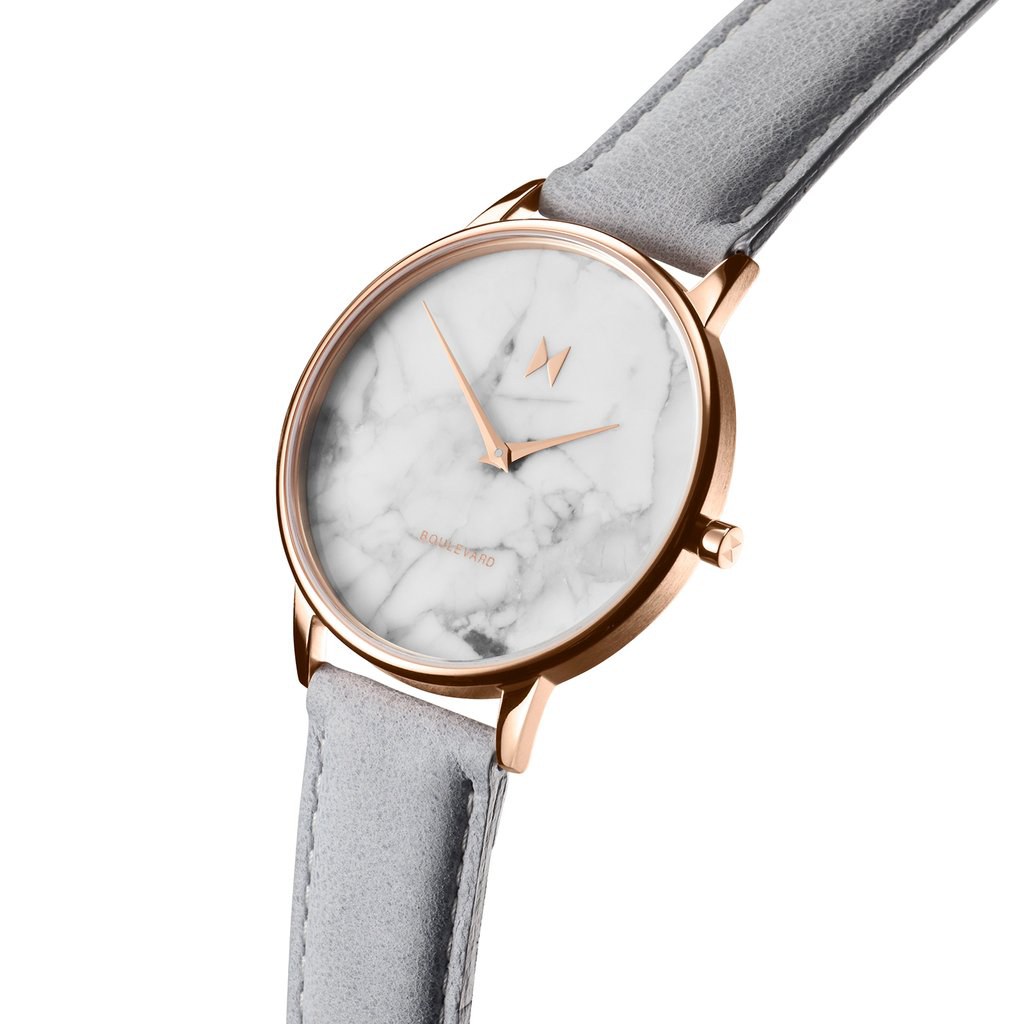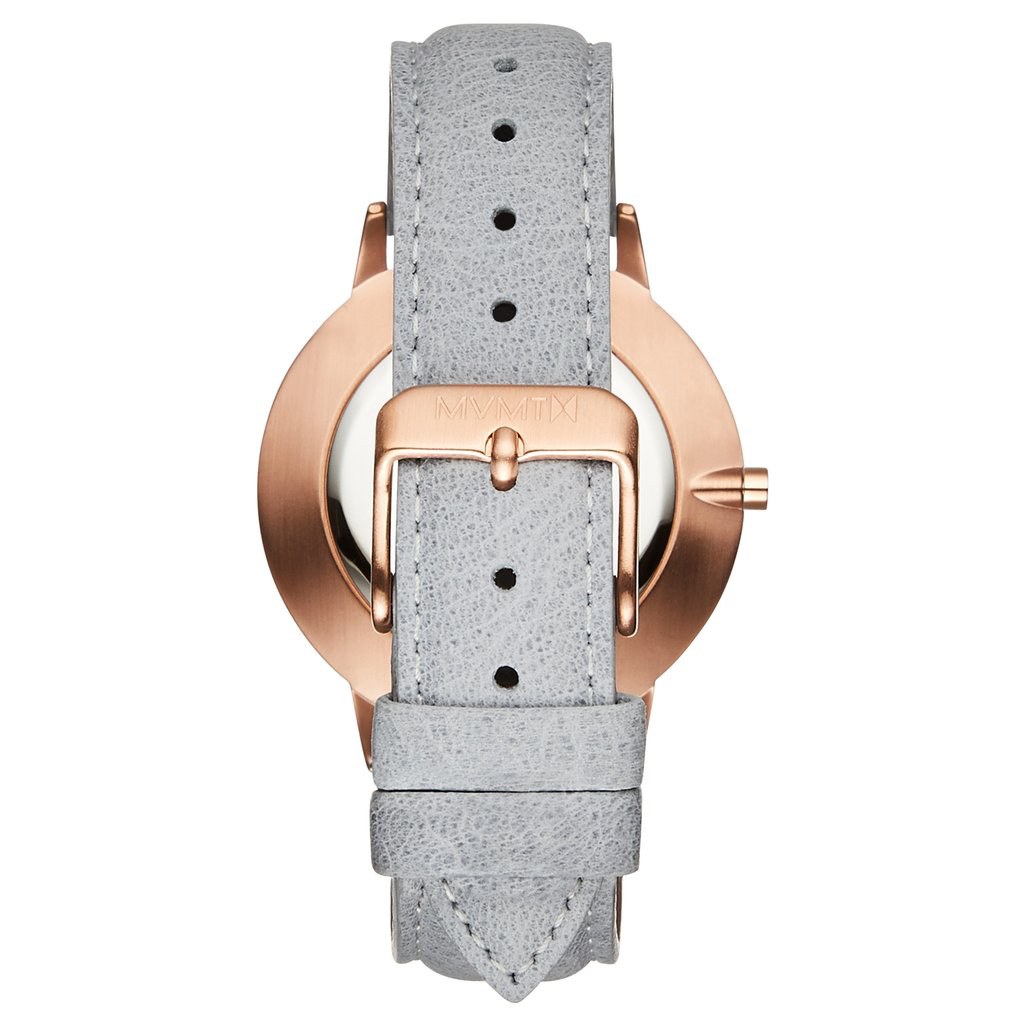 Back to the main attraction here, the Beverly Marble watch. For us at Top10Watches, this is a great example of watches we love as it is well made, simple, yet detailed. The small rose gold MVMT logo on the watch is a nice touch as well. If you want to complete the look, MVMT suggests a few bracelet options to choose from, to match with your Beverly Marble watch. What is fun about it, is that these bracelets are all their creations as well. To top it off, this watch is very affordable. We just love it!