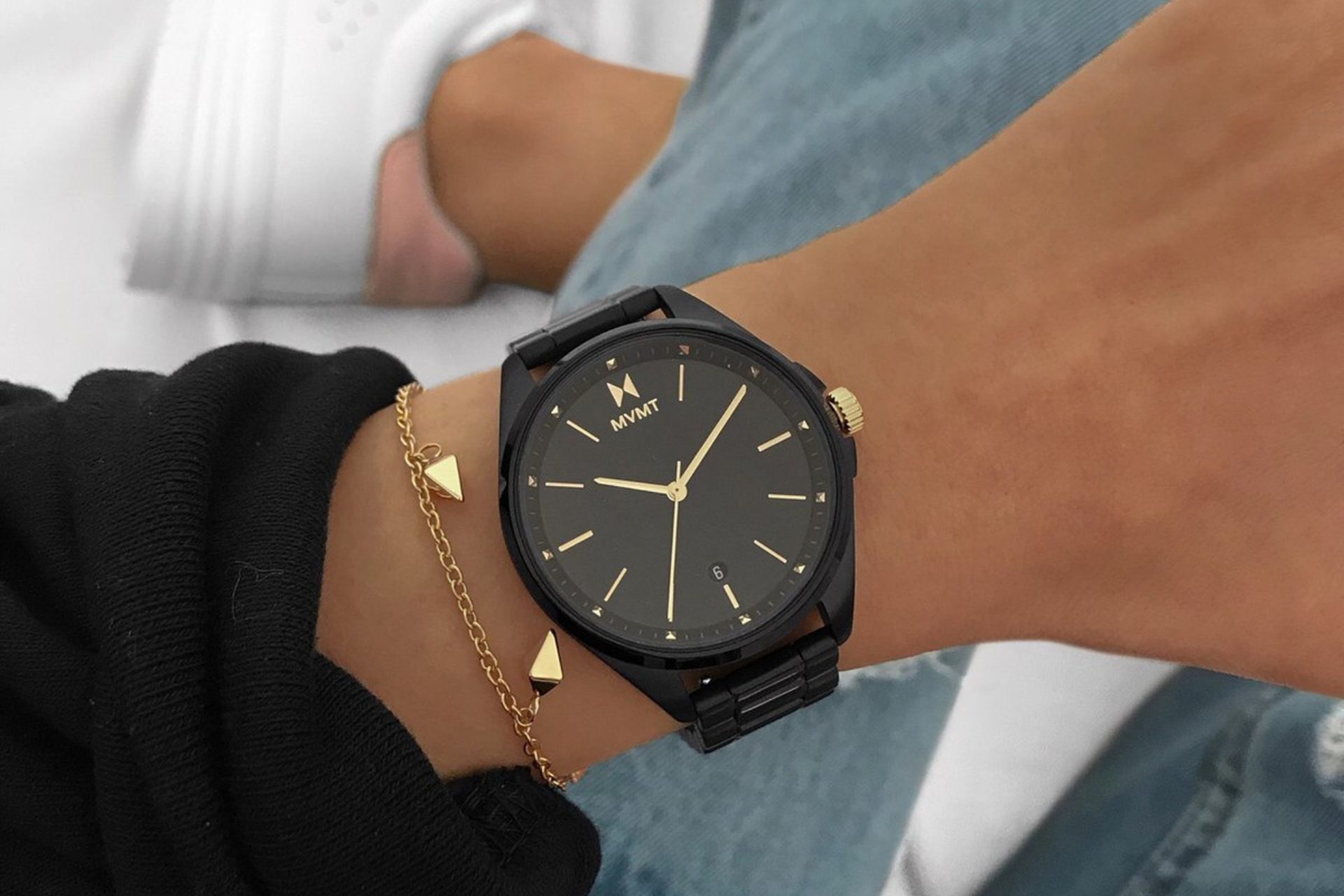 MVMT's Vipress Watch - an All Black watch for ladies
You thought all black watches were only made for men? Think again, with MVMT's Vipress Womens Watch.
All black watches are a style that is usually designed for men. The fact that they are all black makes the watches deep, bold and super interesting. MVMT has created a few options for women, in terms of all black watches and we had to showcase the amazing Vipress Watch by MVMT.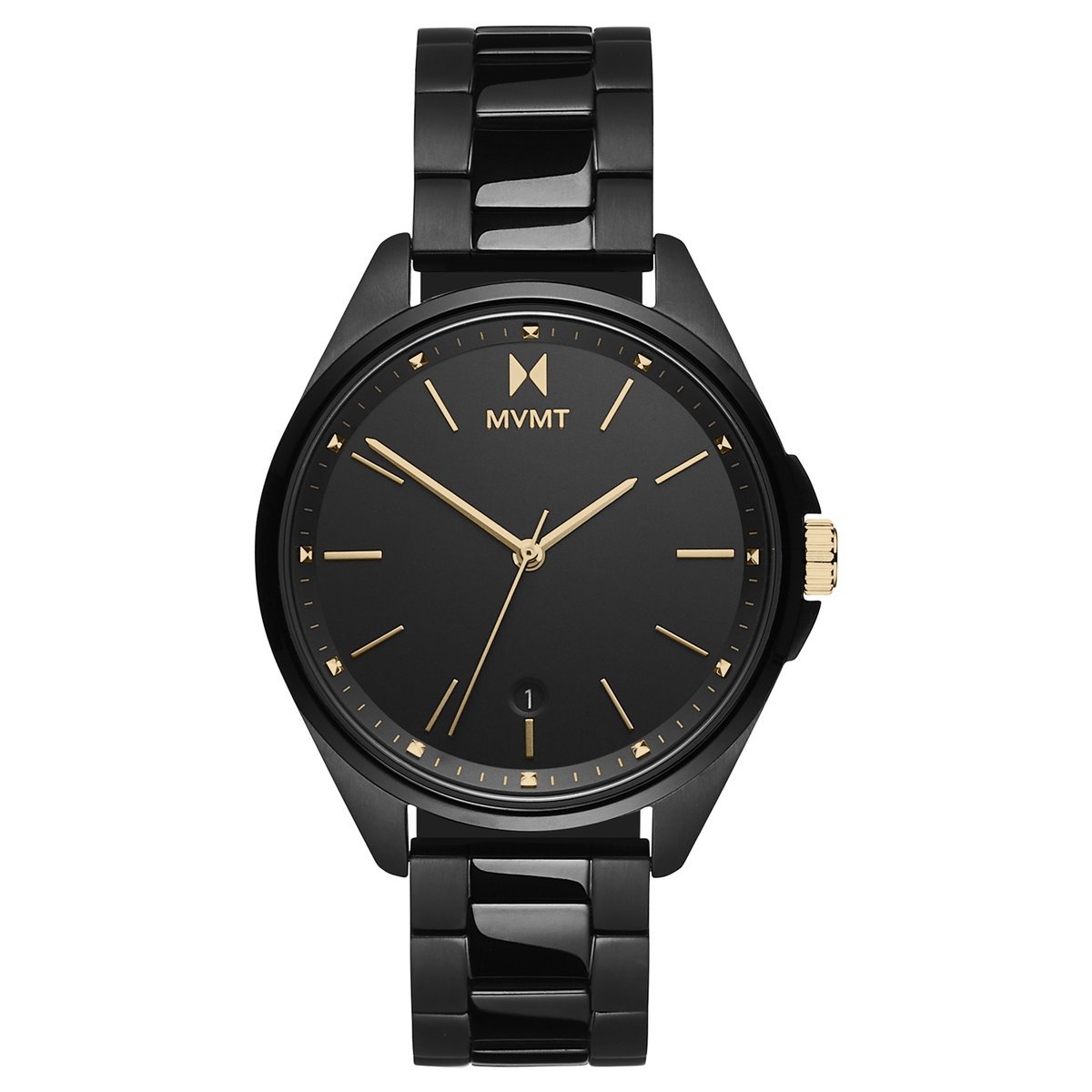 This ladies watch is a stunner! It comes in a 36mm case, made of brushed black stainless steel. A great detail about the case is that it is only 8mm thick, which is actually both pretty thin and feminine. The bracelet of the Vipress Watch by MVMT is an all black stainless steel link strap, with a gleaming center line. Its dial is also black, with golden hands that make the time stand out, but still in a subtle and sophisticated way. The crown button is also golden and the dial showcases the MVMT gold logo, as well as displaying the date. The Vipress watch may be all black, but it is full of details.
Other interesting features of this watch include the fact that it is water resistant up to 50 meters. The movement of the Vipress Watch by MVMT is Japanese Quartz and is battery powered.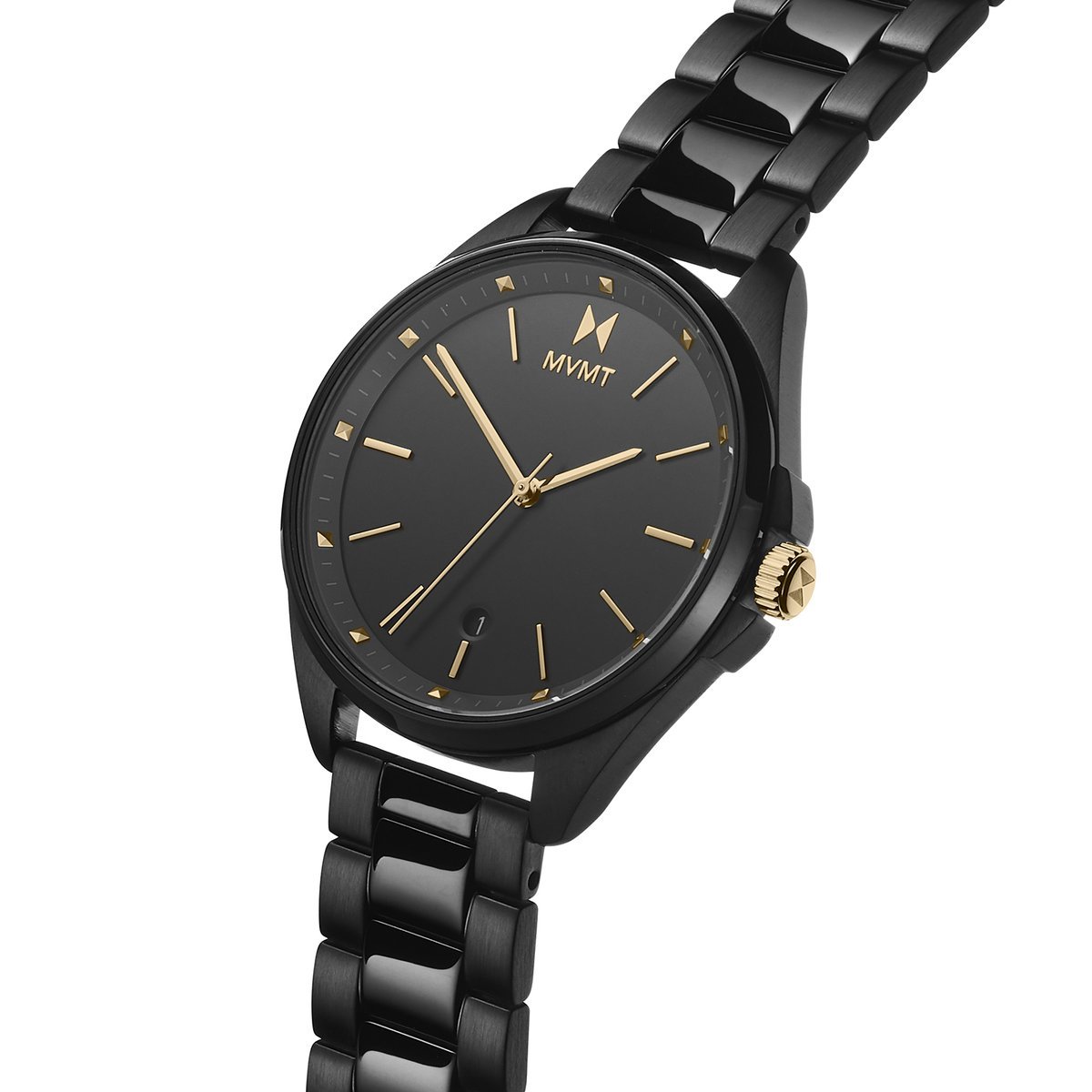 With fall coming up, the Vipress Watch by MVMT is an absolute must to add to your jewelry collection.
You can wear it with anything and for any occasion. Dress it up with a nice golden bracelet, to make the watch stand out even more. And, with such an affordable price, it's the perfect way to treat yourself or the one you love!