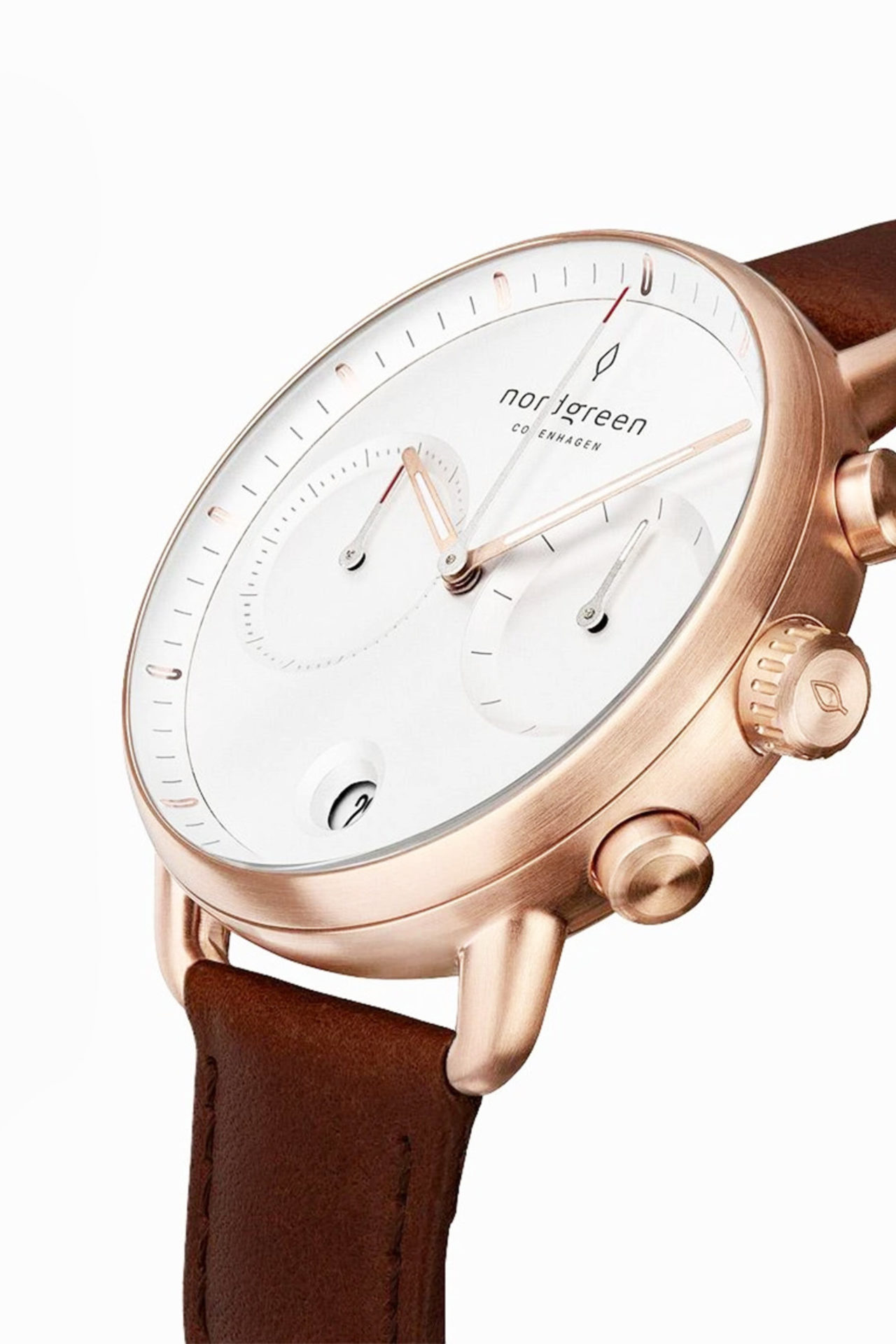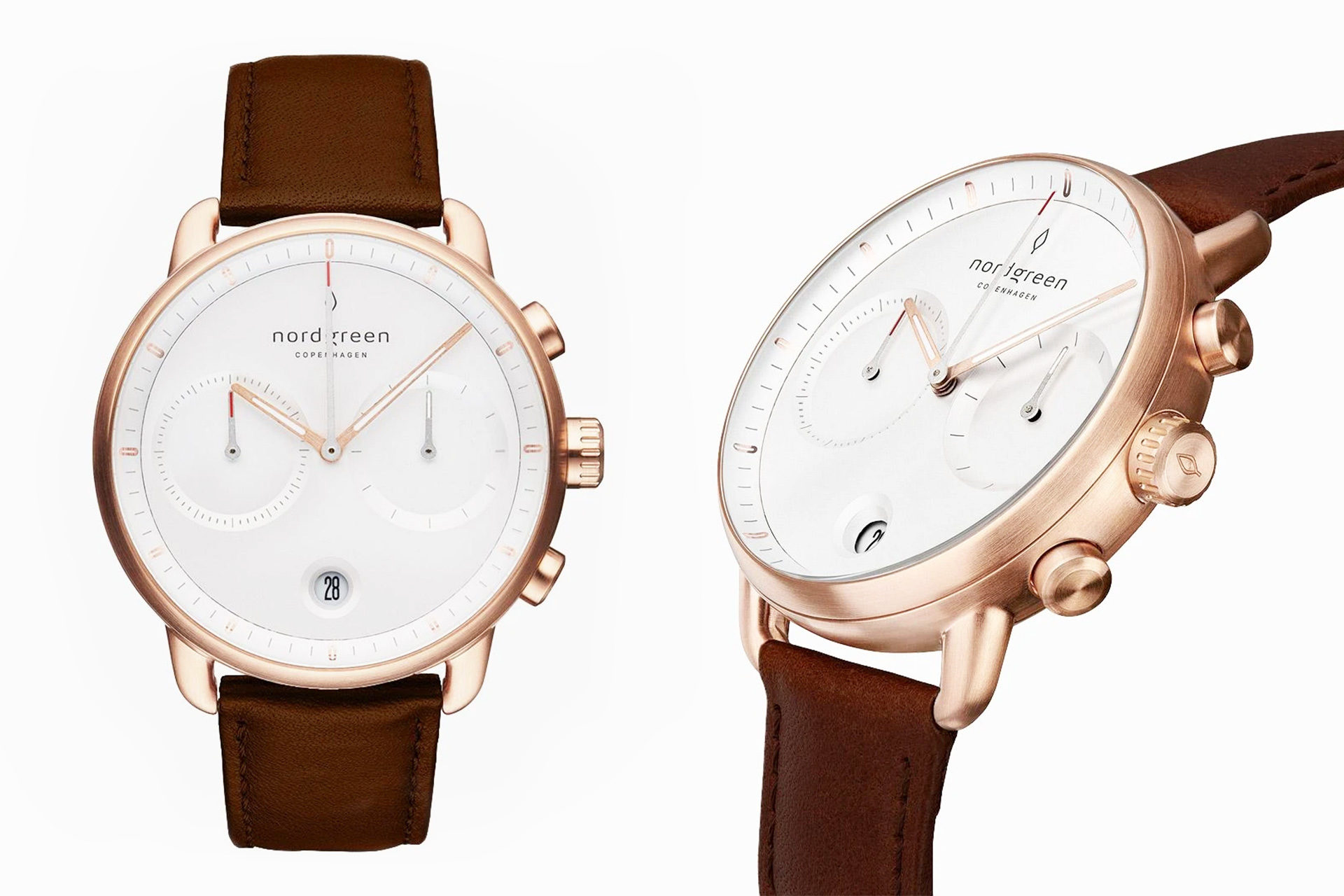 Nordgreen Watches : "Inspiring responsibility".
Introducing their new spring 2020 collection called Pioneer, here is Nordgreen Watches. A watch company with the world and the environment in mind.
Nordgreen is a watch company based in Copenhagen, Denmark. The name of the company comes from their Nordic identity (Nord) and their sustainability commitment (green). Not just a name, as these environmental values do take major part of the watch design and making process at Nordgreen, and here is how.
First of all, Nordgreen was founded by to lifelong friends, Pascar and Vasilij. They both have always loved watches and had the desire to create a company that respects the Danish values such as honesty, sustainability and putting others first.
With all of that in mind, Nordgreen partners with designer Jakob Wagner, in order to offer their customers amazingly beautiful timepieces. Jakob Wagner is a renowned Scandinavian designer who helps them create sustainable and functional watches, which is a priority for Nordgreen.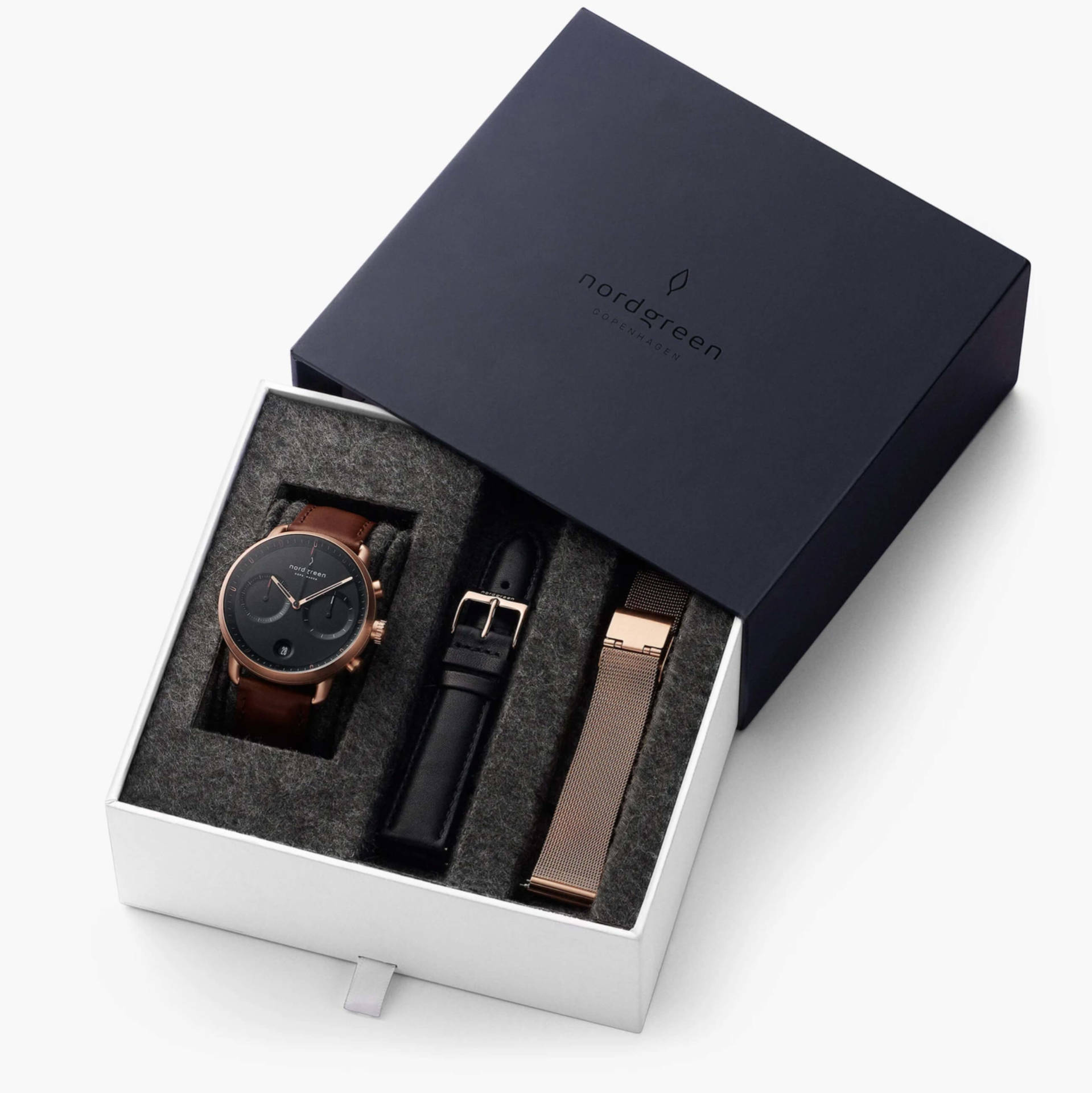 "At Nordgreen, the Scandinavian values of generosity and social responsibility always come first." Nordgreen
As well, Nordgreen put forward an environmentally-friendly attitude by making their packaging recyclable, using sustainable manufacturers for their watches and putting together a give back program; As Nordgreen says it so well, "Inspiring responsibility". In fact, Nordgreen has partnered with three global non-profit organizations, in order to give back. They also made it possible for their customers to give back, choosing one (or more) of these helpful NGO.

The first one helps providing clean water to The Central African Republic. When buying a watch, you can provide two months of clean water to one person, with the help of Water for Good. The second NGO Nordgreen is supporting is Pratham UK. When buying a watch, you can provide a month of education to a child in India. The third NGO is called Cool Earth, protecting the rainforest. When buying a watch, you can preserve 50 square meters of the rainforest in Latin America. Isn't that amazing? Not only is this initiative very commendable, but the way you can participate is also very fun, here's how; When receiving your watch, you have to look for your serial number. Also, on your authenticity certificate, you have another number to note. With these numbers in hand, you can donate to your favorite cause with the help of Nordgreen.
If these reasons were not enough for you to want to buy a watch from Nordgreen, let us introduce you to their beautiful timepieces, with their spring 2020 collection called Pioneer. We have decided to showcase the Pioneer watch with white dial, rose gold case and dark brown leather strap, as we think it is very trendy, sophisticated and just gorgeous! This watch has a 42mm case, made of durable stainless steel. The case is protected by a scratch-resistant Sapphire crystal glass. Not only is the Pioneer watch beautiful, but it is also well built with a Japanese movement, and water resistance up to 50 meters.
The band of the watch is made of genuine leather and is interchangeable. A nice feature of the Pioneer collection is that you get many options as to case and dial colors, band types as well as colors. It is very customizable and offers great results, not matter the material or colors you have chosen!
When receiving your own Nordgreen watch, you get a stunning long, narrow, recyclable and reusable case. Every purchase at Nordgreen also comes with a free tote bag, made of 100% recycled materials. Bonus! Finally, worldwide shipping is free and express. Nordgreen makes watch shopping fun, effortless and environmentally friendly.