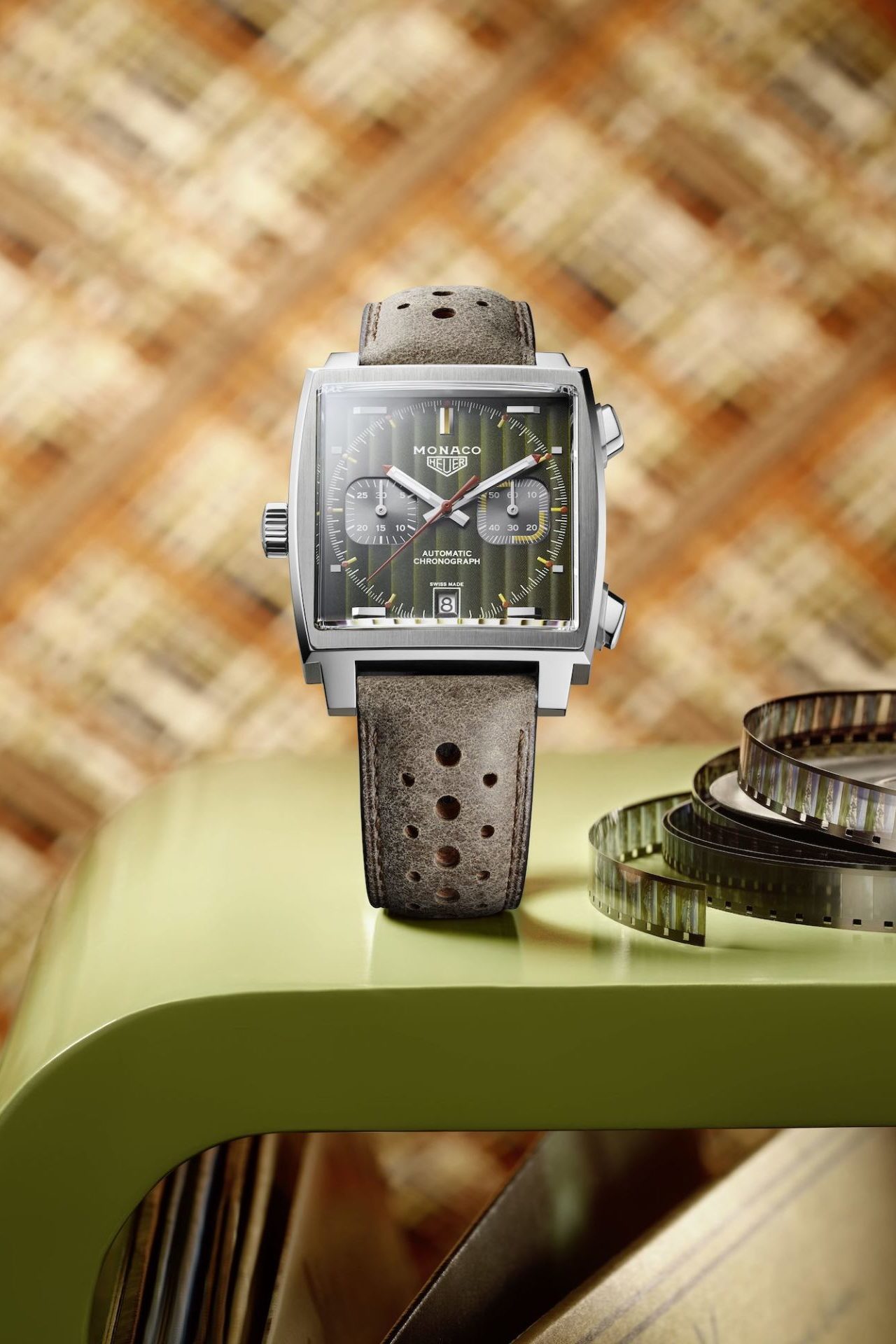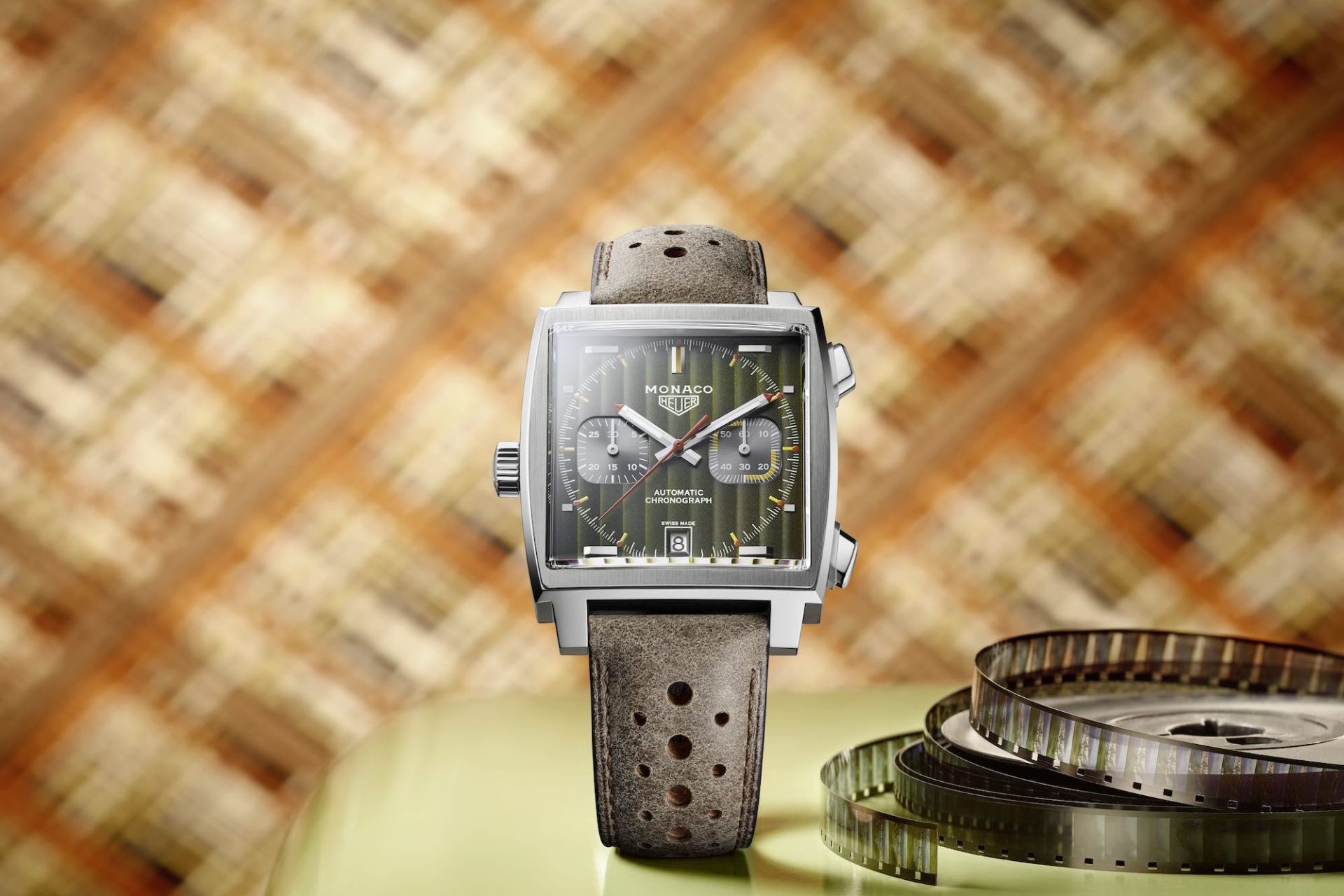 Racing towards the finish line with Tag Heuer's Monaco Calibre 11 watch!
Being one of the most recognized faces of the Formula 1 industry, Tag Heuer has designed, 50 years ago in Geneva, the Heuer Monaco watch collection. They recently launched their 5th timepiece of the collection : the Heuer Monaco Calibre 11 watch.
The Heuer Monaco Calibre 11 is special as it is a limited edition watch, with only 169 pieces, available in the world.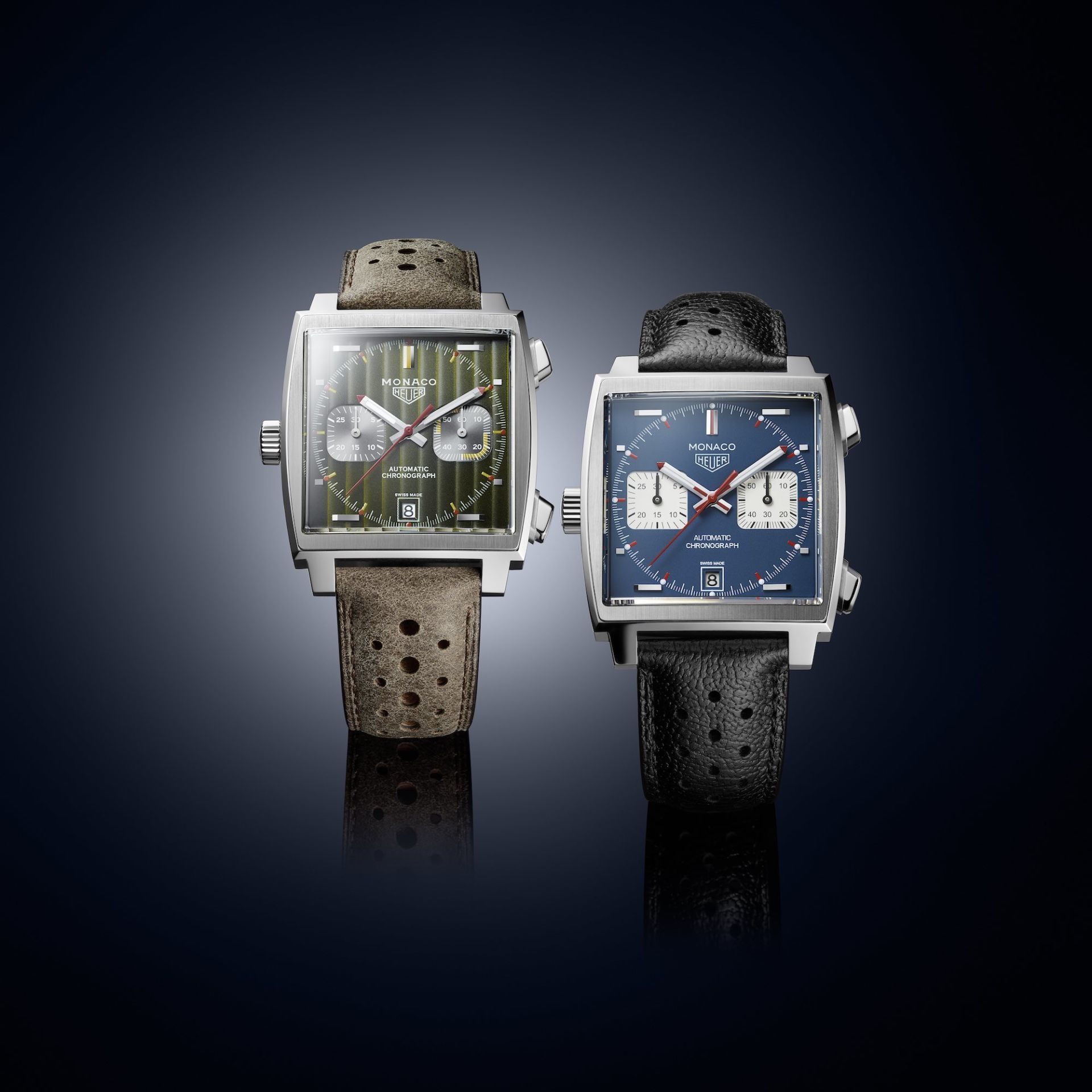 The integrity of the first ever Heuer Monaco watch has been respected in the design of the 5th of the collection, having a 1970's inspired style. The Heuer Monaco Calibre 11 bracelet is made of brown calfskin in order to make the green Côtes de Genève dial stand out. It also has gold-plated elements on the dial, which brings lots of beautiful details to the watch. If you like the 1970's inspired style, but prefer a slightly different look, the Heuer Monaco Calibre 11 watch comes in other color variations. Blue and orange dial with black bracelet accentuated by an orange line, as well as blue and red dial with black bracelet, are other available options.
The Heuer Monaco Calibre 11 watch has a 39mm case, which is made of fine-brushed and polished steel. The case is finished with a Sapphire crystal glass, which ensures that it is scratch-resistant. This rare watch is also 100m water-resistant and has a Swiss made movement. What is also very unique about this watch is that the back of the case features the famous and rare Heuer Monaco logo, with an engraved number indicating which number (out of 169) is your own watch.
With this amazing piece, you can make Formula 1 season an all year event! It is also a great addition to a special collection of watches.