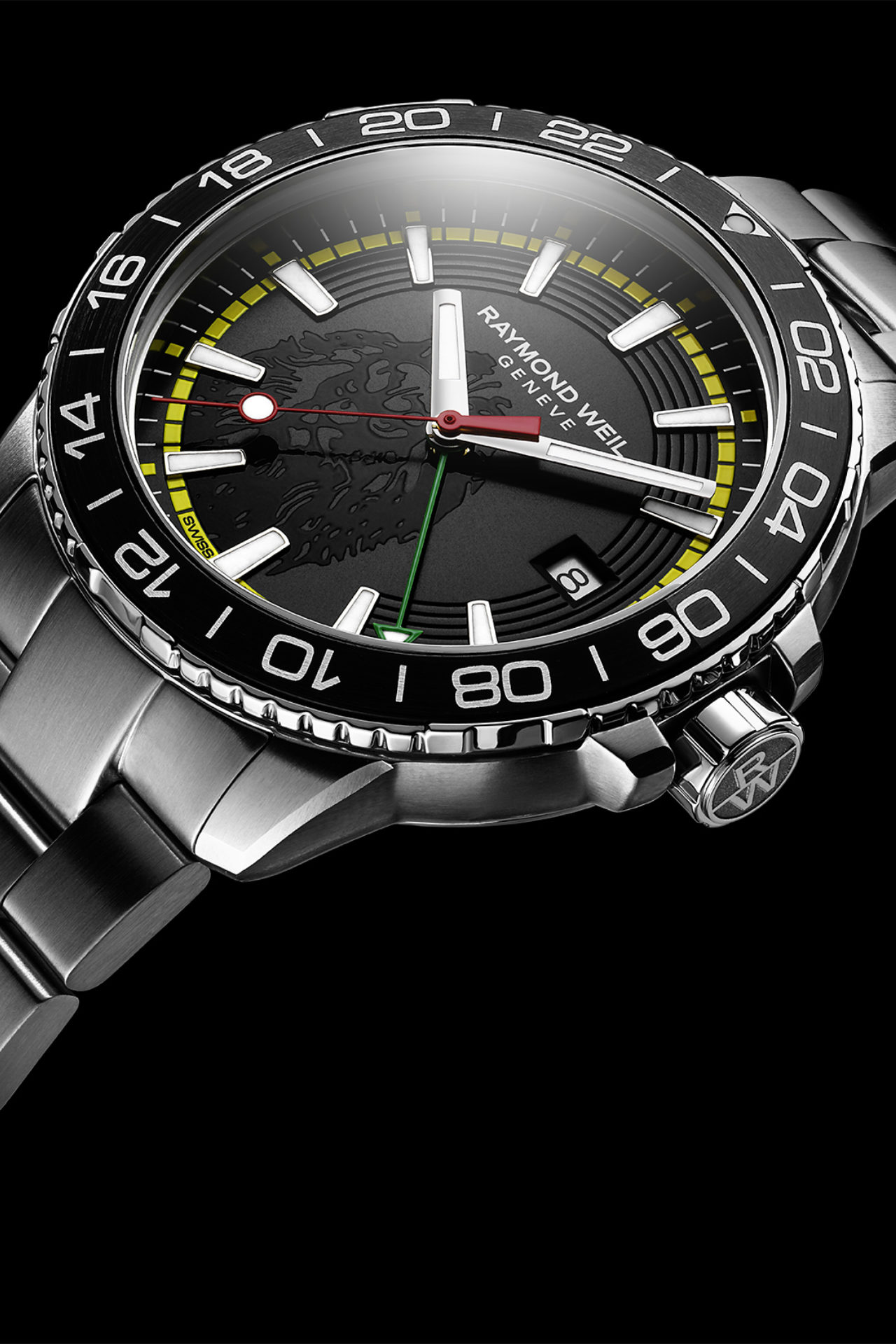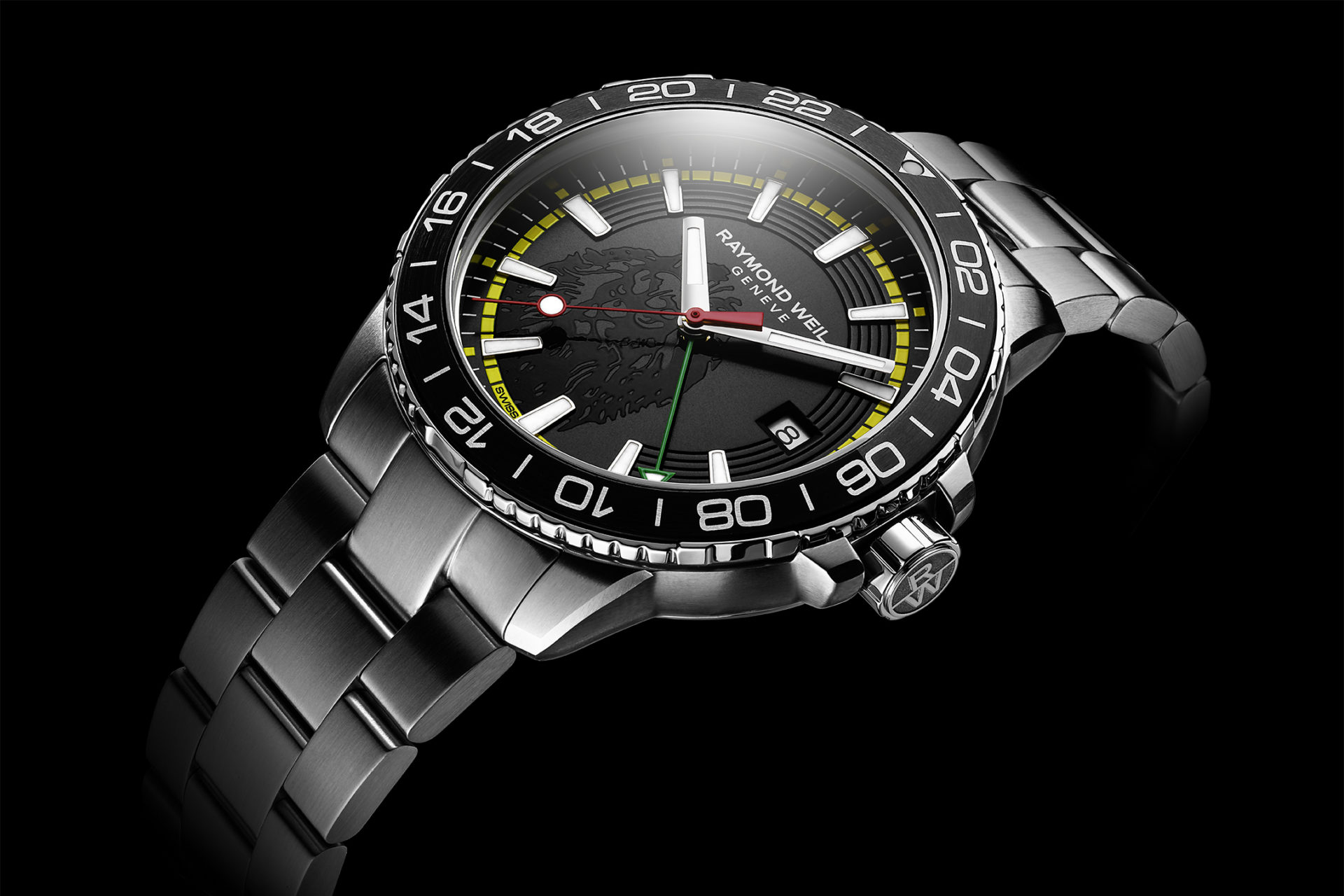 Raymond Weil's Tango GMT Bob Marley Watch, for music lovers!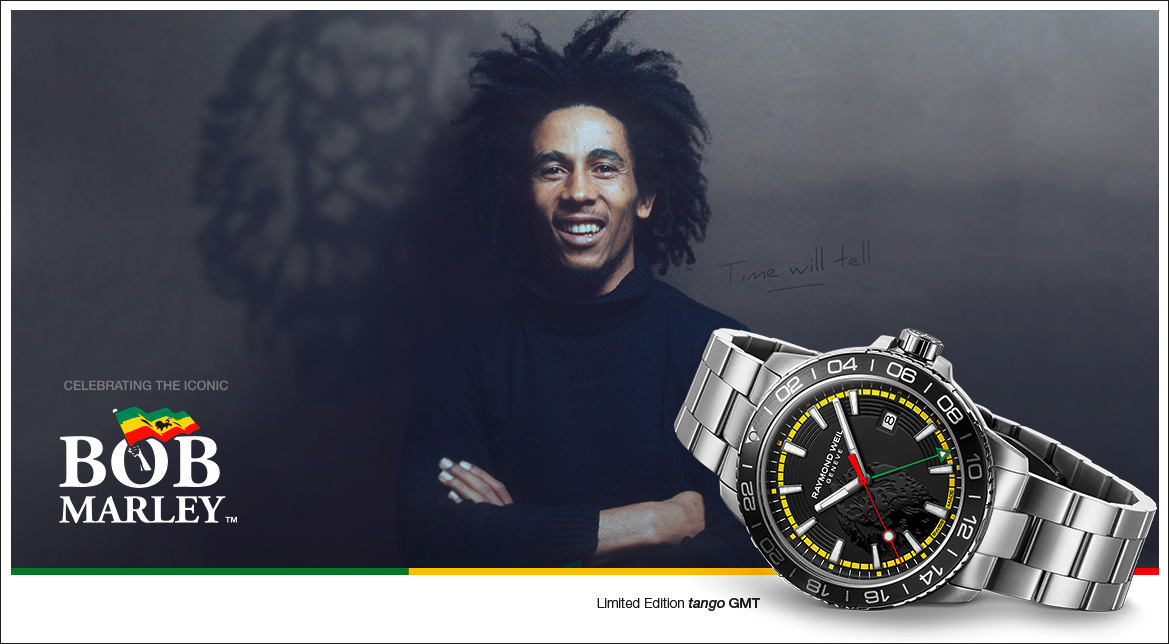 As claimed by its CEO, Elie Bernheim, Raymond Weil "has always been closely linked with music". Because of that, and in order to honor Bob Marley, the watch company has decided to collaborate with House of Marley to launch the Tango GMT Bob Marley Watch. Part of Raymond Weil's Tango Collection, this limited edition watch will make you dance!
If you are a fan of Bob Marley, you have to see this watch! Equipped with a Quartz movement, this watch has a 42mm polished stainless steel case and is water resistant up to 300 meters. It is also scratch resistant, with its Sapphire crystal glass screen. The Tango GMT Bob Marley Watch proudly showcases the colors of the Jamaica flag on its beautiful black dial. If you look closely at the dial, you will recognize the famous lion head often sees related with Bob Marley.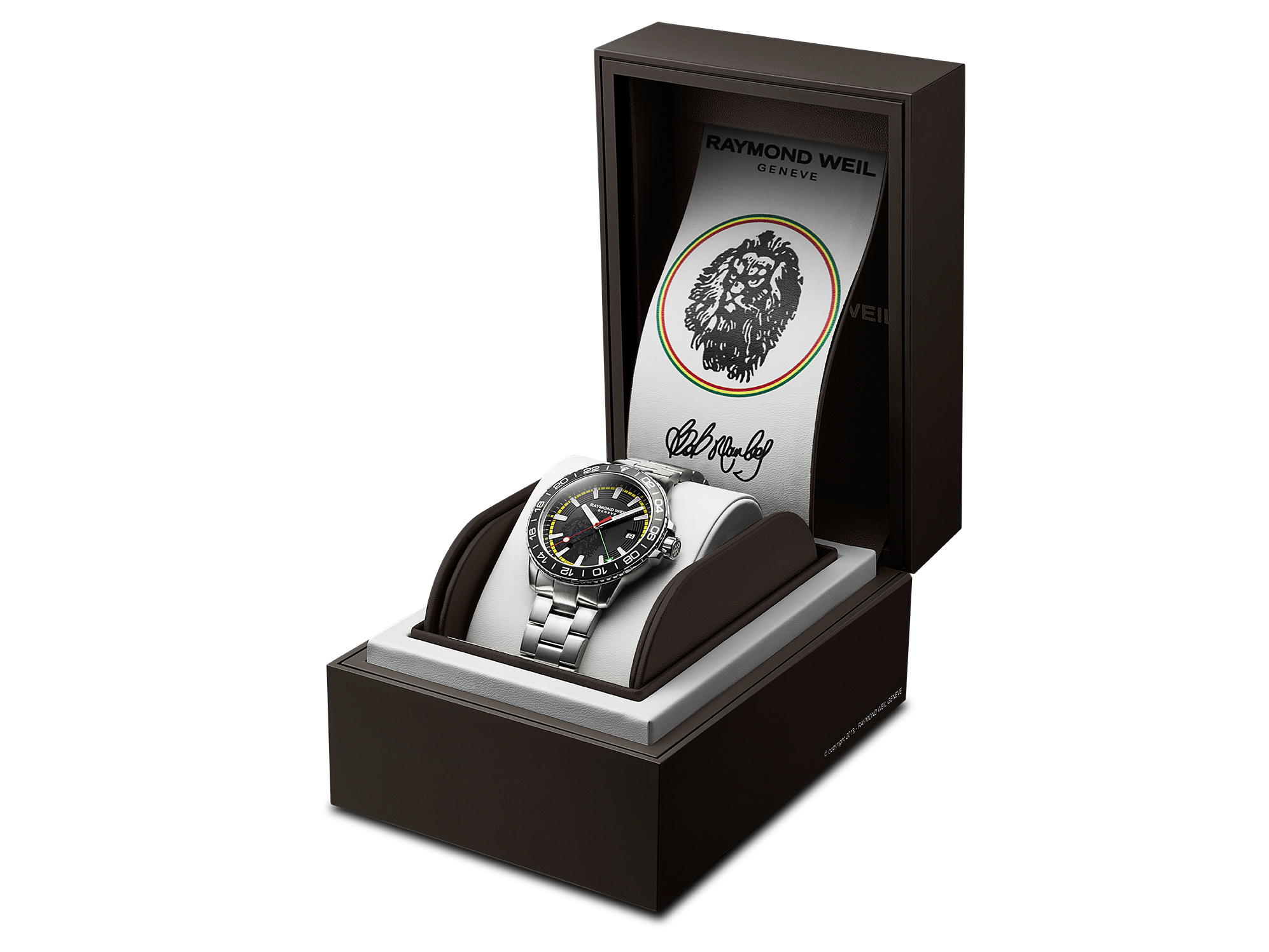 Not only are you getting a beautiful limited edition timepiece, celebrating Bob Marley, but you also get with your purchase a gorgeous storage box as well as a pair of earphones. You heard right! You get the perfect combination of luxury watch and music, fitting the collaboration between the two companies perfectly.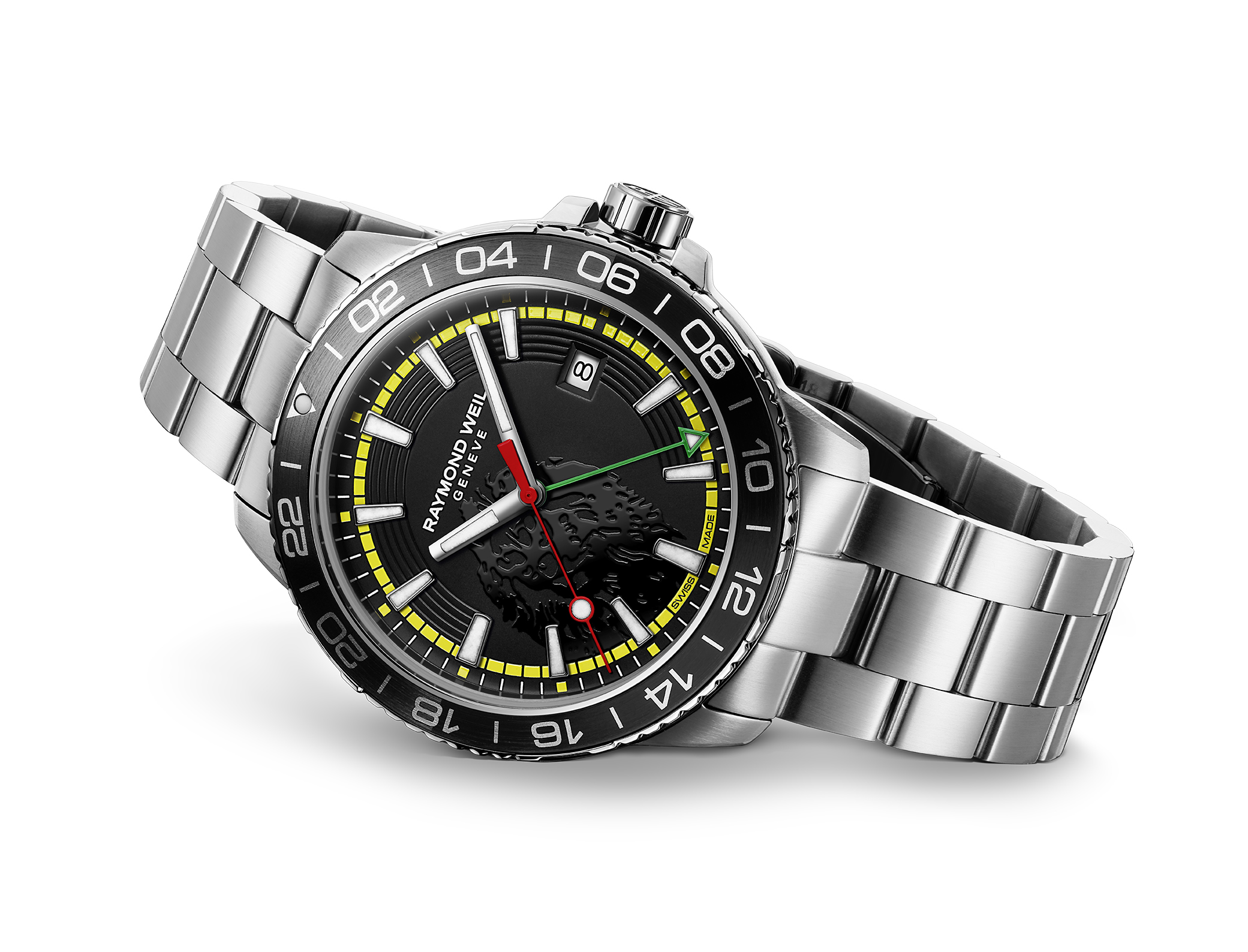 With only 1500 examples of this watch available in the world, you have to reggae yourself fast to getting it! And of course, each watch has an engraved number, to mark your own watch out of the 1500 made. A nice touch added to it is Bob Marley's signature as well as the mention ''Time will tell'' in reference to one of his successes.