Rosefield Watches - The Boxy Watch, a green goddess!
Perfect for fall with its dark green color and touch of gold, the Boxy Watch by Rosefield is a must!
Rosefield watches bring a breath of fresh air, with unique looking watches, right in time for fall! If you want your fall accessories to stand out, check out the gorgeous Boxy Watch by Rosefield Watches.
It's fun to see watch making companies come up with funky, different designs for women's watches.
The Boxy Watch is definitely a headturner. The Boxy Watch by Rosefield has a rectangular case, 26mm by 28mm. The case is made of stainless steel, which is very durable. This beauty has got a deep green leather strap to match perfectly with the golden case. It's great to have options in terms of bracelet colors. Deep green is so trendy, unique and perfect for colder days.Its dial is black, with golden hands as well as hour markers. Which makes this watch ideal for fall and winter. What is also very nice about the Rosefield Boxy Watch is the golden accents on the strap. It looks like the watch is wearing jewelry, like two little bracelets or rings. How cool is that?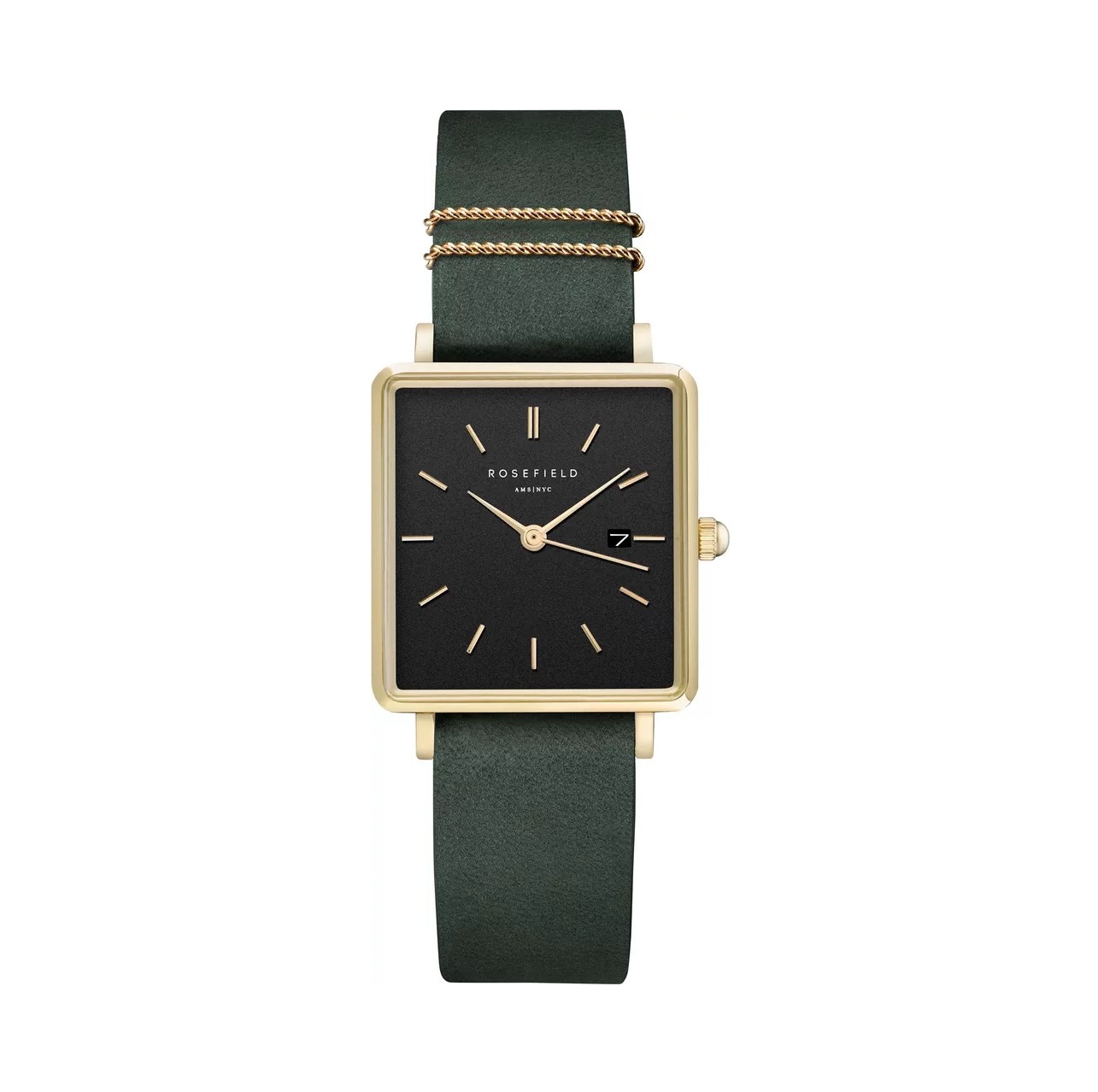 Not only is this watch beautiful and different, it is also well built with a Japanese Quartz movement. The Boxy Watch is equipped with a mineral crystal glass to cover the case, which is scratch resistant. Additionally, it is water resistant up to 30 meters. All great reasons to consider this green goddess as the perfect accessory for the upcoming months!