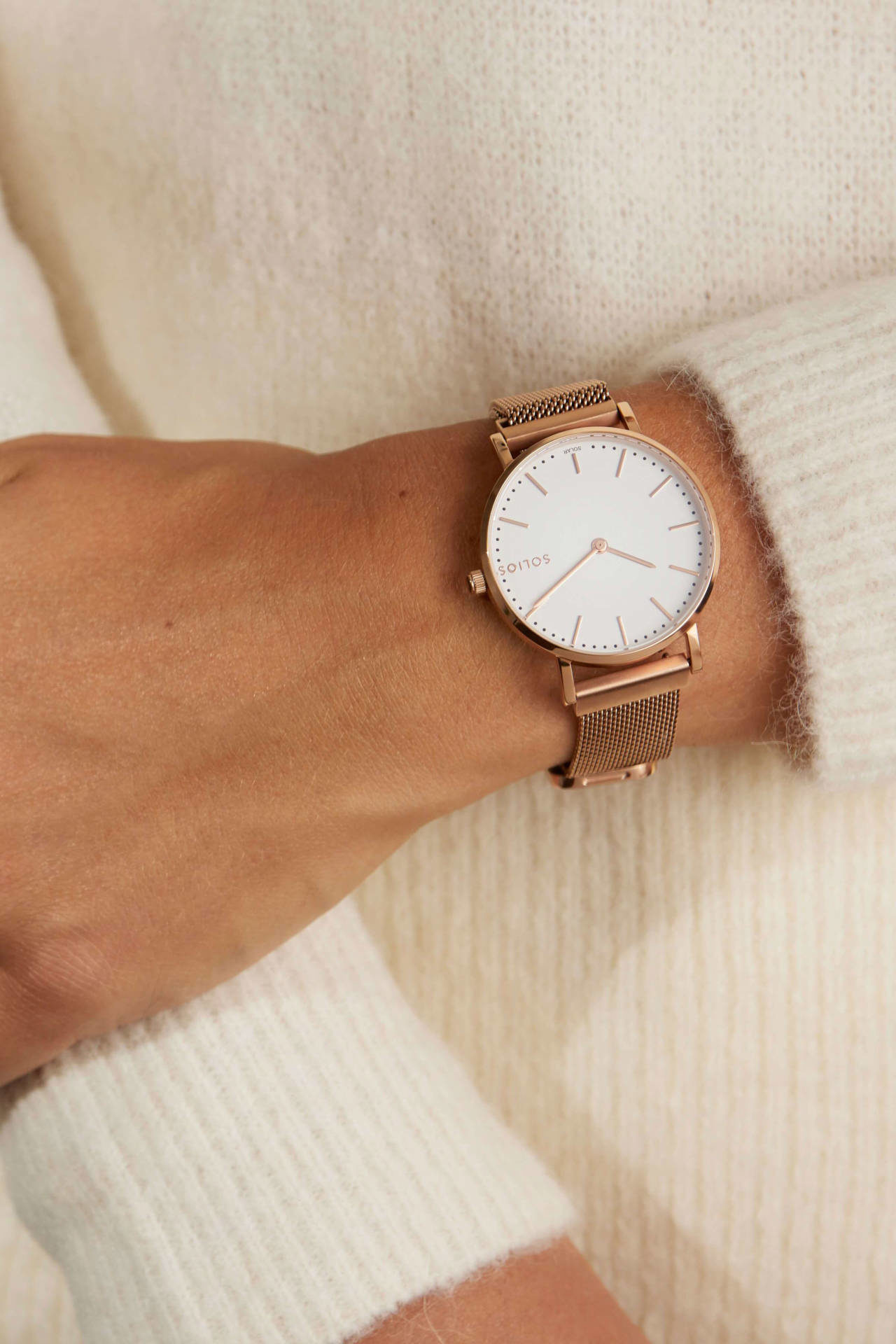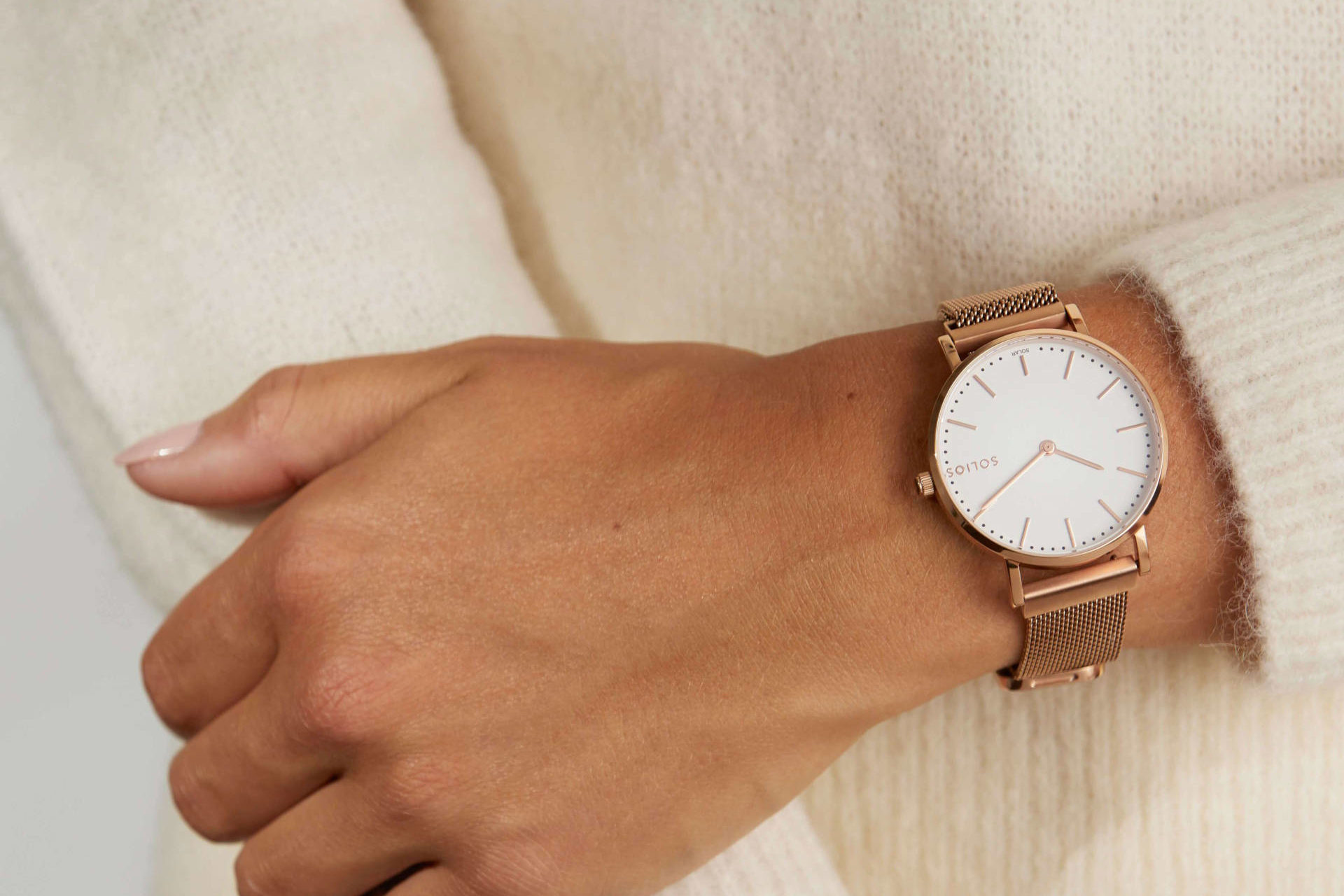 Choose well. In style. With Solios watches.
Because we're all for a better version of our world, let's encourage small businesses that promote sustainability and responsibility. Just like Solios watches.

Solios is a small company based in Montreal, Canada. It was founded by two young men, a year ago (2019).
"Symbol of a responsible lifestyle".
The two friends had a mission : launch a watch company that is the "symbol of a responsible lifestyle". With that in mind, Solios was born, offering responsibly powered watches. Let's go through the efforts the company puts in place to offer environmentally-friendly timepieces - gorgeous and stylish timepieces that is.
What does responsibly powered means? In Solios' case, it means that their watches are equipped with a solar powered movement. In fact, only two hours of sunlight exposure is enough to charge your watch's battery for 6 months. It even works with indoor home lighting. Convenient, and eco-friendly! Also, Solios offers watches that are water resistant up to 30 meters, have a sapphire anti-reflection coating glass to protect their dials, and you never have to change the battery of your watch for the rest of your life!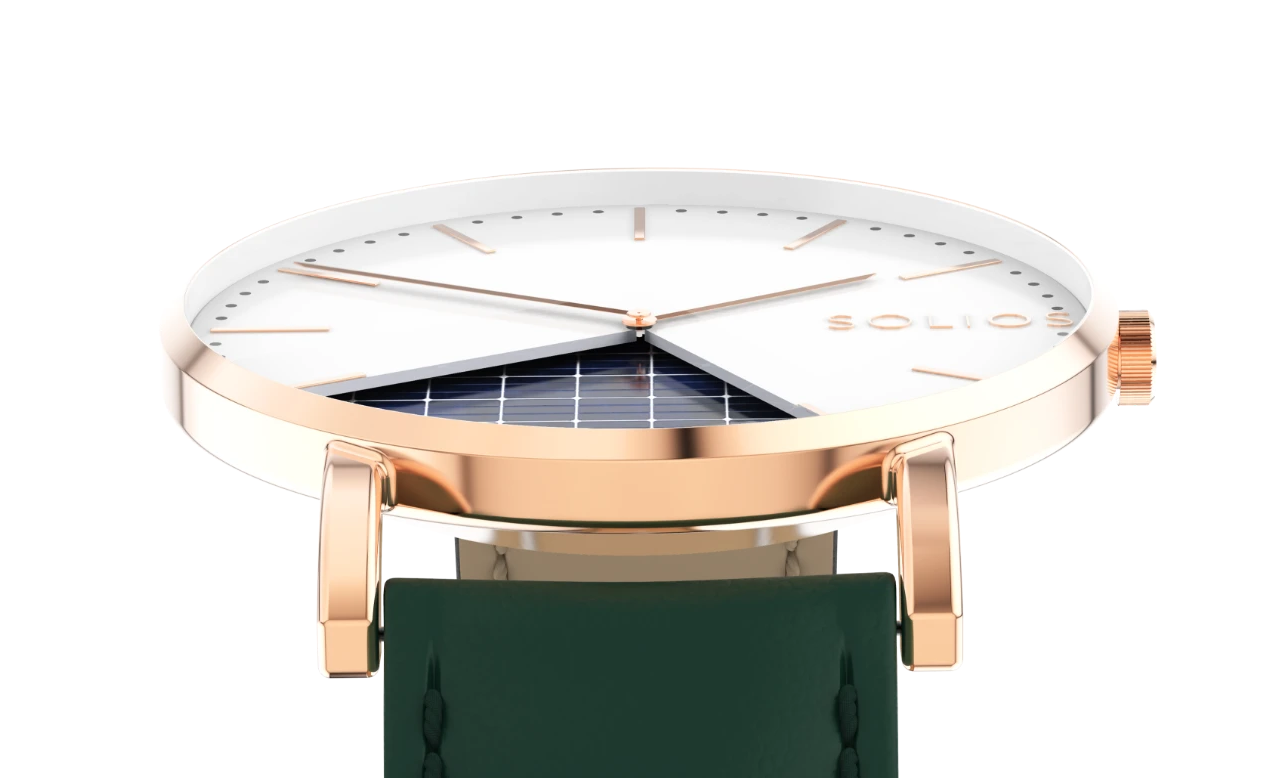 Now, let's talk design; Solios presents five different dial designs. Gamma with a gold case and white dial, Nova with a silver case and white dial, Eclipse with gold case and black dial, Lux with a silver case and black dial or finally, the Nebula, which is all black.
First off, chose the one you prefer, then make your choices when it comes to sustainable interchangeable bracelets. And P.S., all of the Solios watches are unisex so that makes it very easy and non-discriminatory. In terms of straps, two options are available to you : either the sustainable mesh strap or the eco vegan leather strap. Both types come in five different colors. That way, you can customize your eco-friendly watch the exact way you want and even easily change it up whenever you want!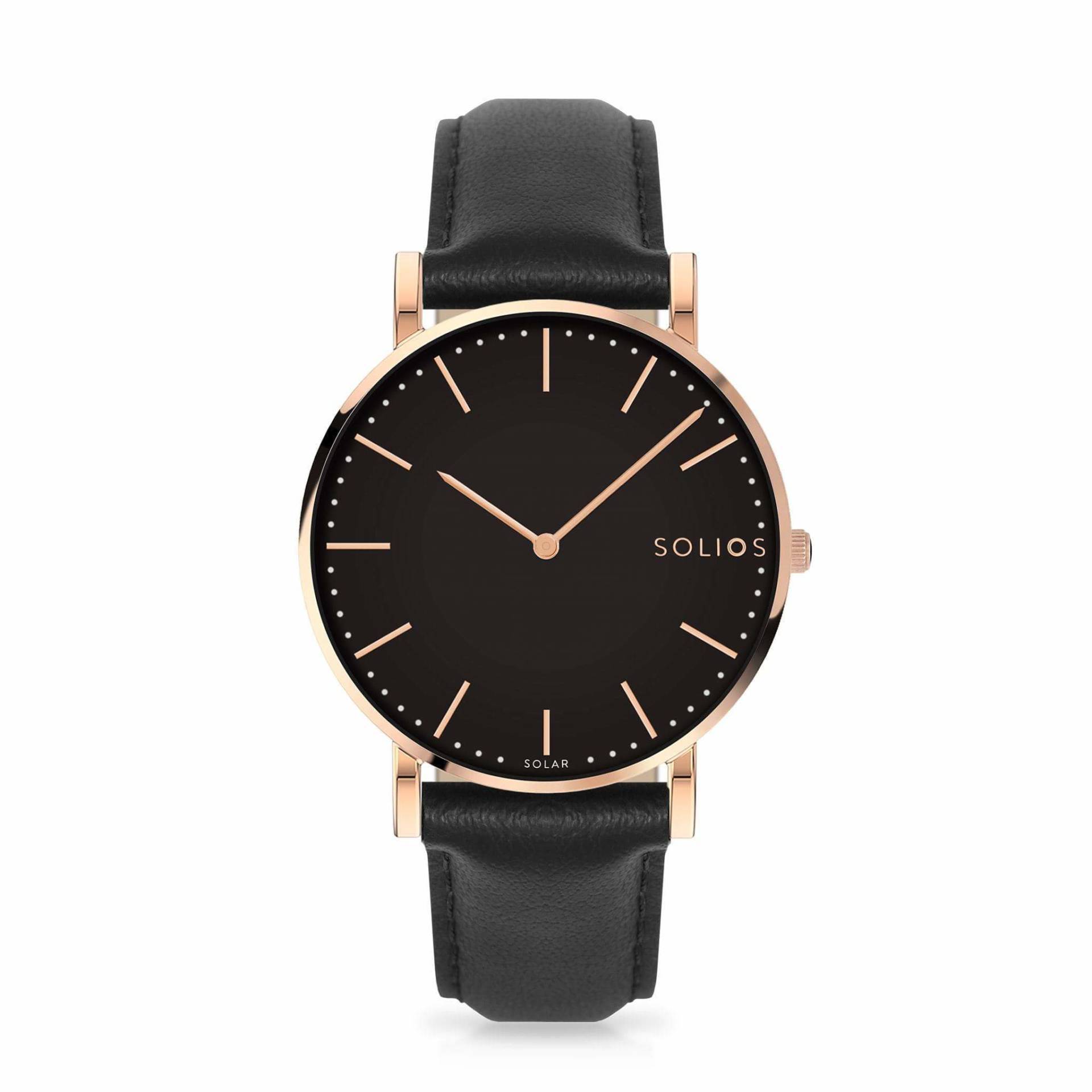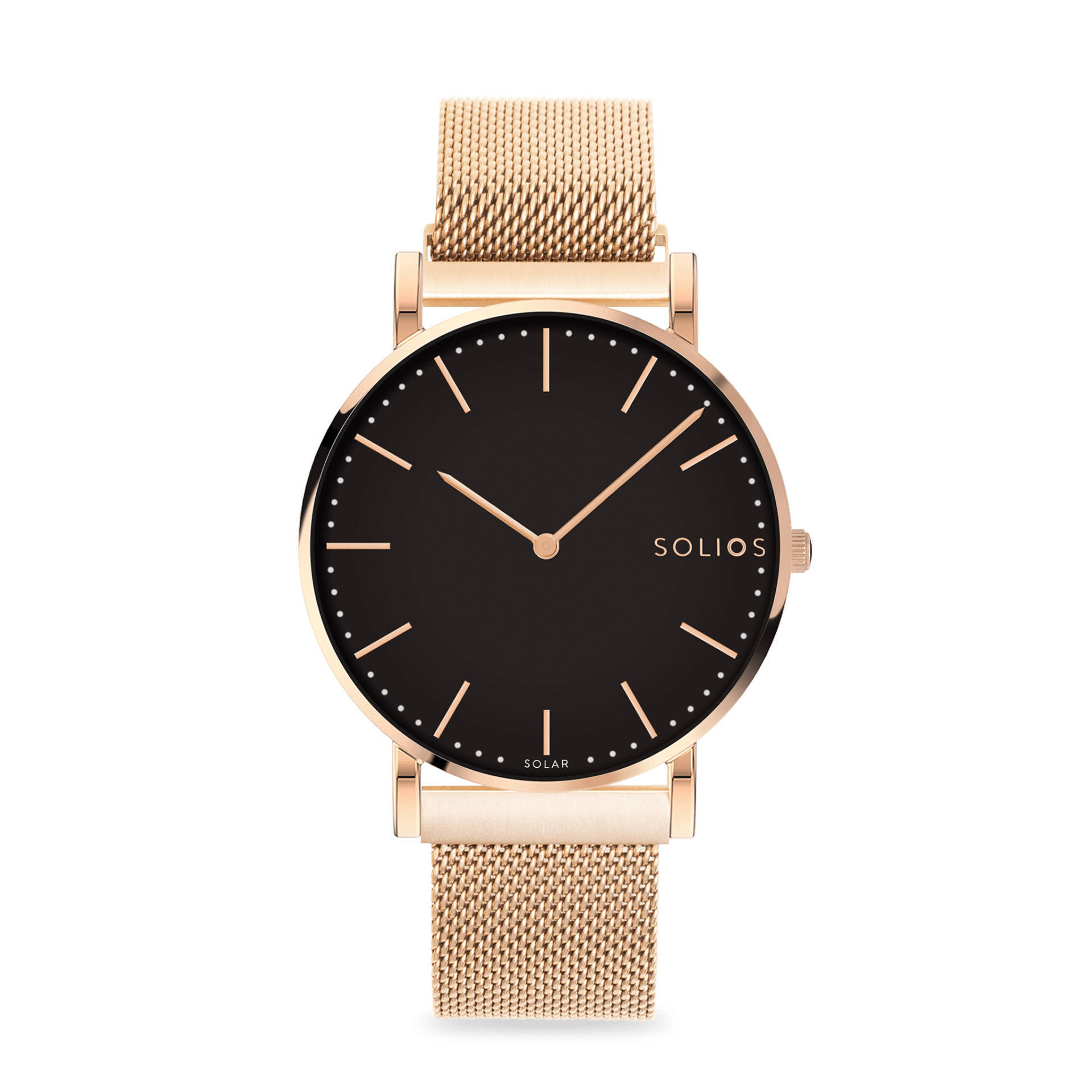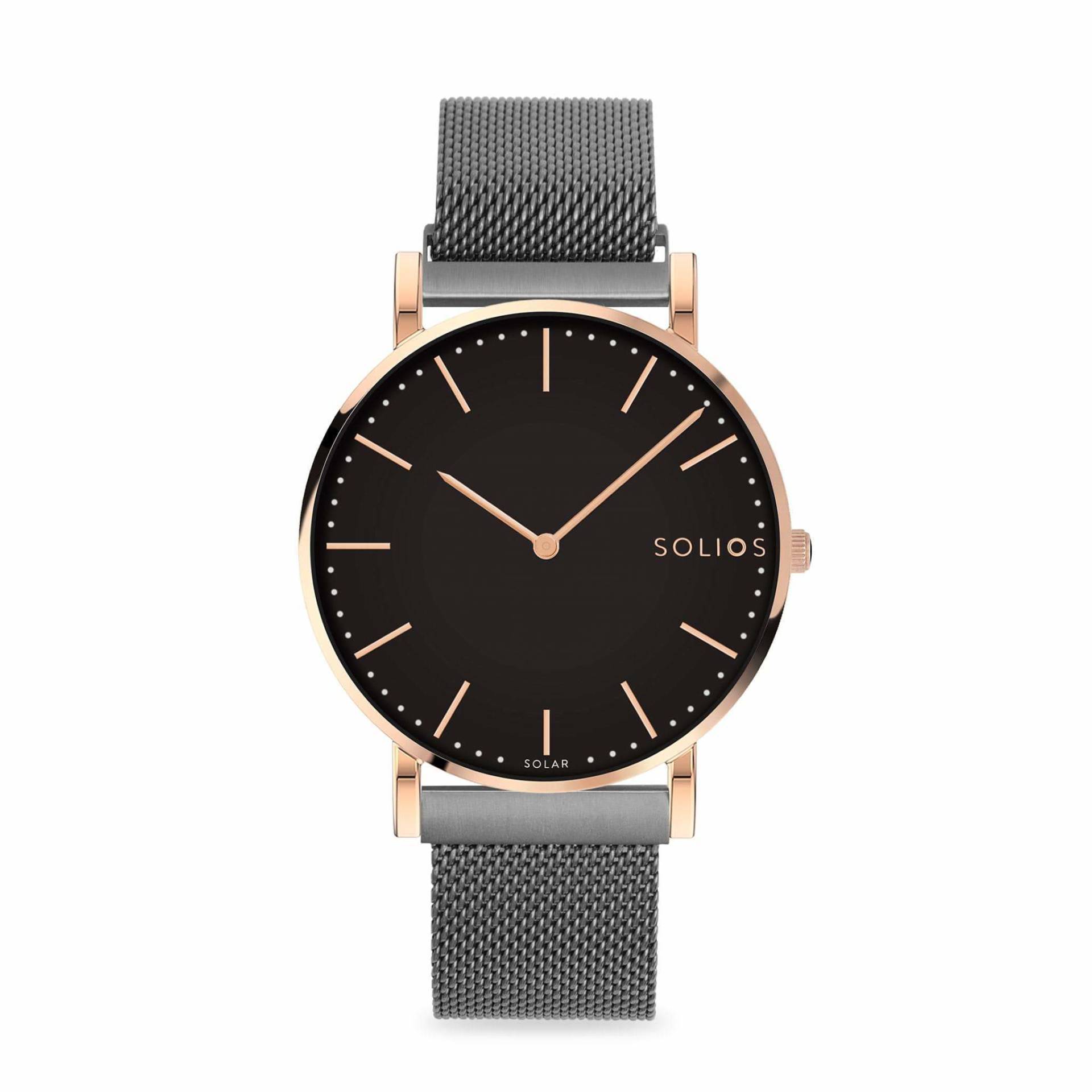 "With great companies like Solios, it's easy to make a smart choice when watch shopping!"
Finally, here's what to expect when buying a Solios watch; great service, fast and environmentally-friendly shipping and beautiful durable product. All Solios watches are shipped in recycled and recyclable boxes. These white boxes are very stylish too, and perfect to store your watch safely.