Ted Baker is a reference in the fashion industry. Although they also design men's apparel and accessories, the English design company just knows how to create feminine pieces; not only in clothing, but in accessories as well. Precisely, in their women's watches. Here is the latest arrival of Ted Baker women watches, the Ishabel Bow Square Watch.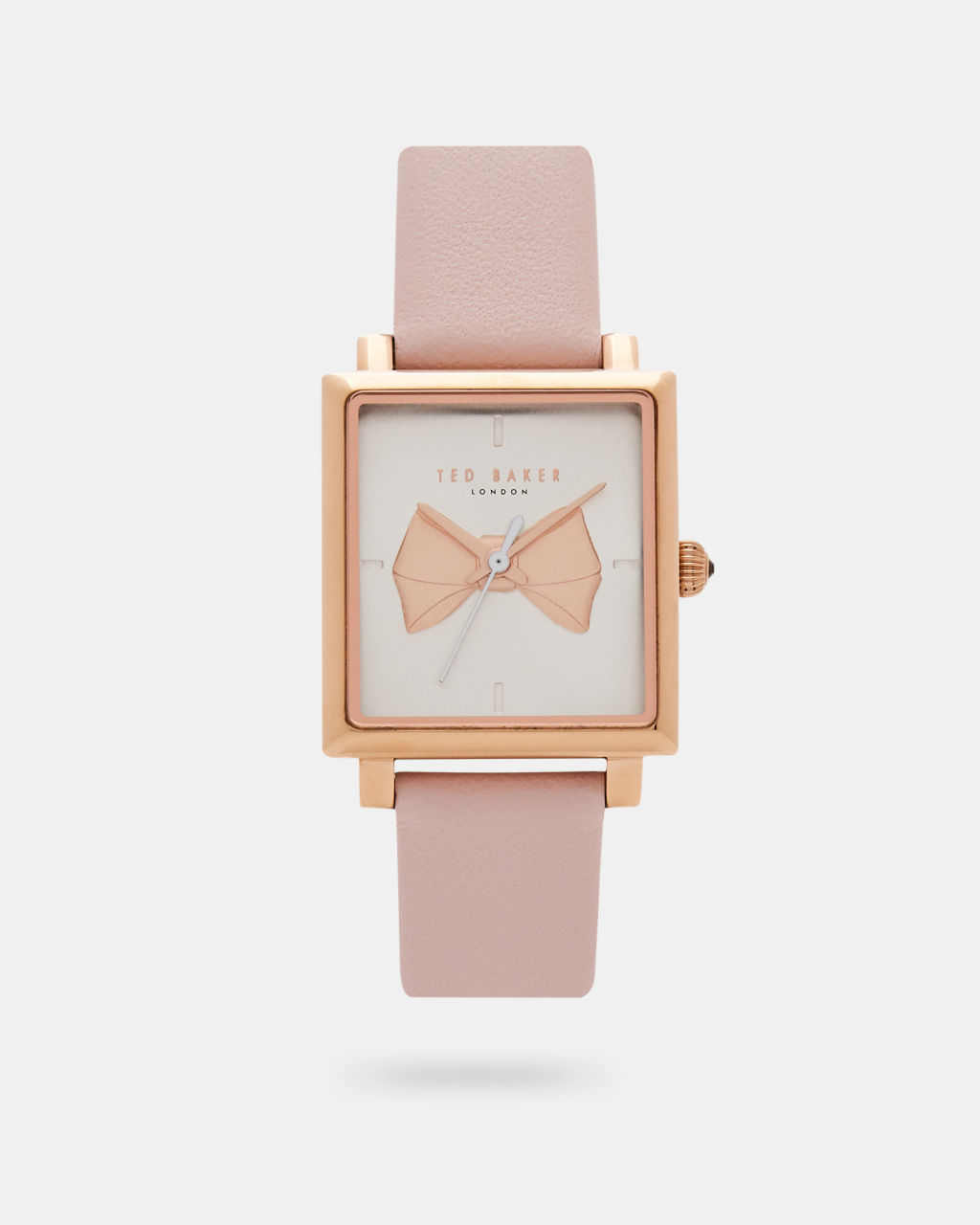 First of all, it's great to have shape options when shopping for a watch, as they are pretty rare. Ted Baker offers, with the Ishabel Bow Square Watch, a square case which makes it different - and oh so elegant. Accentuated by a lovely pink bow, the cream dial stands out to the light pink leather strap. The minimal hour makers of this watch complete the simple and chic look.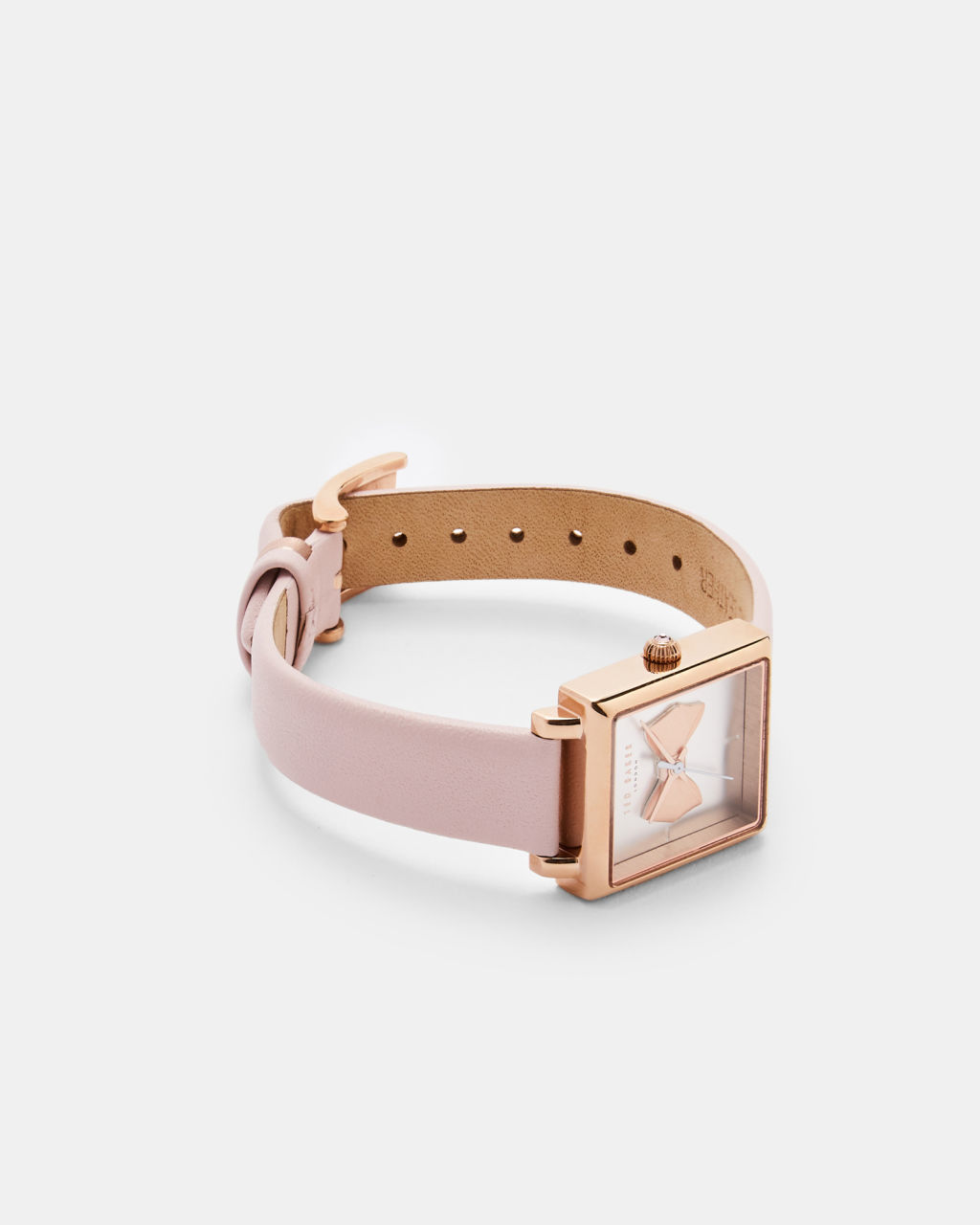 The case of the Ishabel Bow Square Watch is made of light pink stainless steel, which is very durable. The genuine leather of its strap has the Ted Baker London logo engraved on the inside, a nice touch. Even the crown button is delicate and feminine, just like the cherry on top of the sunday of this gorgeous watch. Oh! And the chocolate drizzle would be the beautiful storage box this watch comes with. It's all in the details and the Ted Baker women watches are full of them! You won't be disappointed, that is for sure!