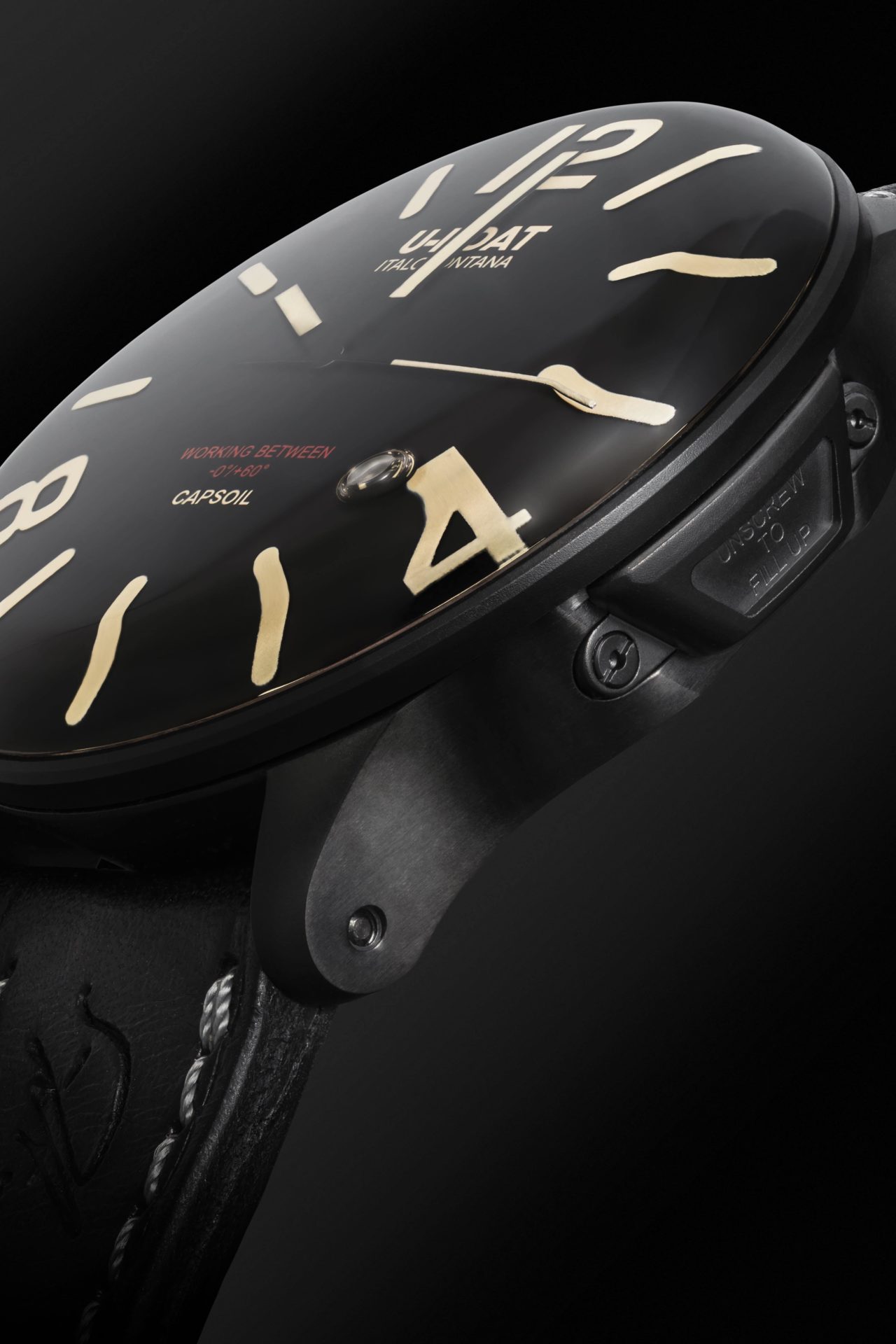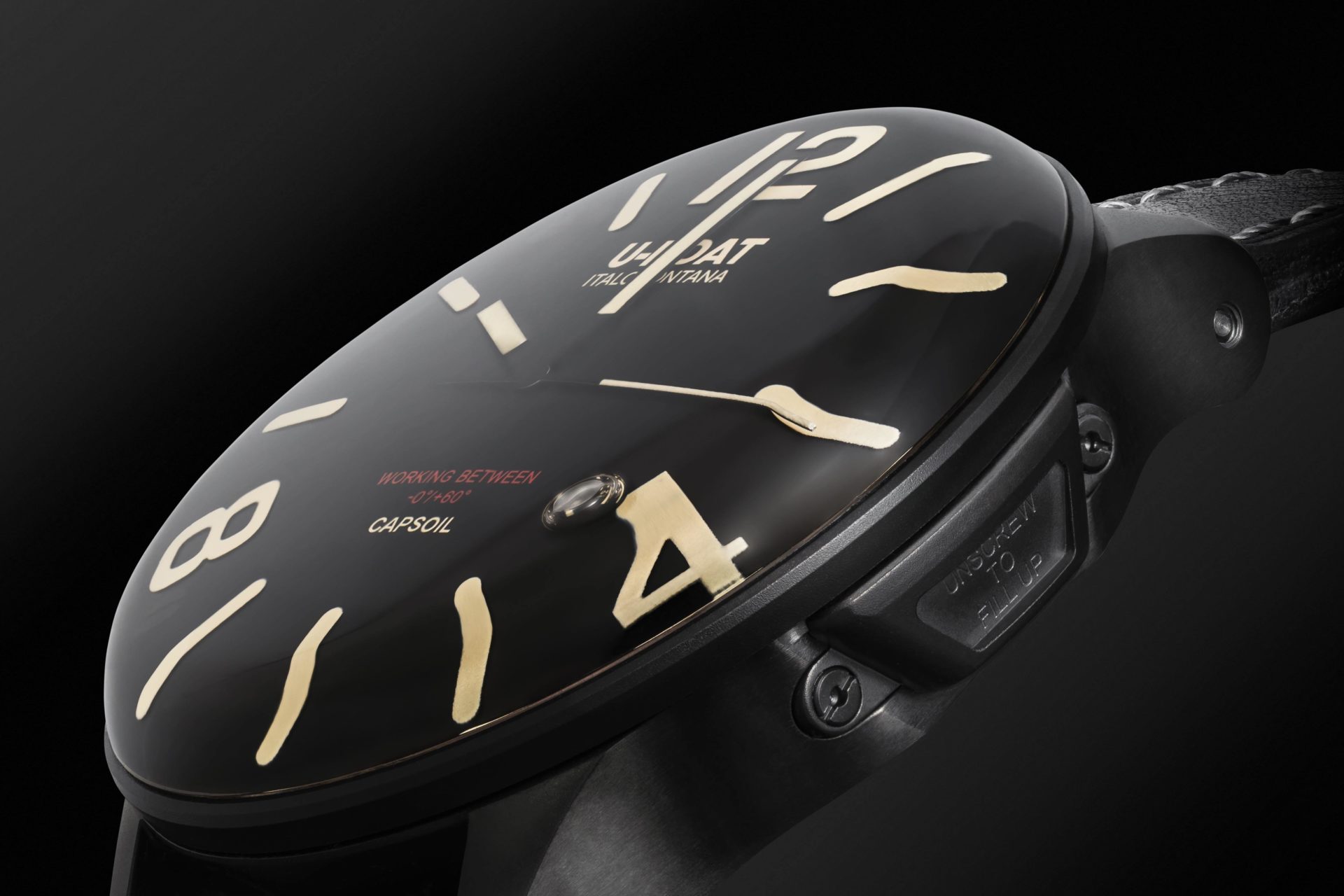 U-BOAT Capsoil, a watch filled with oil!
U-BOAT did it again! A new prestigious timepiece is on the market; The Capsoil DLC Watch. Check out the details on this all black watch with a case filled with oil.
By now, most watch lovers know what Italo Fontana has to offer when he designs watches : masterpieces that are all unique and different. If you don't know him yet, no worries, we are here to introduce you to one more of his latest designs : U-BOAT's Capsoil DLC Watch. This watch keeps on surprising… let's find out what makes it so special.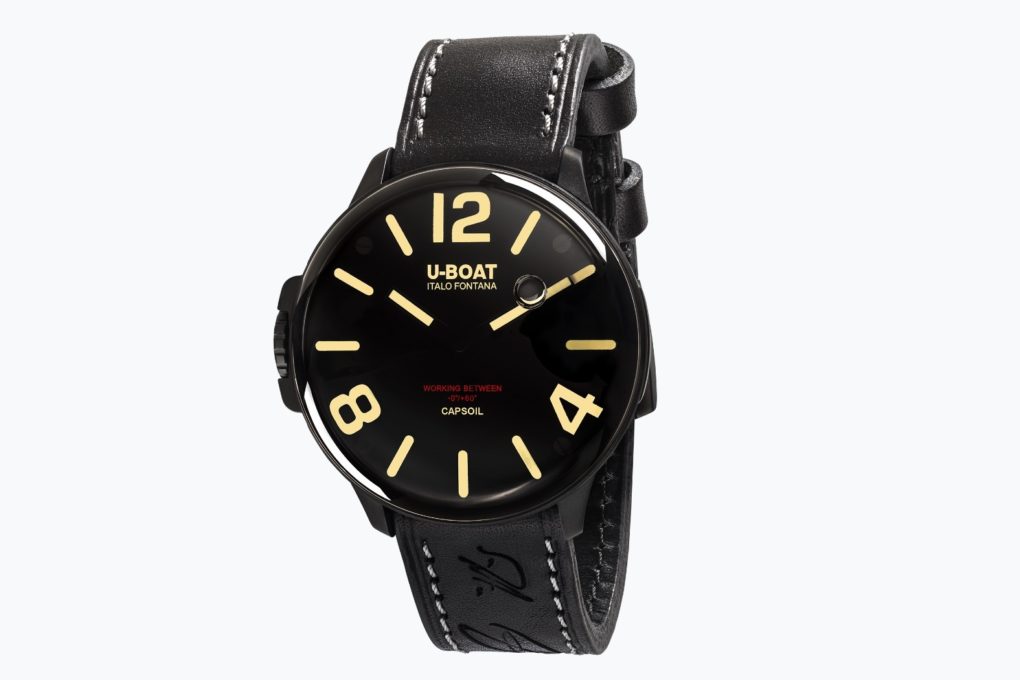 Yes, you heard right, the case of this watch is filled with oil, so that the dial is immersed in it. Why? How? The case of U-BOAT's Capsoil Watch has a black DLC treatment, which is an oily liquid that has the ability to transform the dial into an absolute black dial. Because of that, we have the illusion that there is no glass on the case of the watch, that the case is in fact a 3D bubble. Isn't that inventive and just great? Talking about bubble, since the case is filled with a liquid, you will see on it a little bubble constantly moving.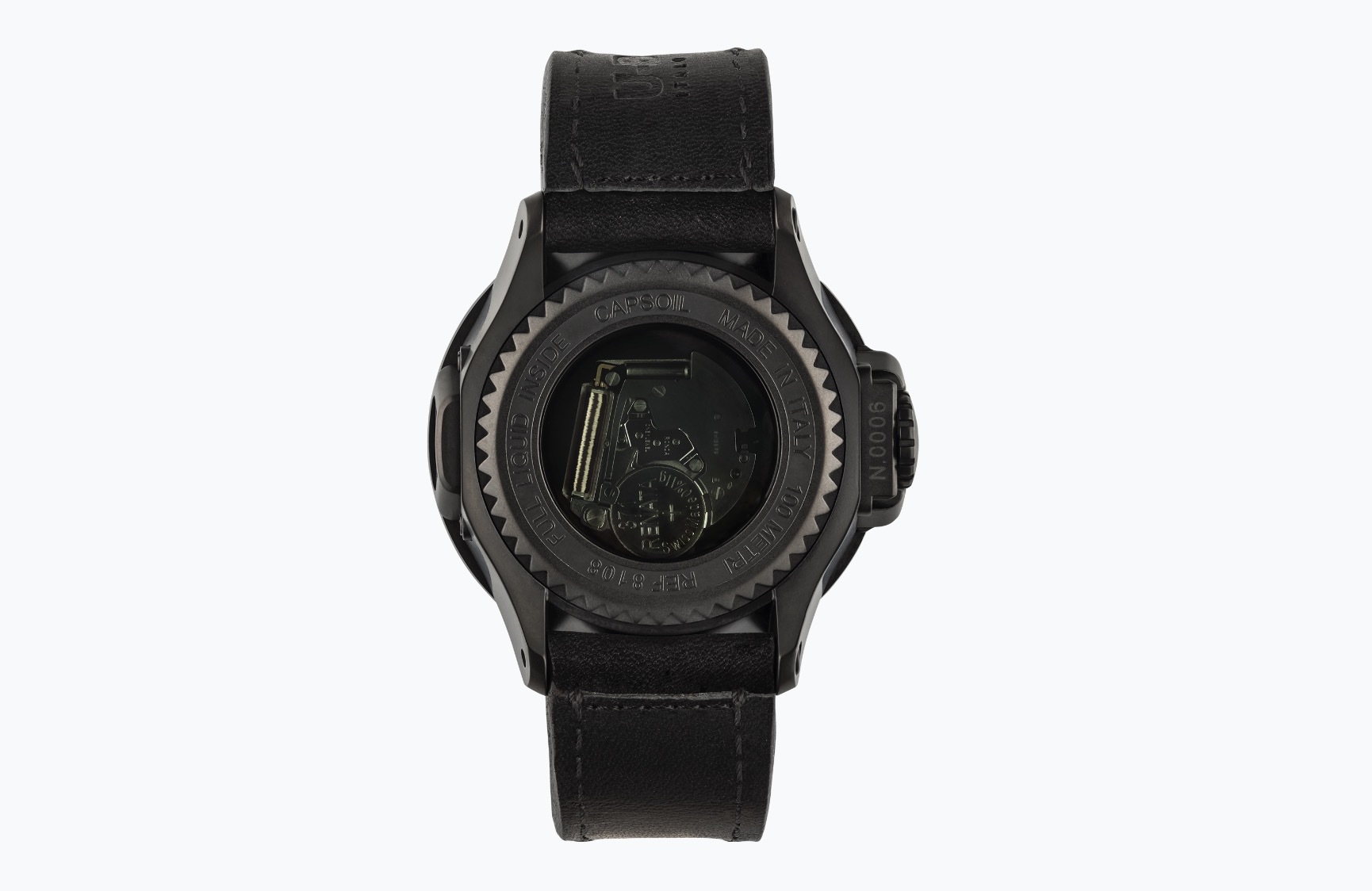 The Capsoil Watch by U-BOAT comes with a 45mm case, made of stainless steel. The case is covered with a curved sapphire crystal glass, which makes it scratch-resistant. It has a Swiss movement detailed with electromechanics, for the oil part. Another great feature about this watch is the back of the case that is transparent, so you can see the mechanism of the watch. Just like a skeleton watch. The back of the case is covered by a Fumé mineral glass, to keep the all black look tight. The strap of the Capsoil Watch is handmade, with black calf leather. This watch is also waterproof up to 100 meters. The cherry on top is the storage box this watch comes with, so cool with its submarine strongbox look.
Retail Price: $2,100