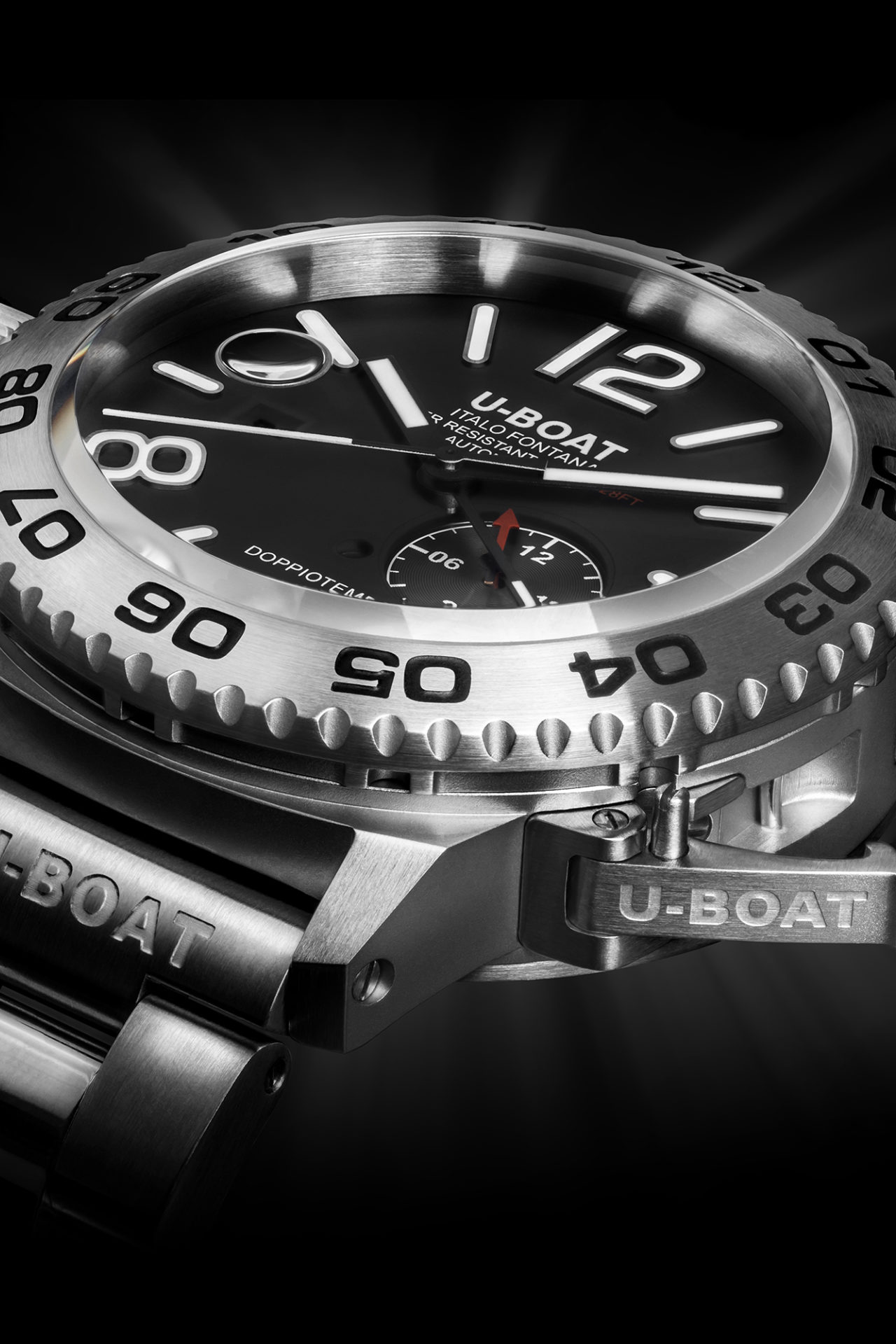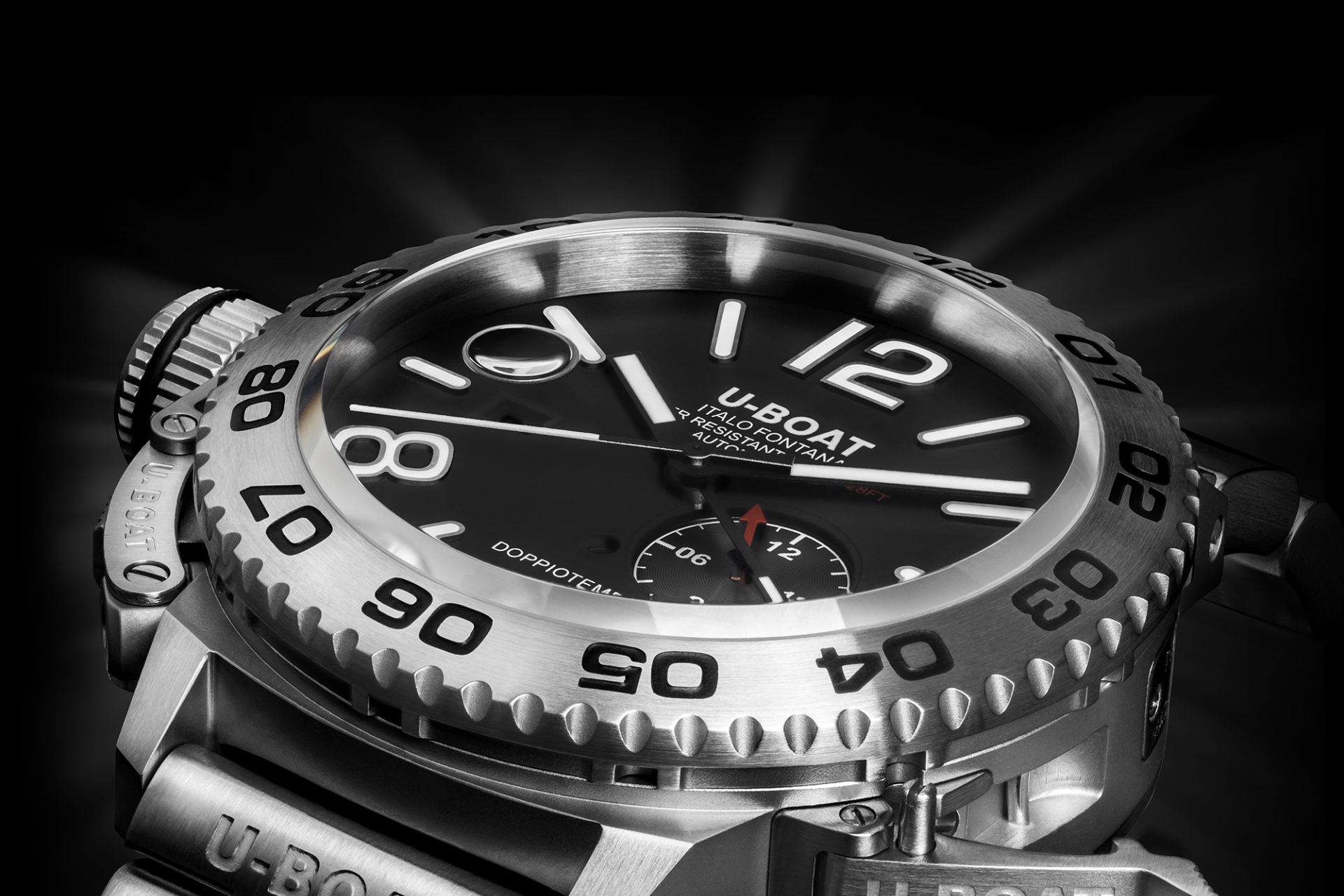 U-BOAT unveils a new stainless steel bracelet
What is there not to love about U-BOAT watches? They always come up with outstanding and innovative new designs. This is why designer Italo Fontana has never disappointed. He designs pieces for U-BOAT regularly and recently created a never-before-seen all stainless steel thick bracelet.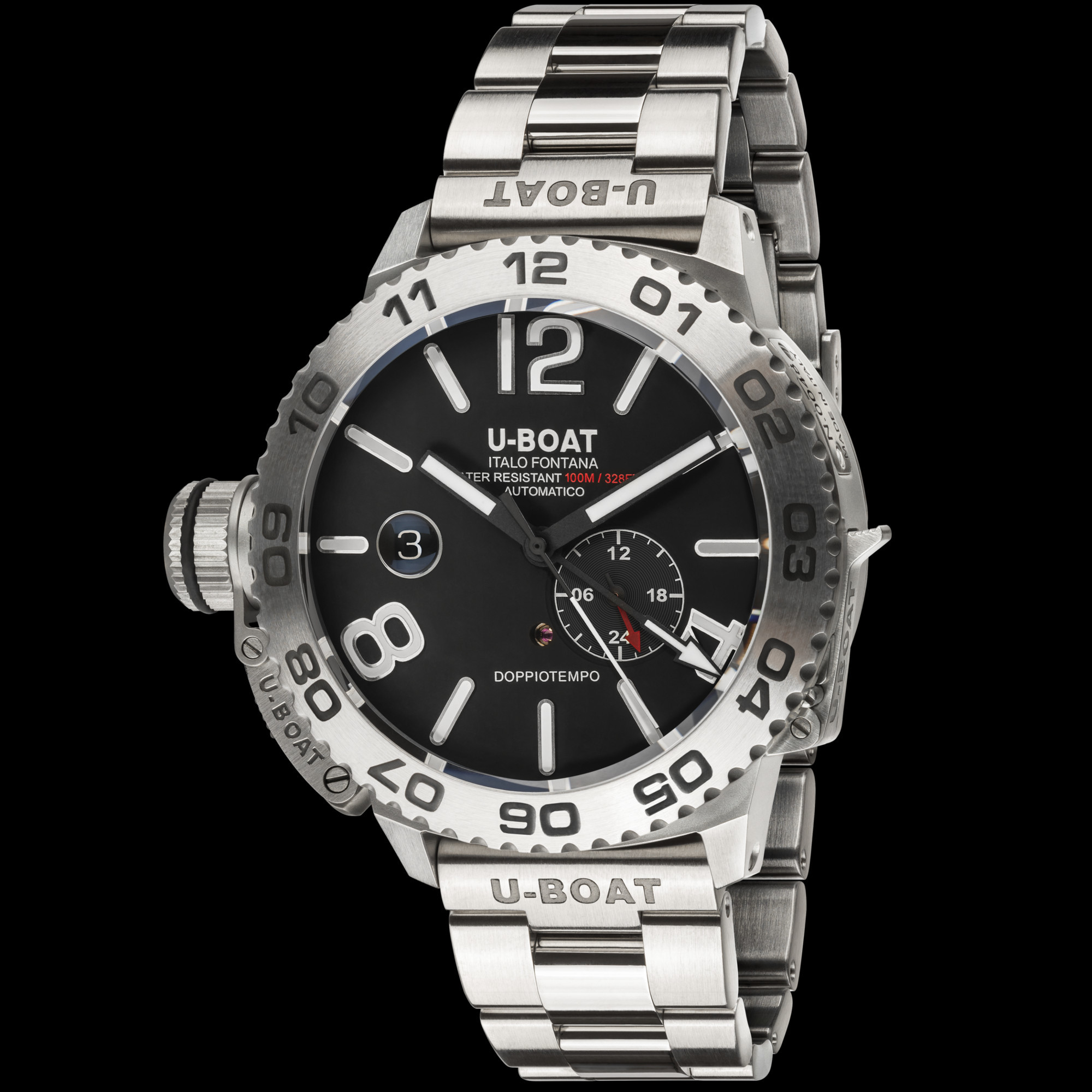 This bracelet is made of 316 Marine-Grade stainless steel, which confirms its solidity, but also makes this watch water resistant up to 300 meters. It is even an ideal timepiece for professional divers. How amazing is that?
With an imposing and manly stainless steel case of 46mm, you get to choose the width of your original stainless steel bracelet; either 22mm or 23mm wide. Whatever suits you best!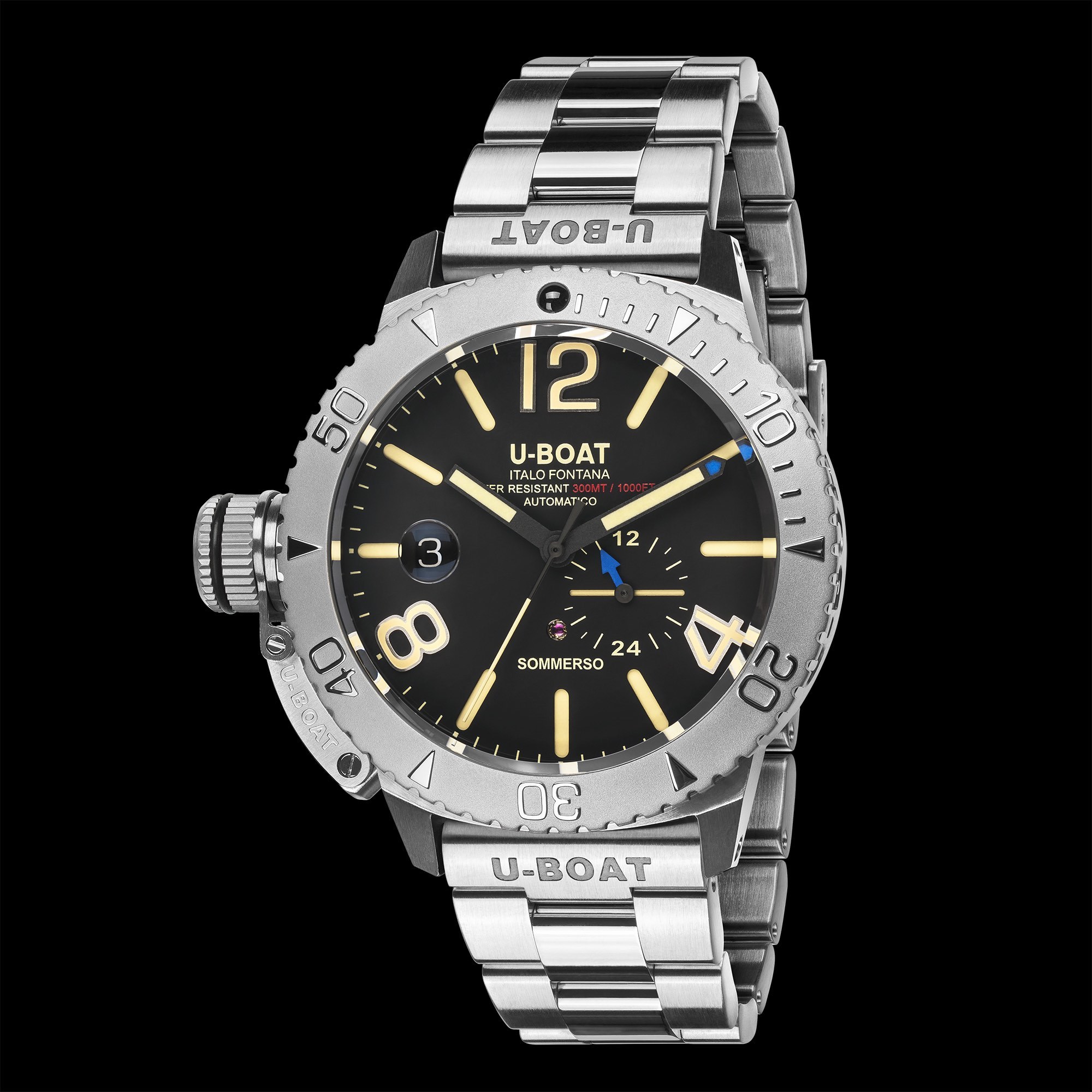 A nice detail is the laser engraved logo on the amazing stainless steel strap. The U-BOAT Stainless Steel Watch is equipped with a Swiss movement and displays : date - in a little bubble, hours, minutes and even seconds. It also has a 24h indicator, which makes this watch pretty complete and detailed.
The case of this watch is finished with a Sapphire crystal glass, that is not only scratch resistant, but it also has an anti-reflective coating. Its dial is black, with subtle blue accents, which stand out to the stainless steel case and bracelet. The crown button is also large, striking and massive, which ties in with the design of the entire watch.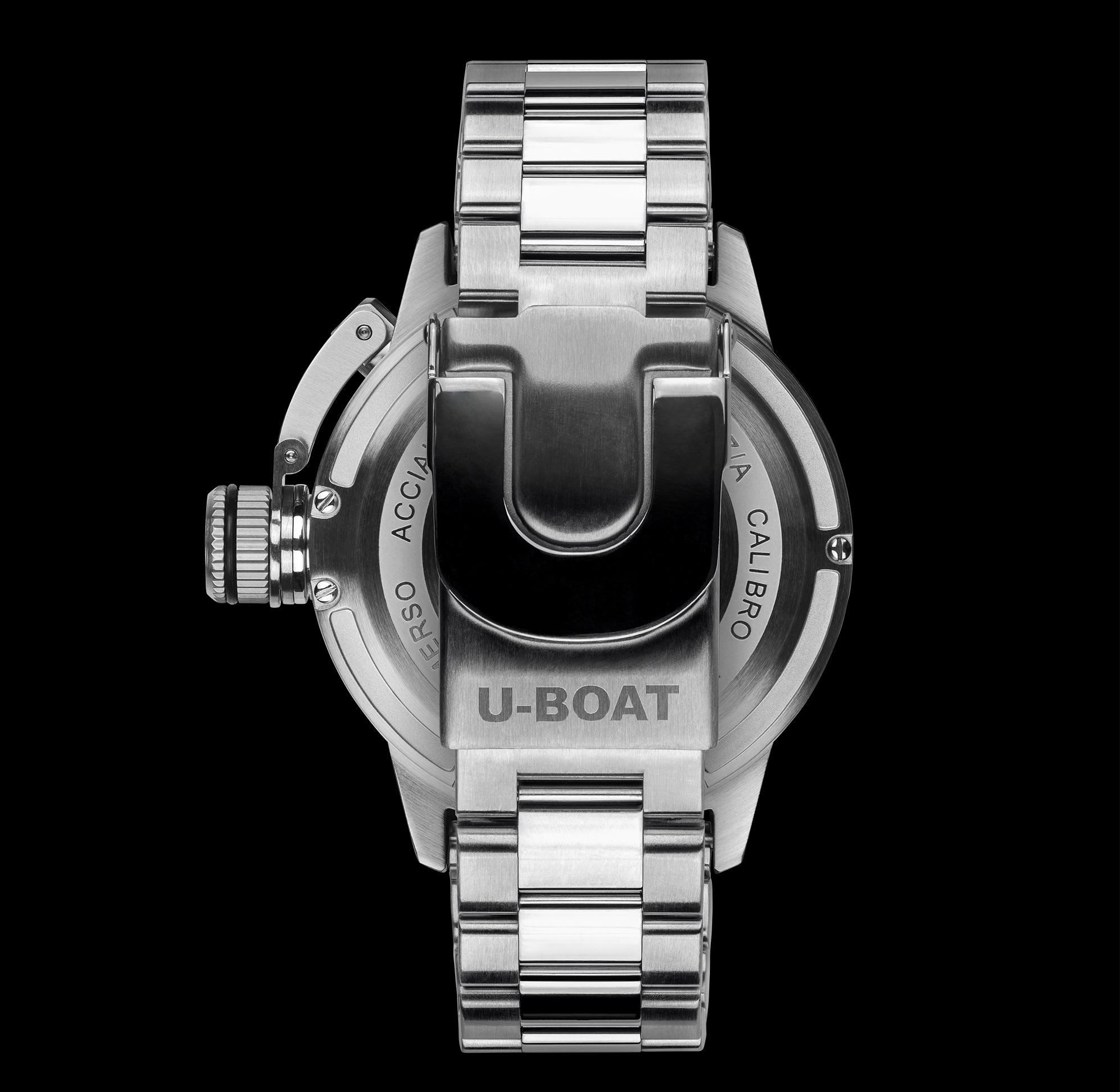 If you are looking to make a statement with your watch, the U-BOAT Stainless Steel Watch is the watch for you!