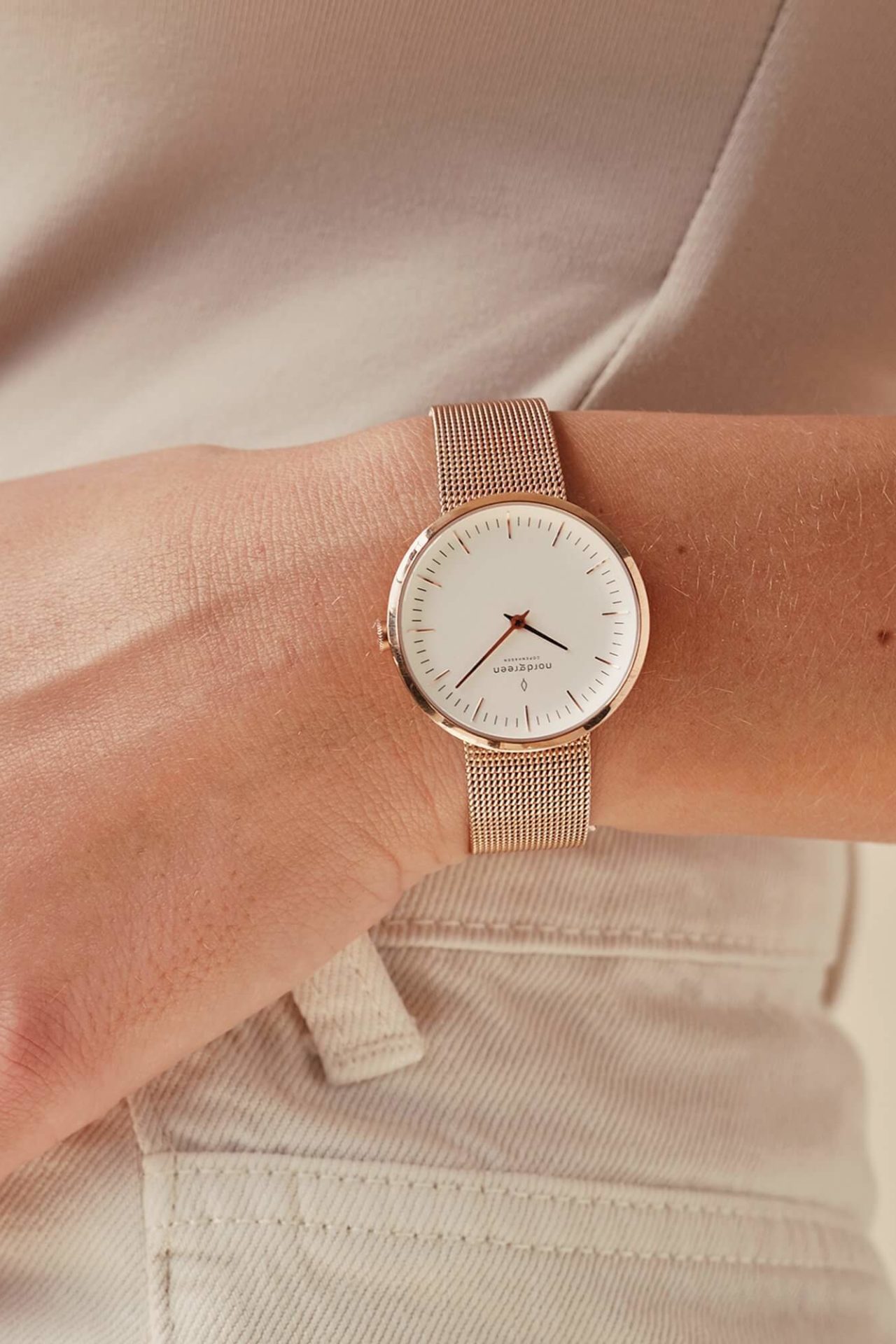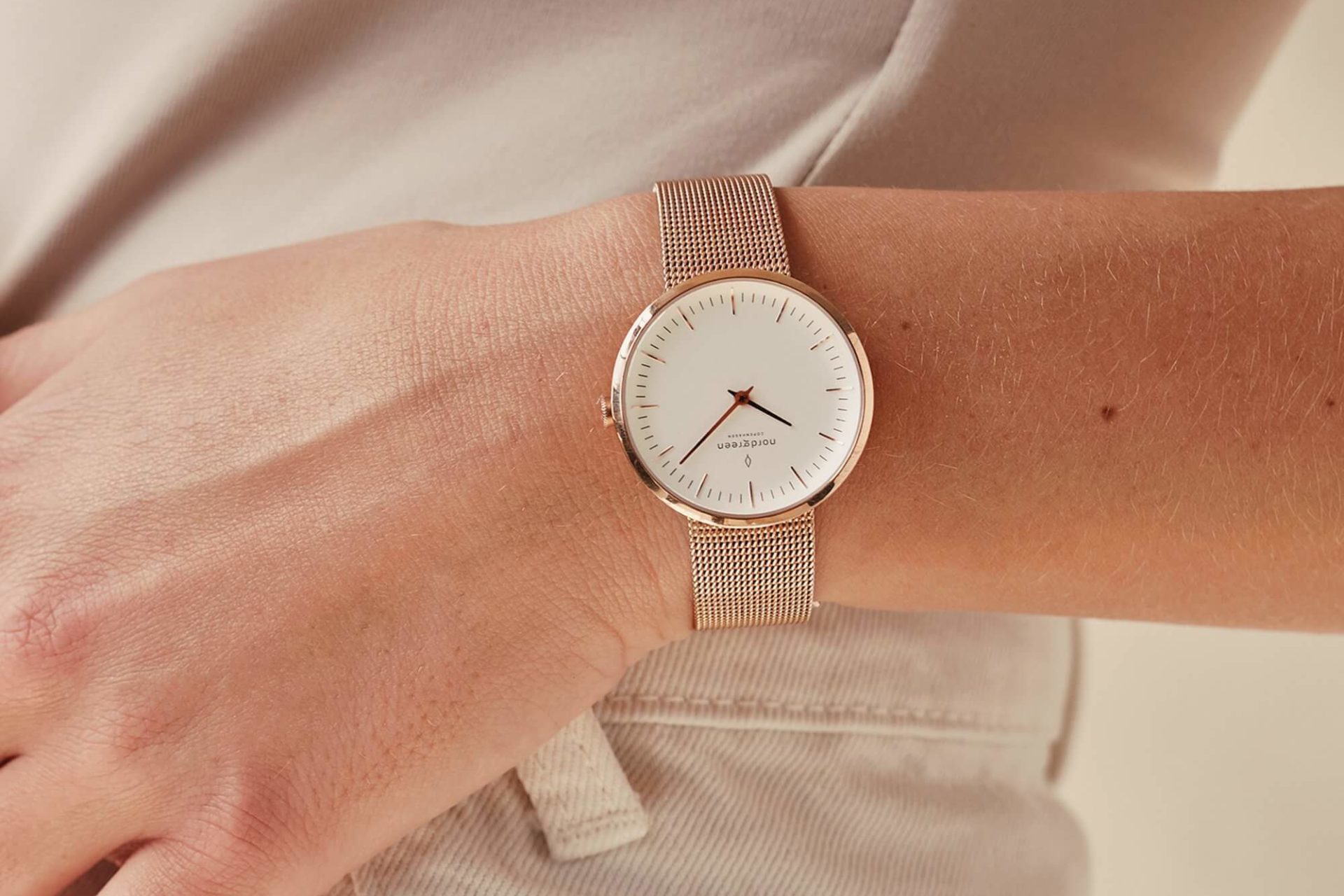 Elegant and sophisticated, Nordgreen Rose Gold Ladies' Watch
The elegance of a sophisticated ladies watch, with a good conscience, this is what Nordgreen offers with its newest Rose Gold Watch.
We've presented a Nordgreen Watch before on Top10Watches, but we thought it was time to introduce you to another one of their beauties, this time a ladies watch. Let's look at the Rose Gold Ladies Watch, more precisely the Native watch.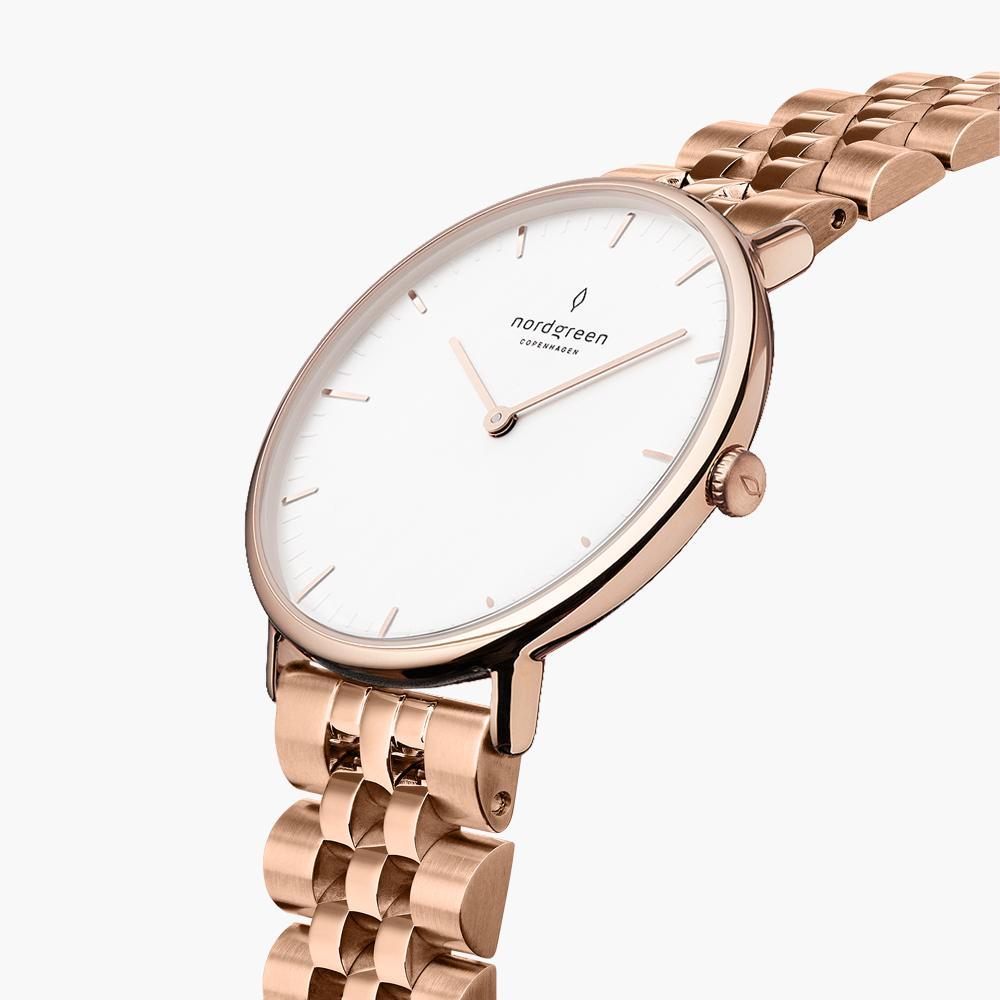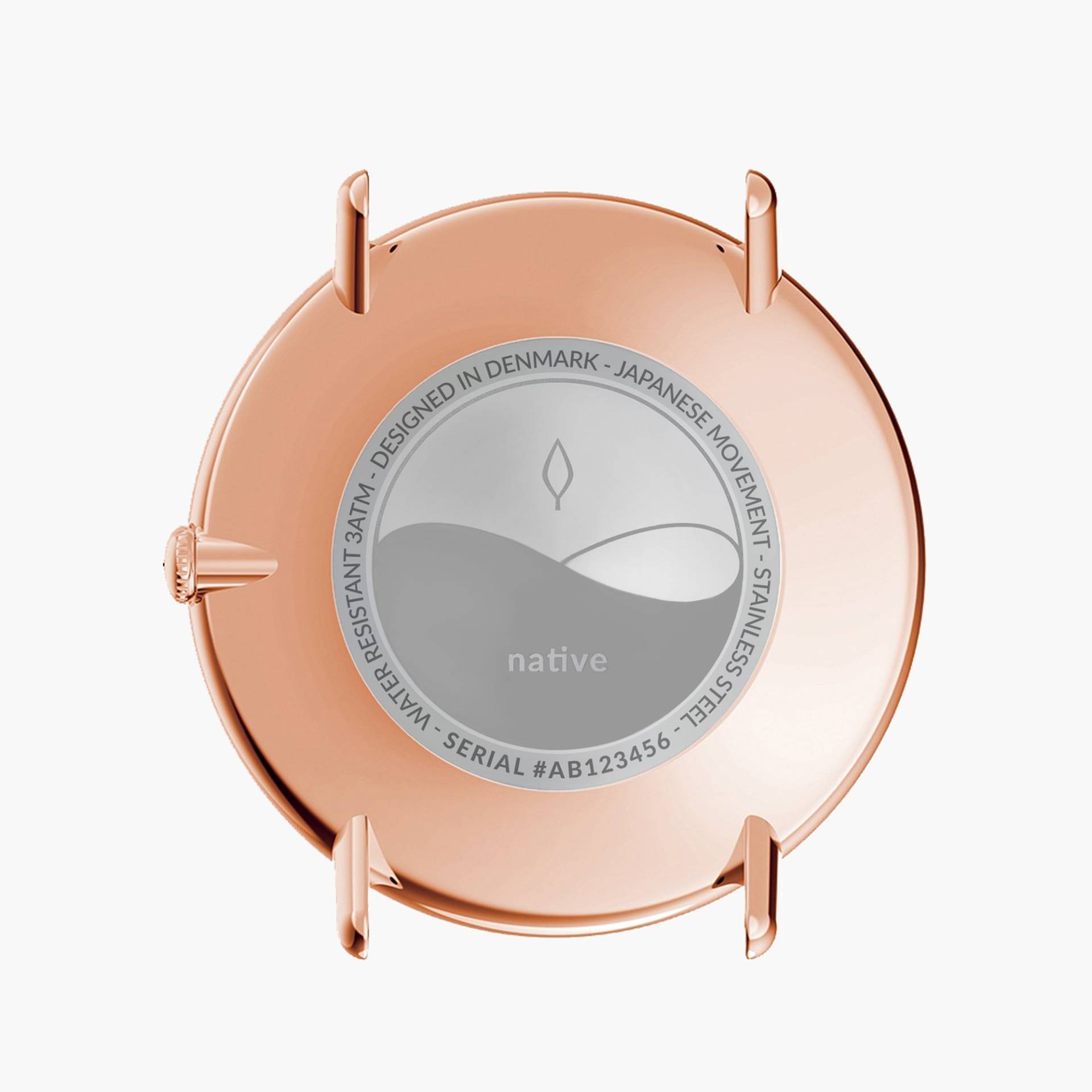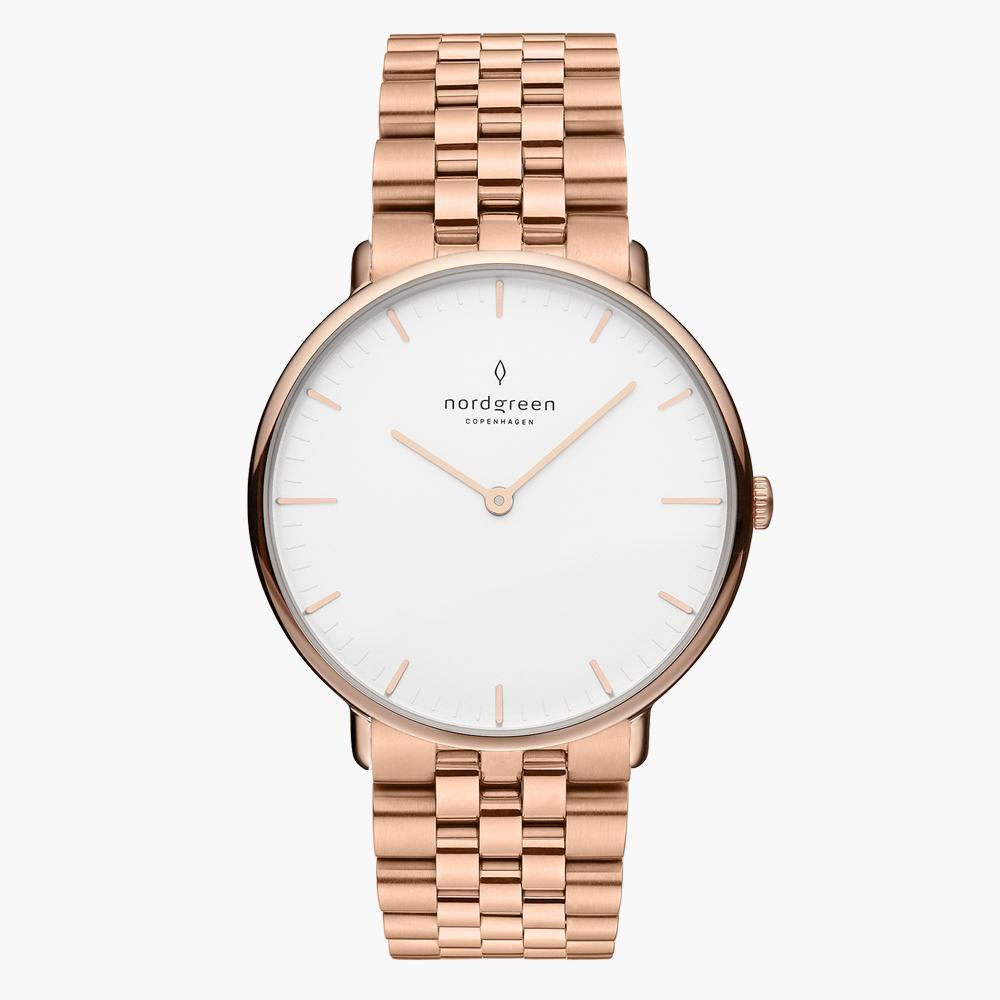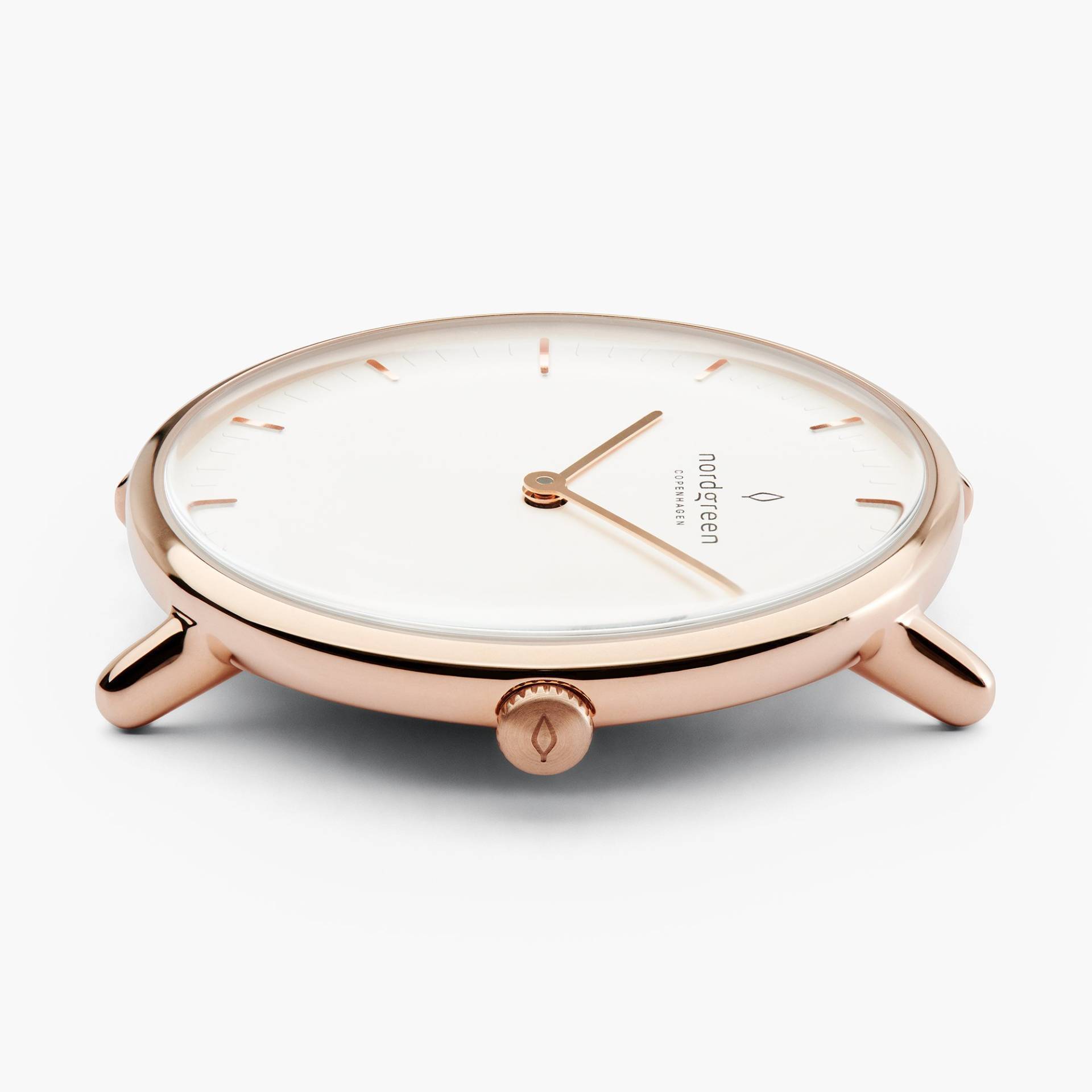 With beautiful weather all over, sun and fun that brings summertime, it's appropriate to accessorize your looks with a delicate, light and feminine timepiece. The Native Watch is the perfect accessory to include style, comfort as well as grace to a look. This particular one has a gorgeous mother of pearl dial, rose gold case and a 5-link rose gold bracelet. You either can choose between a 32mm case or a 28mm case. Both sizes are very elegant, while not adding heaviness. Also, check out Nordgreen's other bracelet options, as they are interchangeable. You can even add some to your order, so you get more than one look, with one watch.
When receiving your Nordgreen Watch, you get a beautiful box, ideal to store your watch safely. Inside the box, to accompany your Native Watch, are information about the company, a manual for the watch as well as details on the limited warranty. You also obtain an extra link in case you wish for your bracelet to be a little looser.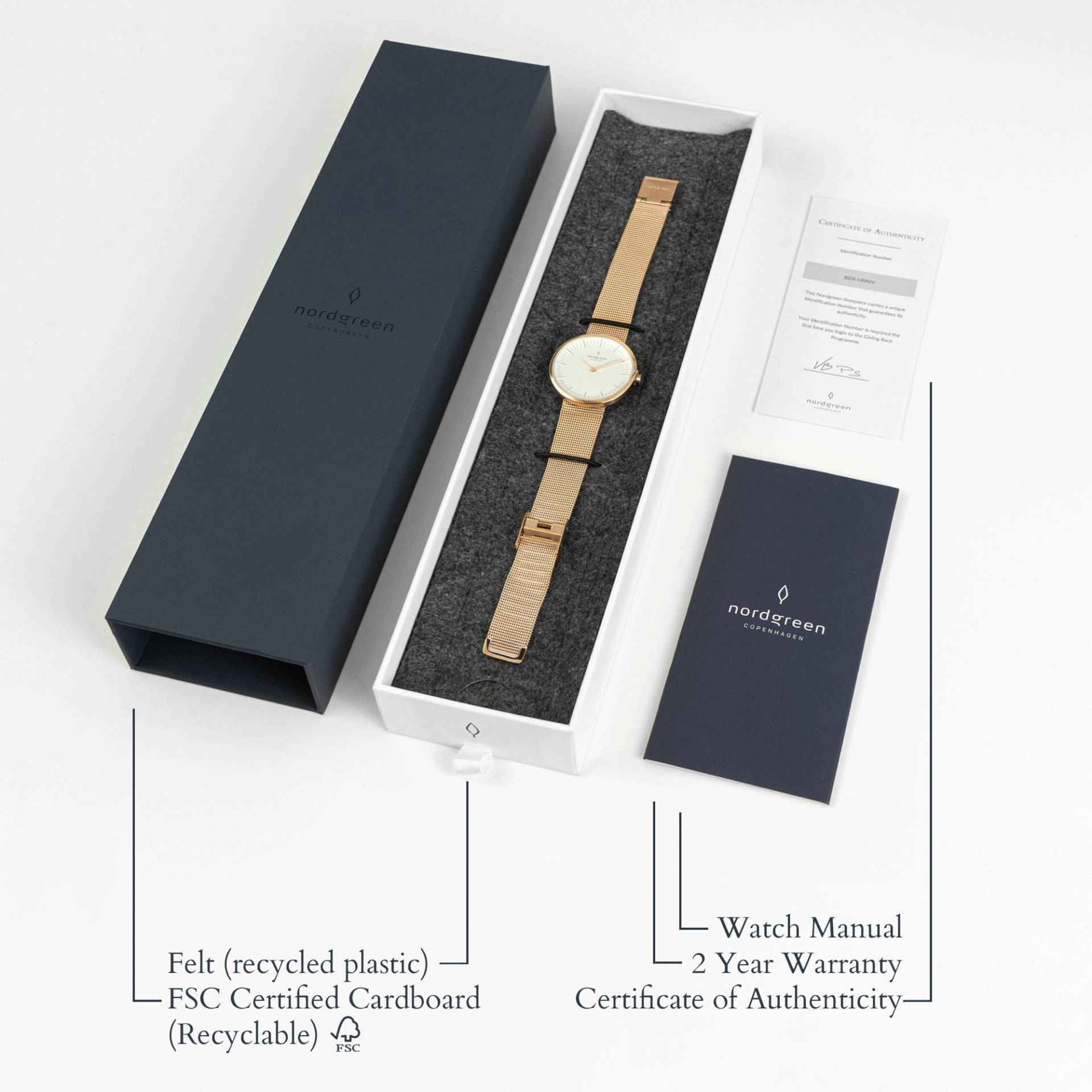 Nordgreen is a great company, focused on the environment and on helping others around them.
Nordgreen is a great company, focused on the environment and on helping others around them. Supporting Nordgreen means protecting the environment (see their programs) and helping communities around the world. They even adapted their foundation in order to support those affected by the Covid-19. Nordgreen is a one-stop-shop where you can treat yourself with a lovely watch, make good around you and be stylish all at the same time. Win-win isn't it?
Other Nordgreen watches you may like: