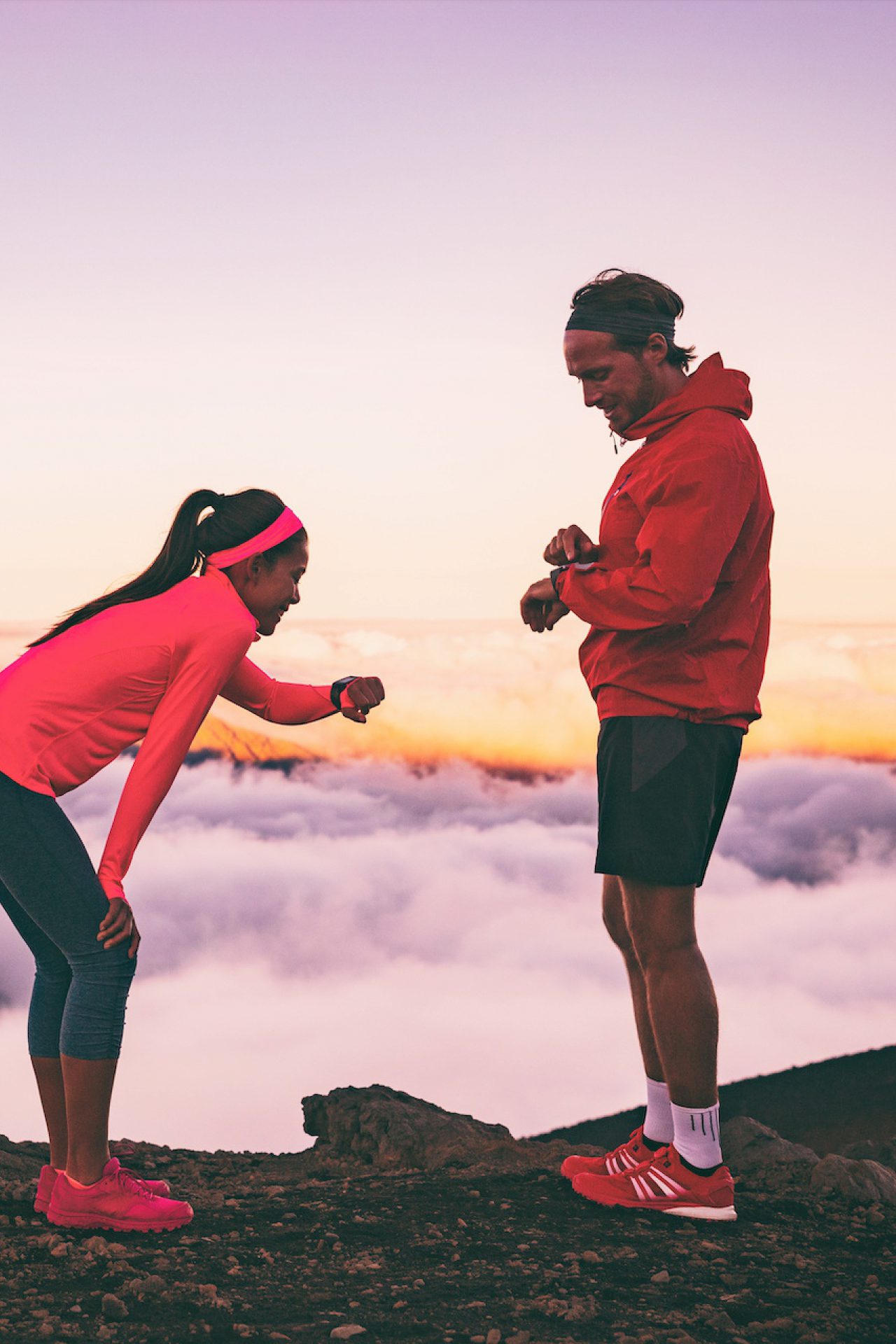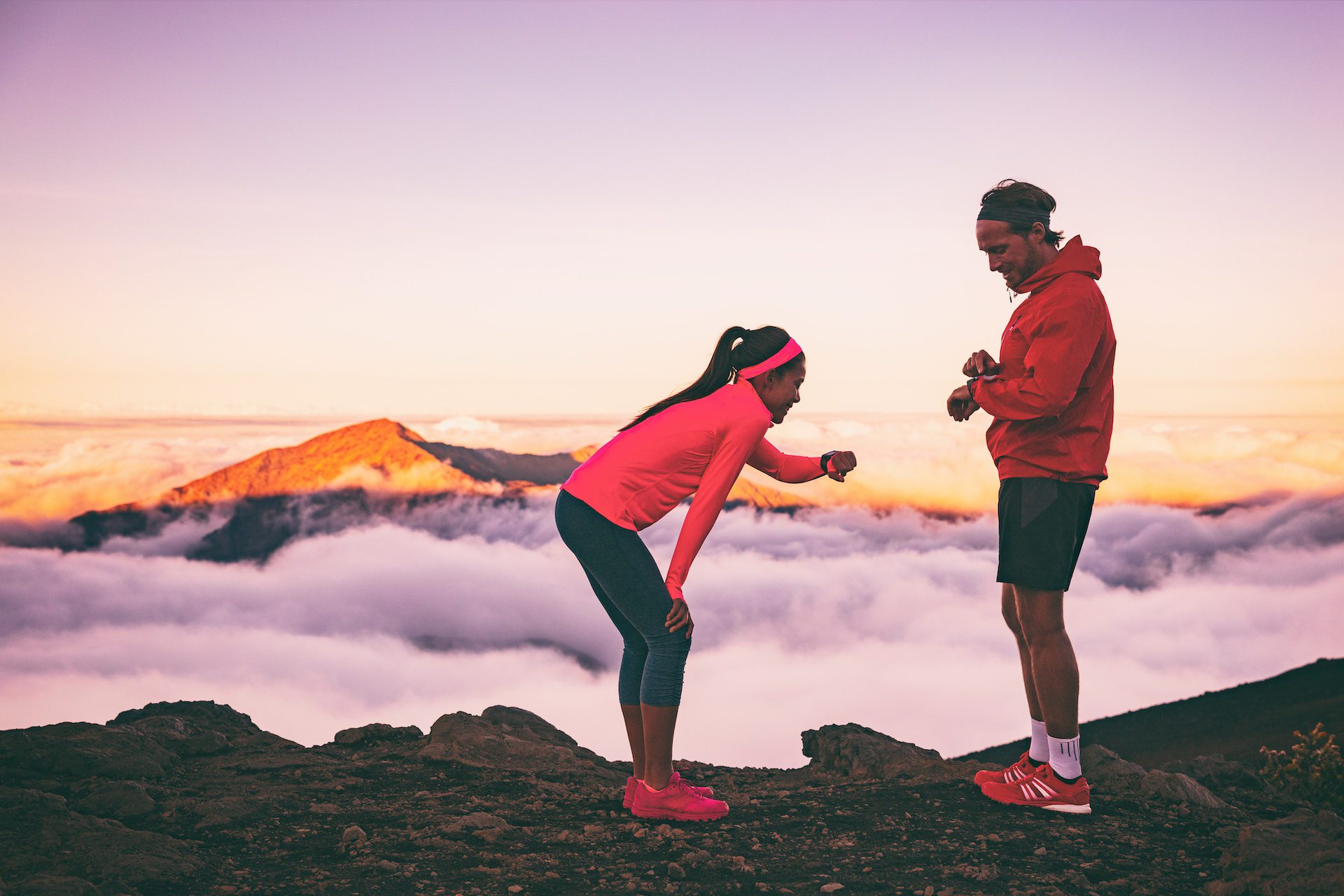 Top 10 Best GPS Running Watches for 2019
As technology evolves over the years, so do the running watches. We have gathered our Top 10 Best GPS Running Watches for 2019 in order to help you find the most suitable for your running needs.
We now see on the market precise and durable running watches that are, more than ever, integrated with progressed technology. Here's our Top 10 Best GPS Running Watches for 2019 in order to help you find the most suitable for your needs. On this list, you will find your favorite brands that have come up with redesigned models, as well as ones you might not hear about that much and that we think you'll be happy to discover. Let the search for your perfect running watch begin!
Not sure how to choose the right running watch? Find out which features to look for in a running watch.
"If you want to become the best runner you can be, start now. Don't spend the rest of your life wondering if you can do it". - Priscilla Welch in Runner's World
SUUNTO 9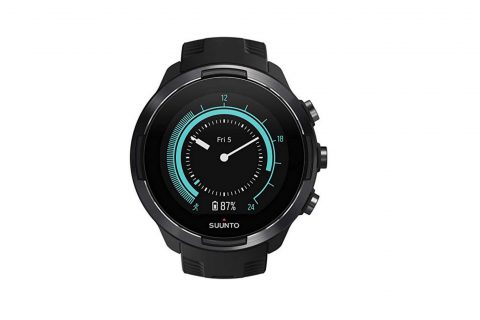 Founded 83 years ago in Finland, Suunto has always excelled in the measuring instruments industry. This company is known, not only for their sports and running watches, but also for manufacturing dive computers, compasses and much more. Needless to say their watches are precisely made!
This is why we wanted to feature Suunto's 9 watch on our Top 10 Best GPS Running Watches for 2019; an upscale running watch that is made to last during long trainings and accompany you while practicing many different other sports.
The Suunto 9 running watch has a battery life of 120 hours, also, it has got over 80 sports mode and a built-in GPS. It comes in three colors : black, white or grey, but you also get the option of customizing the look of your watch. Its wristband is made of silicone and its case of glass fibre reinforced polyamide, for durability. The training and sports features on this watch are very extensive. They go from running mode, to multisports or swimming or cycling. Than, you can go deeper into details by all of its training functions, including heart rate monitor, training recovery and many more. These are only a few features that this running watch encompasses, that proves its durability and strength.
Retail Price: $599
Key Features:
Built-in Barometric Sensor for improved altitude accuracy.
Outdoor-related insights like sea level air pressure and storm alarm.
Up to 120 hours of recording time with GPS tracking.
Heart rate with wrist-based optical sensor.
As seen on: Amazon

See this watch
Polar Vantage V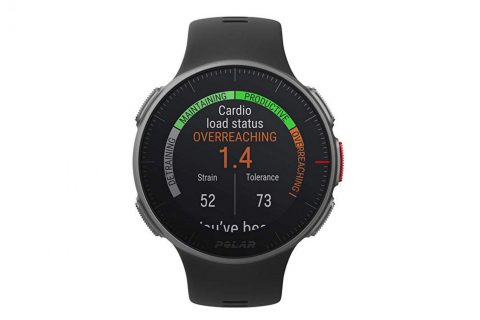 Polar is a leading company in the heart rate monitor industry. They were founded in 1977, in Finland, just like Suunto. Since then, they have used their heart rate monitor expertise to create running watches like no other. This is why the Polar Vantage V watch is on our Top 10 Best GPS Running Watches for 2019.
Polar describes this running watch as a companion for triathlon and marathon training. It was made to suit professional athletes. The Polar Vantage V running watch comes in three different colors : black, white or orange. It is known for tracking precise heart rate, with its wrist-based heart rate monitor technology. Also, just like any great running watches, the Polar Vantage V allows you to track all of your running data - or over 130 other sports - and display it on the device of your choice. You can also connect your phone to the watch in order to get your notifications while running. This running watch is worth considering as a great option when training yourself to become the pro you always knew you are.
Retail Price: $499
Key Features:
Polar optical heart rate accuracy.
GPS & barometer.
Up to 40 hours of training time with GPS active.
Swimming metrics including swimming style, distance, pace, strokes and rest times.
As seen on: Polar.com
See this watch
Garmin Forerunner 645 Music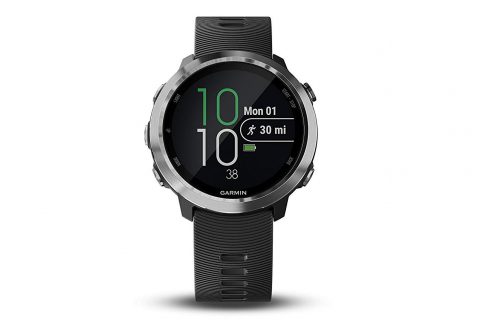 Let's not assume that we have to convince you that Garmin is a leading watch company. You already know. Garmin always innovates and comes up with new designs and technology when it comes to running watches. This is why the Garmin Forerunner 645 Music made it to our list. Recently this year, Garmin launched 5 new Forerunner smartwatches, make sure you check them out!
First of all, check out the colors this watch comes in! Beautiful, subtle but always with a little detail that makes this running watch stand out, just like the cerise color with stainless hardware.
Most runners listen to music while running, because it is motivating. How about being able to download up to 500 songs directly on your watch? Well this is one of the features the Garmin Forerunner 645 Music offers. Stressed that you'll run out of battery because of listening to music on your watch? You don't have to, because its battery life is up to 5 hours using both the GPS and music.
Because this watch calculates your ground contact time balance, vertical ratio and lots more while you run, it ensures a more accurate and detailed data. Also, the Garmin Forerunner 645 Music running watch includes Garmin Pay, which is the company's contactless payment solution. Isn't that amazing?
Retail Price: $579
Key Features:

Add up to 500 songs to your watch and connect with Bluetooth headphones.
Garmin pay contactless payment solution.
Battery life up to 5 hours using both the GPS and music, 7 days as smartwatch.
Monitor cadence, stride length, ground contact time and balance, vertical oscillation and vertical ratio.
As seen on: Garmin.com
See this watch
Apple Watch Series 4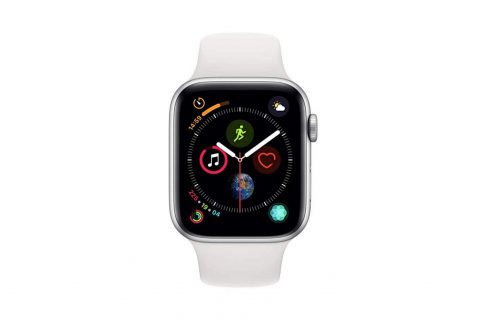 The world isn't crazy about Apple devices for no reason! Apple continues to break new records each year, setting new trends and coming up with devices that are always more impressive than the last ones. Just like the Apple Watch Series 4, Apple's newest running watch. It absolutely had to be included on this list and here are a few reasons why.
First of all, with the Apple Watch Series 4, you have the option of getting your watch with a built-in GPS or a GPS + Cellular. Both options allow you to send and receive text messages, receive your notifications and answer your phone. The difference is that you don't need to carry your iPhone with you when having the Cellular option on your running watch. Isn't that great? You can even use this feature to stream Apple music and podcasts while running around the city.
What's also always fun about Apple is the design possibilities when it comes to looks. Just for Apple's Watch Series 4 running watch, you get 6 different styles with built-in GPS and 12 for the one including the Cellular option. From stainless to aluminum cases, sport to Milanese loop wristbands, you will for sure find one that completes your running look.
Retail Price: $429
Key Features:
Electrical and optical heart sensors.
Various style possibilities.
Many watchOS apps available.
Choose from GPS only or GPS + Cellular.
As seen on: Amazon

See this watch
Withings Steel HR Sport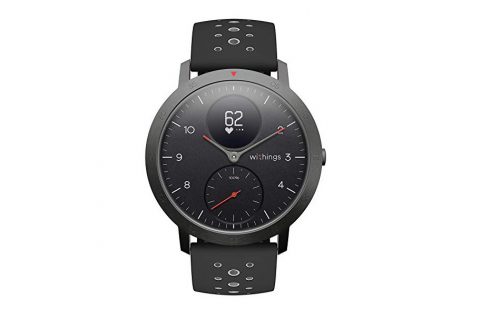 Are you looking for a stylish running watch? Because it's possible to find one, and it's called the Withings Steel HR Sport watch.
Withings qualifies the Steel HR Sport watch as a multi-sport Hybrid Smartwatch. It includes over 30 different sports mode and it also detects the sport you are practicing, even if you have not preselected that specific option before starting to train. Among some other great features of the Withings Steel HR Sport watch are its battery life that lasts up to 25 days and the fact that it is water resistant up to 50 meters.
This running watch also features GPS and heart rate monitor. When starting your training, you can select the running icon displayed on your watch screen. This is also on this window that you can read text messages and received notifications.
The Withings Steel HR Sport watch comes in a white or black screen, both offering 7 wristband color options.
Retail Price: $199
Key Features:

Heart rate monitoring, multi-sport tracking.
25 days of battery life on one charge.
30 different sports mode.
Alerts for calls, texts, events & smart notifications from all your favorite apps.
As seen on: Withings.com

See this watch
COROS APEX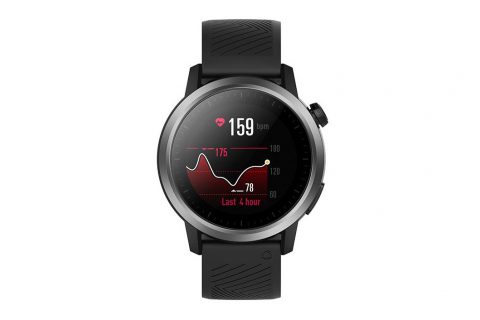 You want something a little different that has been tested by professional athletes through extremely tough conditions? The Coros Apex running watch might be the one you are looking for. Here is why it made its way to our top 10 list.
Coros describes its Apex running watch as wearing a personal trainer on your wrist. They have sponsored Camille Herron for her world record tracking of 24 hours and 162.919 miles. Incredible. Let's just say, this watch has been tested!
The Coros Apex watch comes in either 46mm or 42mm wristbands. With the 46mm you get the color options of white, black or black and grey. With the 42mm, you can choose between either white or black. What is great about this running watch is that it evaluates your overall efforts and breaks it down into detailed data, which is done to help prevent injuries. Also, it is easy to use as changing the screens only involve turning the digital knob, no need for buttons on this watch! Finally, with a battery life up to 35 hours, the Coros Apex running watch is an option to keep in mind when searching for yours.
Retail Price: $349
Key Features:

Battery life up to 100 hours (APEX 46mm) and 80 hours (APEX 42mm) with GPS.
Premium Multi-sport Watch.
COROS Trainer will help you structure a complete workout.
Digital knob to easily navigate from the menu to data screens.
As seen on: Amazon

See this watch
Fitbit ionic Adidas Edition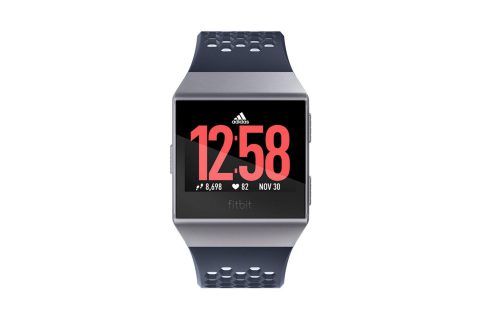 What happens when you mix the expertise of Fitbit with Adidas? You get a gorgeous baby called the Fitbit Ionic Adidas Edition watch.
Fitbit has recently partnered with Adidas to create a masterpiece of running watch : the Fitbit Ionic Adidas Edition. When getting this watch, you get the cool features that Adidas brings like the Adidas Train, signature band and look. But you also get the great Fitbit features a running watch needs, plus a few interesting like : a high-resolution screen, possibility of making payments with your watch, integrated antenna for GPS accuracy and a lot more.
This running watch comes in Ink Blue and Ice Gray color. Its screen is so large that you can see clear notifications and easily read your data, directly on your wrist. On the Fitbit Ionic Adidas Edition running watch, you can also store over 300 songs and use more than 15 exercise modes. A watch match made in heaven!
Retail Price: $299
Key Features:

Track runs, swims, rides, workouts, all day activity and sleep with 4+ day battery life.
Store and play 300+ songs.
Built-in GPS and hearth-rate monitor
Exclusive on-screen workouts from adidas.
As seen on: Fitbit.com
See this watch
Misfit Vapor 2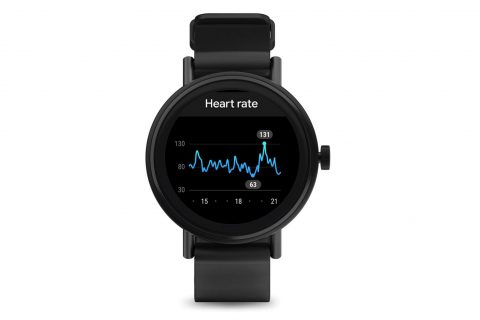 Misfit might be a recent company, founded in 2011, but it does not stop evolving and impressing. It recently has redesigned its Vapor running watch, to make it even more performing, introducing the Misfit Vapor 2. Here are a few reasons why this watch had to be featured on our Top 10 Best GPS Running Watches for 2019.
First, let's discuss the look of this running watch; it is sleek, modern, a little fancy and easy to dress up as you wish. Just stunning! There are two sizes of case : either 41mm or 46mm. The 41mm comes in five different colors options, like all black or indigo with rose tones, and the 46mm comes in four colors options including walnut and all black stainless steel. This could be one of the most sophisticated and beautiful running watches of the year!
The Misfit Vapor 2 also offers the possibility of paying with your watch, using Google Pay. It is compatible with both iPhone and Android phones and allows you to receive notifications and listen to music, even when you don't carry your phone with you. When getting this running watch, you also get a charger, travel pouch, start guide and warranty. All in one buy!
Retail Price: $249
Key Features:

Smartphone notifications and Google assistant.
GPS and Hear rate monitor.
Music storage and bluetooth connectivity.
Powered with Wear OS by Google (compatible with iPhone and Android devices).
As seen on: Amazon

See this watch
Timex Ironman GPS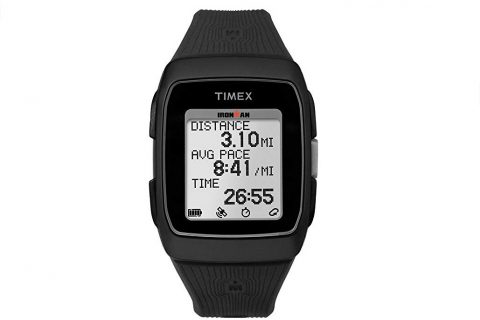 Timex claims its Ironman GPS running watch is the simplest watch, ever. It is made to be used without an instruction manual, for everything from shorter runs to triathlons, whatever your training is. Founded in 1854, Timex is one of the oldest watch manufacturing companies. Over the years, it has sponsored athletes around the world that have broken records and won major honors wearing Timex watches. You might not have thought of this company first when searching for a great running watch, but here are a few reasons that might just change your mind.
The Timex Ironman GPS running watch comes in 14 color and style combinations. Snap on one color silicone wristband and change it, easily and rapidly, whenever you want to match your outfit. This running watch is not only light weight, but it also has a built-in GPS, good battery life (up to 12 hours using the GPS) and micro USB charger. The USB charger makes it easy to transfer your data once your run is done. To keep you on track, it's got running pace and hydration alerts. Check it out as it's got a lot to offer a runner!
Retail Price: $99
Key Features:
Low price.
Easy to use / simple interface.
Up to 12 hour GPS Battery life.
Lightweight / slim design.
As seen on: Timex.com
See this watch
TOMTOM Spark 3 Cardio + Music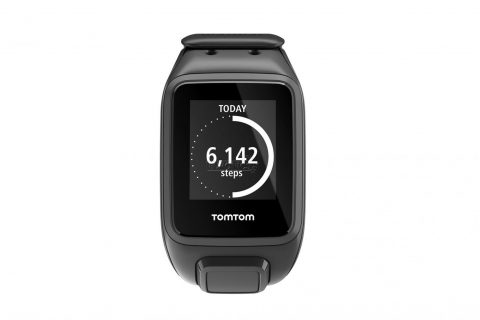 Because the TomTom company specializes in mapping and navigation products, one can assume that it does design amazing running watches. We have included the TomTom Spark 3 Cardio + Music on our list so you can discover this little Dutch gem.
Just like most running watches, this one can be used for different sports as well, not only for running. You can store over 500 songs on the TomTom Spark 3 and it comes with bluetooth headphones to make it even more practical.
The slim design and one button control both facilitate the use of the watch. Also, its look is very simple and straightforward, all black, so you can wear it at all times. It is, as well, very suitable for both women and men. Its battery life goes up to 3 weeks, depending on which feature you are using on the watch (music, GPS, etc.).
Retail Price: $300
Key Features:

Built-in hearth rate monitor and GPS tracking.
Track your gym workouts, runs, cycles, swims and more.
Built-in music player.
Bluetooth headphones included (Cardio + Music version).
Featured on: Amazon

See this watch
---
Not sure how to choose the right running watch?
Here's a list of important features to look for in a running watch.
Heart Rate Monitor
This is a very important feature in a running watch. The heart rate monitor tracks your heart beat, guiding you along your workout showing if you are in the right range. It also tracks the calories burned. Some running watches offer a built-in heart rate monitor, some come with a band that you wrap around your chest.
Built-in GPS
GPS is also an important feature, especially when it comes to collecting data from your runs or workouts. All running watches usually offer a built-in GPS. Some watches do not have a built-in GPS but give you the possibility to sync to your phone to use the GPS functionality.
Workout Platform
You need a workout platform in order to sync your data, get more information about your workout and connect with other people. This is one big database made to track all of your accomplishments. Most running watch brands will offer such a platform.
Multi Sport
Some running watches offer lots of different sports features which is great! It allows you to track and record your workouts, no matter what activity or sport you practice. The most common found on running watches are for running, swimming and cycling.
Advanced Data
Advanced data is offered only on a few running watches. These features allows you to go deeper in detailed data on your workout. Watches with advance tracking can include an altimeter, barometer or compass. Tracking everything that happened during your workout and really understanding and evaluating your results.
Battery Life
Battery life differs a lot from one running watch to another. Make sure you check this feature before buying your watch, so that the battery life covers the time your usual workouts or runs take.
Water resistance
This is also an important feature to look for, especially if you're also incorporating swims into your workouts. Some running watches offer a multi sport feature, which includes swimming, but some don't. If you are into triathlons for example, make sure your running watch can adapt to any type of activity you do.
Connectivity
Wi-Fi, Bluetooth, USB, each running watches is pretty different when it comes to connectivity. Most of the running watches have a USB port, used to plug, in and sync your data to your computer or to charge your watch.
Compatibility
Whether you are and iPhone or Android user, there is a great running watch for you! Some watches offer compatibility with both iPhones and Androids, and some only offer either-or. This feature can be very useful when tracking your performance and having easy access to your data.