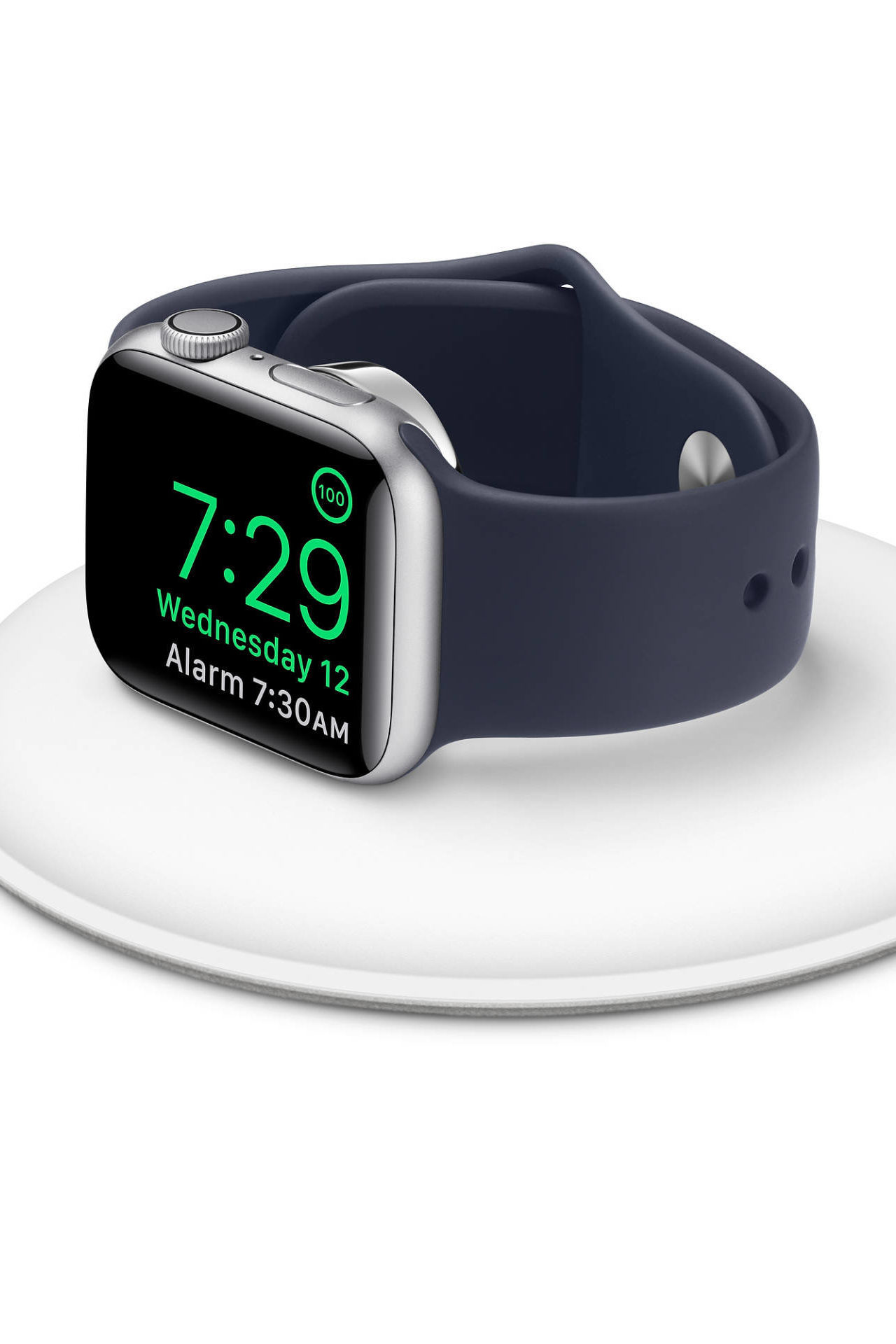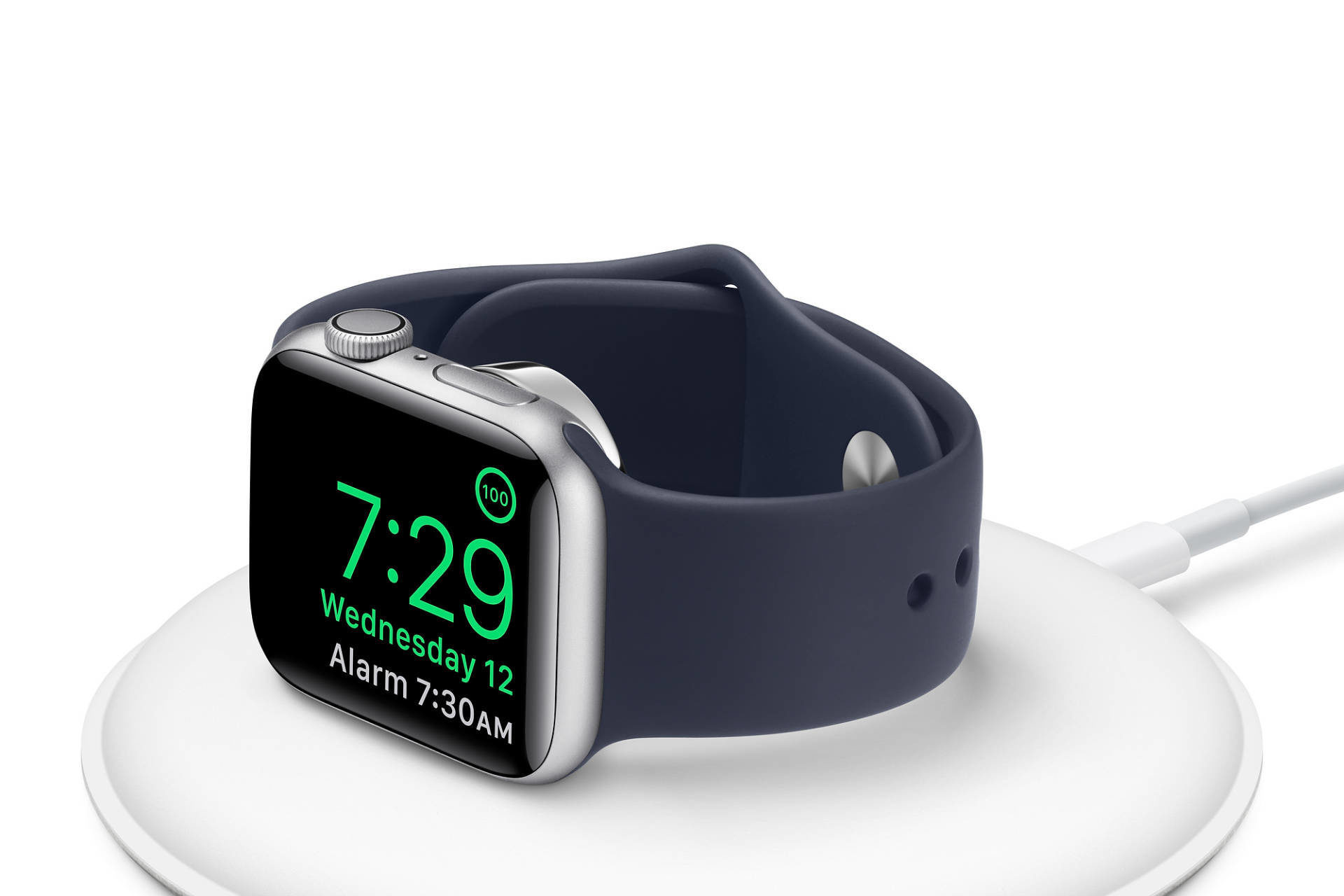 Top 10 Best Watch Accessories to buy for the Holidays
At T10W, we are here to help you find the most amazing timepieces, but not only that. Check out our Top 10 Best Watch Accessories to buy for the Holidays!
At T10W, we are here to help you discover the most amazing timepieces, but not only that. We are also here to help you find the best watch accessories on the market! For example, the best Apple watch or MVMT accessories, even a great watch winder is featured on this list.
With our Top 10 Best Watch Accessories to buy for the Holidays, you will find lots of gift ideas - all related to watches of course. Who's to say you might not get a few for yourself as well? Whether you wish to complete your watch collection by adding a few useful accessories or you are looking for something to offer for Thanksgiving, you will get great ideas, right here.
1. The Apple Watch Magnetic Dock Charger
Apple watch accessories are extremely popular. They complement an amazing smartwatch perfectly, just like this Apple watch charger. Not only is this tool a charger, it actually is a magnetic dock charger for your Apple watch.

Just place your Apple watch on the dock and let it charge until you wear it!
It's small, white, light and very easy to use. This Apple watch magnetic dock charger uses the same magnetic technology found in the watch to charge it. It also comes with a cable so you can plug it in an electric outlet or in a USB outlet. Just place your Apple watch on the dock and let it charge until you wear it! It's also a nice way to display your smartwatch.
This watch accessory is affordable, simple yet sophisticated, and would be a perfect gift for the Holidays for whoever you know owns an Apple watch. Thanks Apple for making it simple for us!
More Details
2. The Ted Baker Phedra Bracelet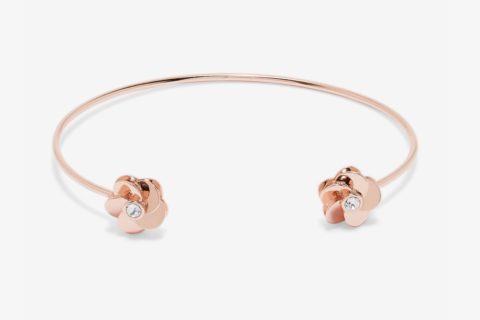 At T10W, we embrace the fact that wearing a watch is like wearing jewelry, a fashion accessory that allows you to express your personal style. With that being said, we can also take it to the next level by adding a piece of jewelry to complement our timepiece, just like this Ted Baker Phedra Bracelet.
This rose gold plated beauty is made of brass and displays a super slim, delicate design.
This bracelet showcases two feminine flowers, each adorned with a Swarovski crystal. Why not pair it with the gorgeous Ted Baker Ishabel Bow Square Watch or even the amazing Ted Baker Perls Watch. This bracelet is the perfect complement to a beautiful timepiece and would make for a great Holiday gift!
More Details
3. Garmin Running Dynamics Pod & Garmin Index Smart Scale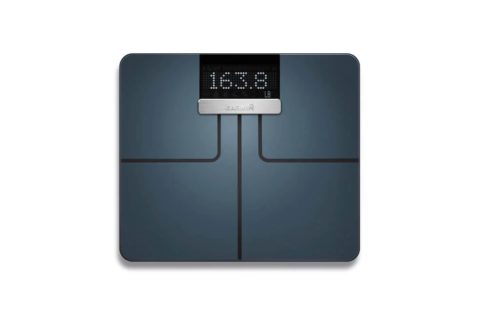 We can't discuss the best watch accessories to buy for the Holidays without featuring some of the most amazing ones for the Garmin watch! Garmin is one of the leaders of the market in terms of smartwatches. And the same goes for their watch accessories. Here are a couple of ideas for your Holiday gifts.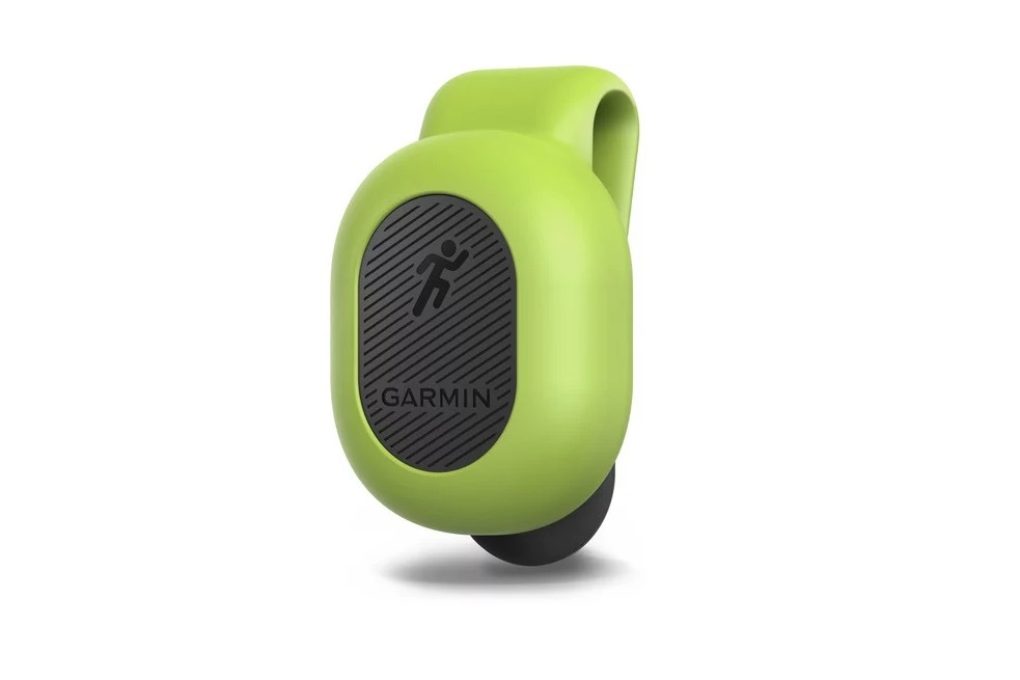 First, let's talk about the Garmin Running Dynamic Pod. This little device complements your Garmin smartwatch by gathering and transmitting important data to your watch, while you run. Then, you can review your workout in details, evaluate your data, and see how you wish to improve your next run or how much good you have done to your health during this last run.
Garmin also offers an Index Smart Scale to go with your smartwatch. This Smart Scale works with Wi-Fi and provides much more information than just your weight. It also measures you body fat, muscle mass and much more. This smart scale allows you to stay connected and to use the data collected of your workout, so you can get the most benefits out of it. Two great watch accessories, all for your Garmin running watch!
More Details
4. Wolf Navy Club Winder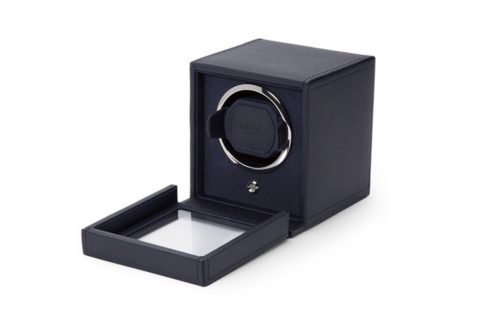 Looking for a great accessory for your favorite luxury watch? Here is a good one, the Wolf Navy Club Winder. If you own a luxury watch like the Breitling Chronoliner or wish to offer one to someone you love, this watch winder is the accessory you need. It also matches the color of that Breitling watch, which is pretty neat.
The Navy Club Winder by Wolf is a single, unisex, watch winder of quality. The top of the winder is protected by a glass and the hardware is chromed finished, for a nice detail. Your favorite luxury watch will be protected in this box as well as beautifully displayed at the same time. The winding module it offers is of high quality, which is important for luxury watches. The Wolf Navy Club Winder is one of the best watch winders on the market and definitely is something to add to your Holiday present list!
More Details
5. Hugo Boss Mens Bracelet Cufflink Gift Set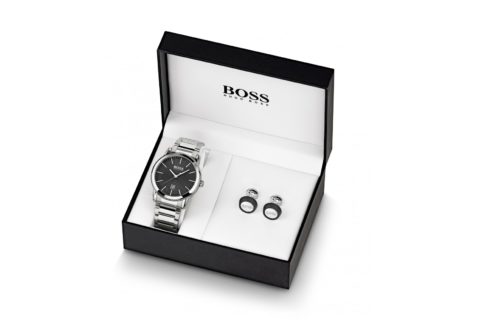 Were you thinking of offering a Hugo Boss watch for the Holidays, but wanted to add something to it? Here is the Hugo Boss gift set including a beautiful watch and some sophisticated cufflinks! And at a great price!
This gift set includes a 42mm case watch, that is 30 meters water resistant and equipped with a Quartz movement. Not only do you get this amazing quality timepiece, but the gift set also comes with a pair of cufflinks! The cufflinks are silver and black, to match perfectly with the watch, and they showcase the Hugo Boss logo. In addition to that, the gift set comes in a fancy storage box, great bonus and perfect for a Holiday gift!
More Details
6. Withings' Sleep Tracking Mat
Another leader in the smartwatch industry is Withings. And to go with their Withings Steel HR Sport watch, you can get many accessories, just like this Sleep Tracking Mat. Here's why it had to be included on our Top 10 Best Watch Accessories to buy for the Holidays.
The Withings Sleep Tracking Mat is connected to Wi-Fi and is made to gather data from your sleep such as : heart rate, snoring, and much more. It also evaluates the quality of your sleep (duration, cycles, etc.) so you can get the best rest possible to be in shape for your next workout with your Withings Steel HR Sport Watch. All of this with the help of an in-app coaching program. How great is that?
The Withings Sleep Tracking Mat also has a Home Automation component.
The Withings Sleep Tracking Mat also has a Home Automation component; from which you can control the temperature of your bedroom, the lights, etc. without having to get out of bed. With this sleep mat is included a USB adaptor, a health app as well as a free Withings account, so all your data can be saved at one place and easily accessible so you can use the results to better your sleep.
If you are looking for other great Withings watch accessories, check out the Withings Scale, which is a super neat Wi-Fi smart scale!
More Details
7. The Fitbit Versa 2 Watch and the Horween Suede Wrap Bracelet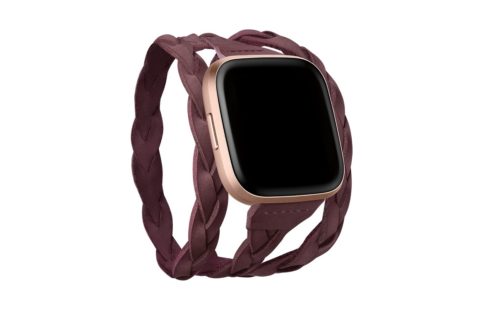 You thought the best Holiday gift to offer this year would be the Fitbit Versa? Yes, great choice, but wait - Fitbit has launched a new smartwatch called the Versa 2 and you have to see it! Not only that, but we also have a great watch accessory to feature with the Fitbit Versa 2!
The Fitbit Versa 2 watch is a special edition smartwatch with Amazon's Alexa built-in.
This watch is a complete running watch with many great features. It would be an awesome Holiday gift! What would be even more amazing would be to add an accessory to go with this fantastic watch, just like this merlot suede bracelet! Indeed, Fitbit has partnered with Kim Shui to design a new modern bracelet, that goes with all Versa watches, called the Horween Suede Wrap Bracelet.
This gorgeous watch band is made of braided suede, in merlot color, which seamlessly wraps around your wrist for maximum comfort. Perfect as a Holiday gift and perfect for the Fitbit Versa 2 watch!
More Details
8. MVMT Men's Minimal Flat Ring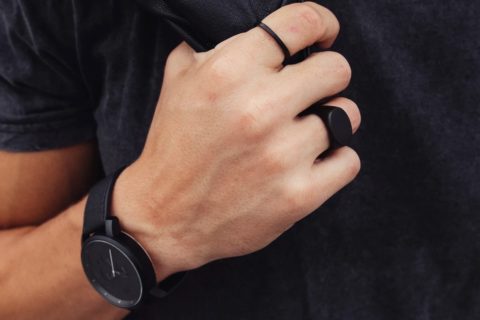 This Top 10 would not be complete without a men's ring! MVMT has designed a great one called the Minimal Flat Ring.
This edgy men's ring is made of black stainless steel. It would perfectly pair with MVMT's Black Leather Watch, and with many others as well. It is super sleek and does not close all the way, which allows you to wear it in different ways, if you wish. You can decide to show the little gap with pointy ends or to tuck it in for a smoother ring finish.
If you are thinking of a loved one who would appreciate this ring for the Holidays, kindly note that it also comes in silver stainless steel. That way, you can choose one color for yourself and a different one to offer as a gift!
More Details
9. MVMT Women's Stud Bangle Bracelet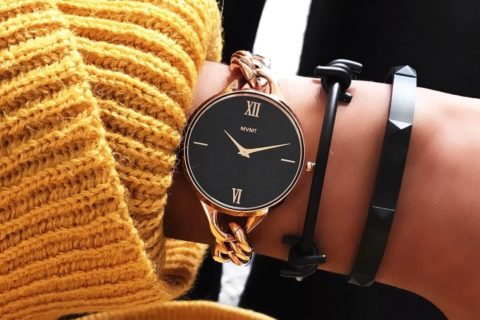 Now that we have featured a MVMT men's ring on our Top 10 Best Watch Accessories to buy for the Holidays, let us introduce you to a ladies version of this great piece of jewelry : the MVMT Stud Bangle. We love the matte black version of this women's bracelet and we figured it would go so nicely with MVMT's Vipress Watch or any other MVMT women's watches!
The MVMT Stud Bangle bracelet is a delicate, yet trendy bracelet, adorned with small studs that add the perfect touch of funkyness!
A great way to wear this stainless steel MVMT bracelet is, not only with your favorite watch, but also by stacking a few of them together. MVMT's Stud Bangle actually comes in four different colors; rose gold, silver, gold or matte black so you can get more options in terms of pairing your bracelet with a timepiece of your choice. Great Holiday gift idea as well!
More Details
10. The Armani Exchange Men's Chronograph Watch Gift Set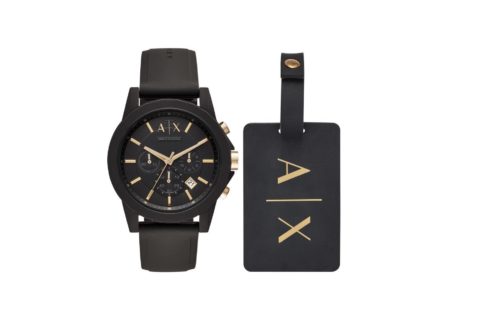 Gift sets are perfect for the Holidays, their like two presents in one package! Armani Exchange offers a great gift set, including a watch as well as a luggage tag. Here is why we had to showcase it on our Top 10 Best Watch Accessories to buy for the Holidays.
Perfect for travelling, or even to use separately, this gift set is definitely a great Holiday gift option.
The Armani Exchange Men's Chronograph Watch Gift Set is not only affordable and stylish, but also very trendy. It comes with a beautiful 45mm case watch, with a black silicone band. The dial of the watch is also black - super chic - and is embellished by gold-toned hands and hour markers. Additionally, it displays three subdials, as well as the date. The second part of this gift set is the Armani Exchange luggage tag. It is also black, with golden accents, to match the watch it comes with.
More Details